Missouri Baptist University has added four young and talented personalities to the athletic training room in Stephanie Brewer, Austin Wagner, Alisha Frierdich and Drew Potter.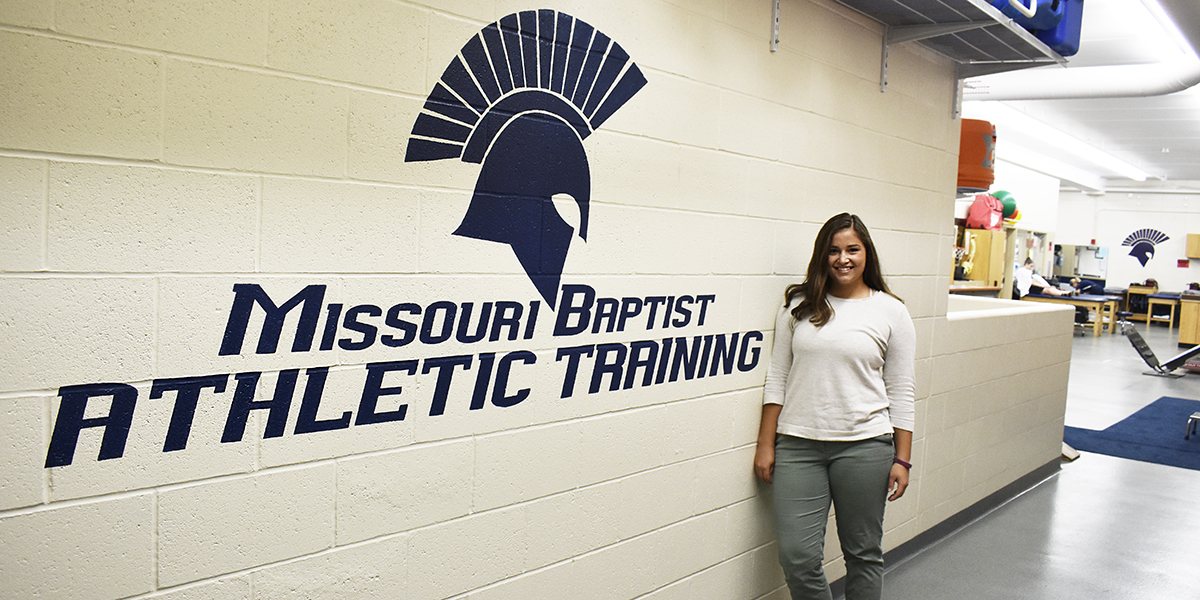 Photos by Trevor Chaney
Stephanie Brewer stands next to the entrance of the Missouri Baptist University athletic training room as athletes await her daily treatment. Athletic trainers like Brewer, Drew Potter, Alisha Frierdich and Austin Wagner keep the wheels of the MBU Athletics machine turning as they help team members in all sports stay healthy and stay in the game.
________________________________________________________________________________________________________________________________________________________________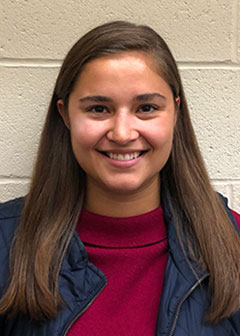 Stephanie Brewer
Brewer, 22, a graduate of Lindenwood University in St. Charles with a degree in athletic training, oversees baseball and women's soccer, while assisting in all other aspects in the training room. She is also finishing her master's degree in sports management at MBU.
Brewer grew up in Walpole, New Hampshire, and moved to St. Louis during high school, graduating from Lafayette Senior High in 2014.
Brewer noted that having a healthy relationship with the athletes makes for a better work environment. But healthy doesn't necessarily mean catering to them.
"Don't let athletes or coaches push you around, and just understand your worth in the profession," Brewer said.
Brewer handles every athlete professionally, even those who turn their paperwork in late, but she also sets a tone of mutual respect during the introduction meetings for sports.
Many athletic trainers are former athletes. Brewer played soccer and also walked onto an Olympic weightlifting team coached by Jiaping Ma, a former Olympian.   
Trying this sport with no experience in competitive weightlifting, she attributed this willingness to her childhood, where she moved around often, making it appropriate to try new things in new places.
Brewer hopes to stay at MBU after her two-year contract is up, and head trainer Meredith Dill will be the one considering that extension.
When asked about her first impression of MBU, Brewer said, "A lot of schools say they have this religious background but don't act on it; what's different about MBU is they actually do what they say."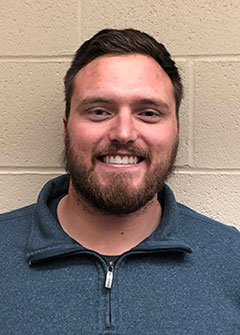 Drew Potter
Potter, 26, a graduate of North Park University with a master's degree from McKendree University, is qualified to work in the MBU athletic training room with a bachelor of science degree in athletic training and master's degree in business administration.
His favorite things to do outside of campus are listening to music, watching movies and being outdoors.
Potter, from Northern Illinois, has a passion for football, both watching and playing, as he was a lineman and linebacker at North Park but now enjoys watching football with his fiance.
Potter, who is enjoying his time on MBU's campus, said his first impression of MBU was, "It's a great campus, and God-centered."
Some advice to aspiring athletic trainers Potter offered: "Study hard and learn everything you can."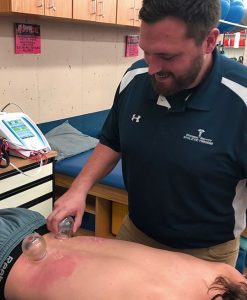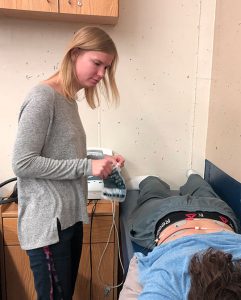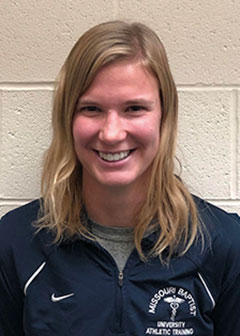 Alisha Frierdich
Frierdich, 23, a graduate of MidAmerica Nazarene University with a bachelor of science degree in athletic training and working toward her master's degree in fitness management, has taken to her job quite well.
Frierdich, who likes playing with her dog Koda when she isn't in the athletic training room, wants aspiring athletic trainers to know the job consumes a lot of your time.
"Be prepared for it to be a big-time commitment, ask a lot of questions and study."
Frierdich is a kind-hearted person with an approachable personality. Though she has been labeled by fellow athletic trainers as being the clumsy one, she is never clumsy in the care she offers athletes, and she is a valuable asset to the training room.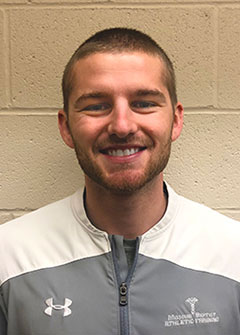 Austin Wagner
Wagner, 25, a graduate from both Southeast Missouri State University and Lindenwood University, has a bachelor of science degree in athletic training and a master's degree in healthcare administration.
"I loved anatomy, biology and sports in high school. This combined led me to athletic training," Wagner said.
His favorite thing to do outside of campus is spend time with his fiance and his dogs. Staying active is also very important to Wagner.
"If you can make it through school and get your master's degree, you can make it through anything," he said.
Wagner is the youngest full-time trainer in the athletic training room.