Missouri Baptist University has added four young and talented personalities to the athletic training room in Stephanie Brewer, Austin Wagner, Alisha Frierdich and Drew Potter.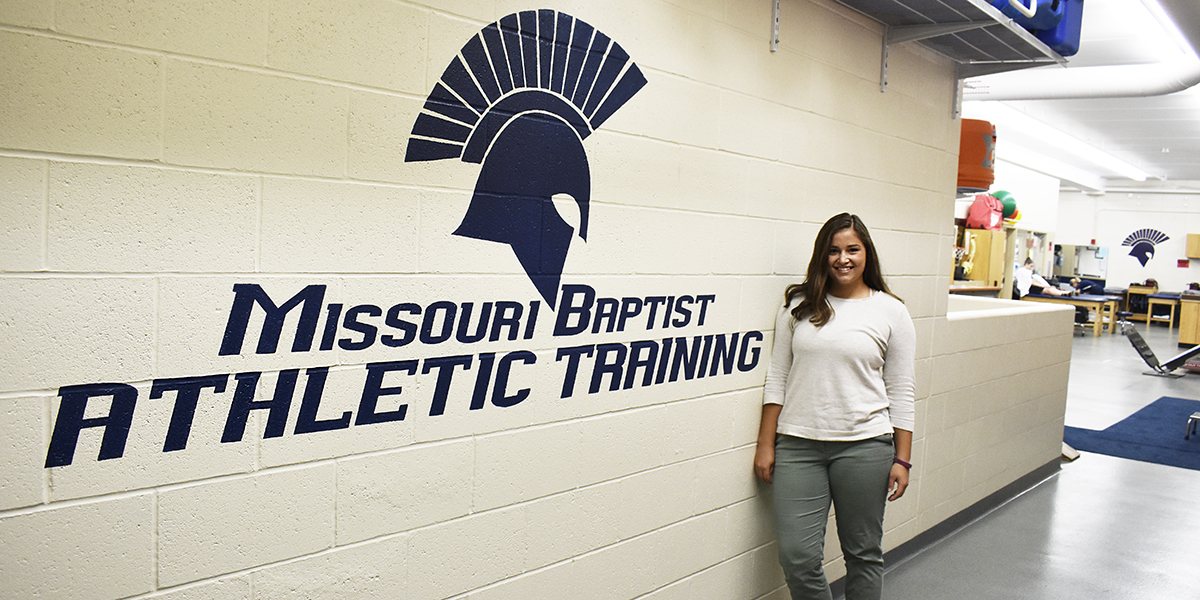 Photos by Trevor Chaney
Stephanie Brewer stands next to the entrance of the Missouri Baptist University athletic training room as athletes await her daily treatment. Athletic trainers like Brewer, Drew Potter, Alisha Frierdich and Austin Wagner keep the wheels of the MBU Athletics machine turning as they help team members in all sports stay healthy and stay in the game.