City Foundry STL is a place for families, couples and friends to spend time together any given day of the week. With 17 local restaurants, 15 shops and numerous activities, City Foundry STL is an up-and-coming hang out spot. If you are looking for a trendy new place in St. Louis, City Foundry STL is worth checking out.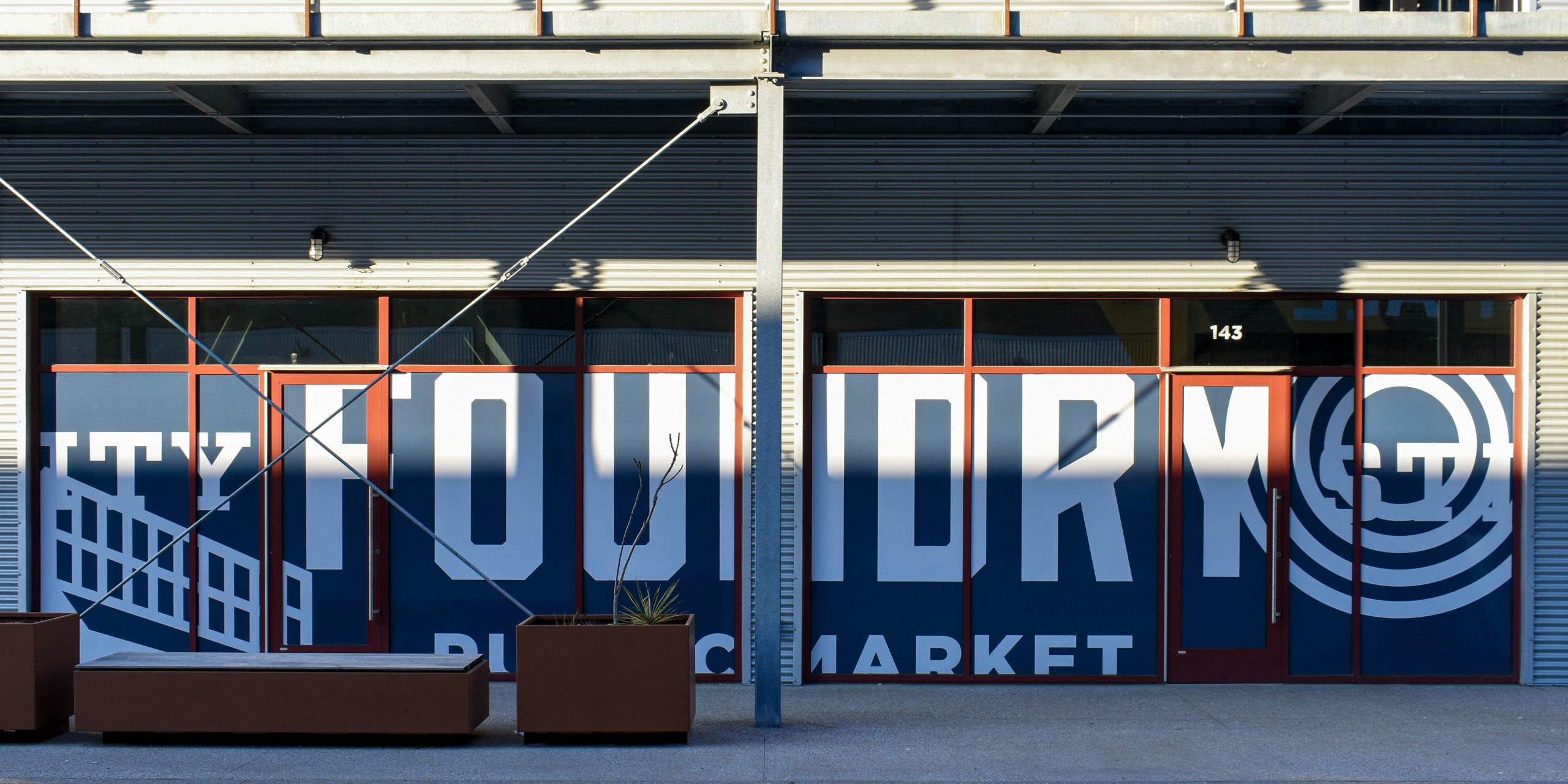 City Foundry STL is full of many modern spots for people to observe and explore. This is only one of the tasteful places on the property. All photos by Kate Goodberlet
__________________________________________________
An up-and-coming place in Midtown St. Louis called City Foundry STL Public Market contains 17 local restaurants in its food hall and 15 unique stores along with several other activities for individuals to enjoy on a weekend off or on a weeknight.
St. Louis, Missouri, is no stranger to taking old buildings and repurposing them into new, trendy businesses.
One of those establishments is City Foundry STL Public Market.
Located across the street from the fairly new IKEA store, City Foundry STL has a rich history. 
Before it became City Foundry STL, the old building was a foundry for Century Electric that was built back in 1929.
Now, it is flooded with modern shops, restaurants and activities for people of all ages to enjoy.
City Foundry STL does not have a typical food court like the ones you see at shopping malls. It has a food hall with different types of local restaurants – no chain restaurants. 
Here is a list of all the restaurants that are located in the food hall: 4 Hens Creole Kitchen, Buenos Aires Cafe, Chez Ali, Chicken Scratch Rotisserie, Fordo's Killer Pizza, Good Day, Hello Poke, Intergalactic Burgers, Kalbi Taco Shack, Patty's Cheesecakes, Poptimism STL, Press Waffle Co., STL Toasted, Subdivision Sandwich Co., Sur Este, The Kitchen Bar and Turmeric Street Style.
From burgers to tacos, waffles, sandwiches, cheesecakes, pizzas and everything in between, the City Foundry most likely has what you are looking for in terms of food. 
City Foundry STL even has several activities such as a virtual reality room called Sandbox VR, a fitness center called TruFusion, a mini golf experience called Puttshack, a movie theater that serves beer called Alamo Drafthouse, a venue called 18Rails and a winery with live music called City Winery. 
This location also hosts weekly events such as trivia night every Thursday from 7 p.m. to 9 p.m. and live music every Friday and Saturday from 6:30 p.m. to 8:30 p.m. 
There are 15 stores to shop at during your time at City Foundry STL, and here is a list of all of the shops to choose from: Big Shark Bicycle Company, Boheme Boutique, Polished Prints, Profield Reserve, Sojourn by Joya, Pure Vibes, May's Place, Vacancy Gallery, Mix and Match, Fresh Thyme, Sanctioned Sneaker Collective, Golden Gems, Procure, Artifox and VibeSzn.
City Foundry STL offers endless things to do for an exciting day or evening out. You can keep track of events happening at City Foundry STL through this link.
The hours of City Foundry STL are as follows: Sundays 9 a.m. to 8 p.m., Mondays through Thursdays 10 a.m. to 9 p.m., Fridays 10 a.m. to 10 p.m. and Saturdays 9 a.m. to 10 p.m.
You can access all of this information and more by visiting their website here.