After a few days of being on the receiving end of care during Love MBU, MBU students showed their own love by packing backpacks for The Women's Safe House in the SRC on March 8, 2023.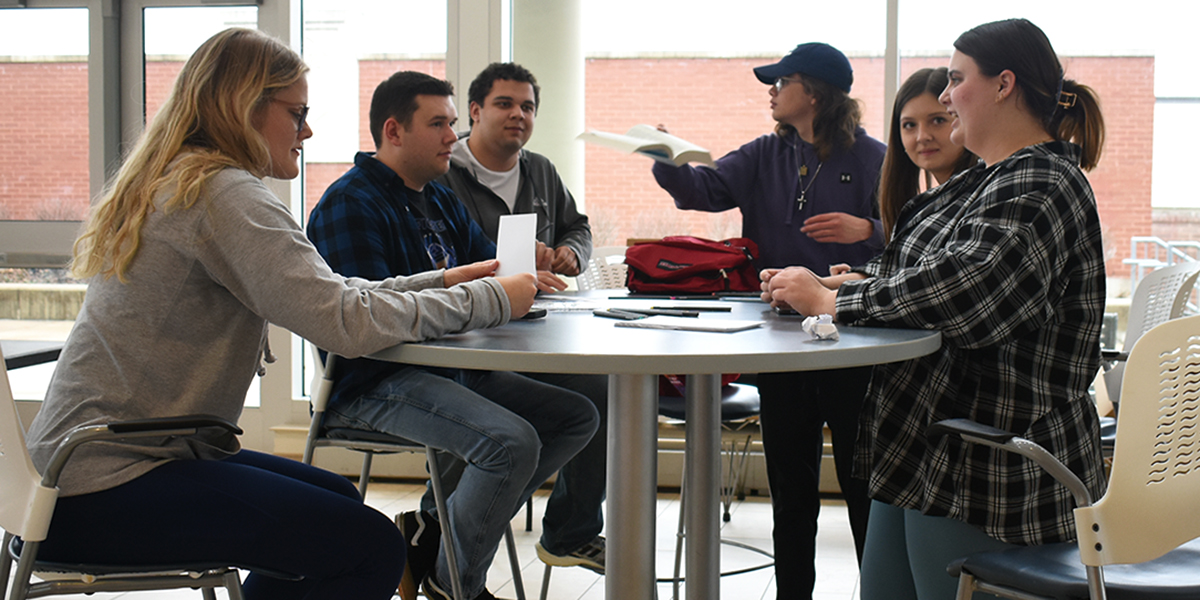 A group of students write heartfelt, handwritten notes and fill backpacks with necessities for women who have experienced domestic violence. Photo by Kate Goodberlet
__________________________________________________
Love MBU, a week of showing the love of Jesus to MBU students, faculty and staff before spring break, consisted of free car checkups, free donuts and free cereal.
However, students were also given the opportunity to show love to people off campus through Give Back MBU.
MBU partnered with The Women's Safe House, a St. Louis-based organization that offers a safe space for women and families fleeing domestic violence, to pack backpacks with soap, shampoo, books, and other personal care items to give to those women and families.
The
mission
of The Women's Safe House is "to empower women and families to rebuild their lives free of domestic and sexual abuse through emergency services, education and advocacy." 
Students were also encouraged to handwrite a note for whoever may receive their packed-with-care bag.
MBU students showed up and showed out, packing a total of 100 backpacks for women and families in the STL area.
Check out the gallery below for a bird's eye view of the event and the students who gave back.