The 87th Academy Awards crowned "Birdman" as big winner, while "Boyhood" was snubbed.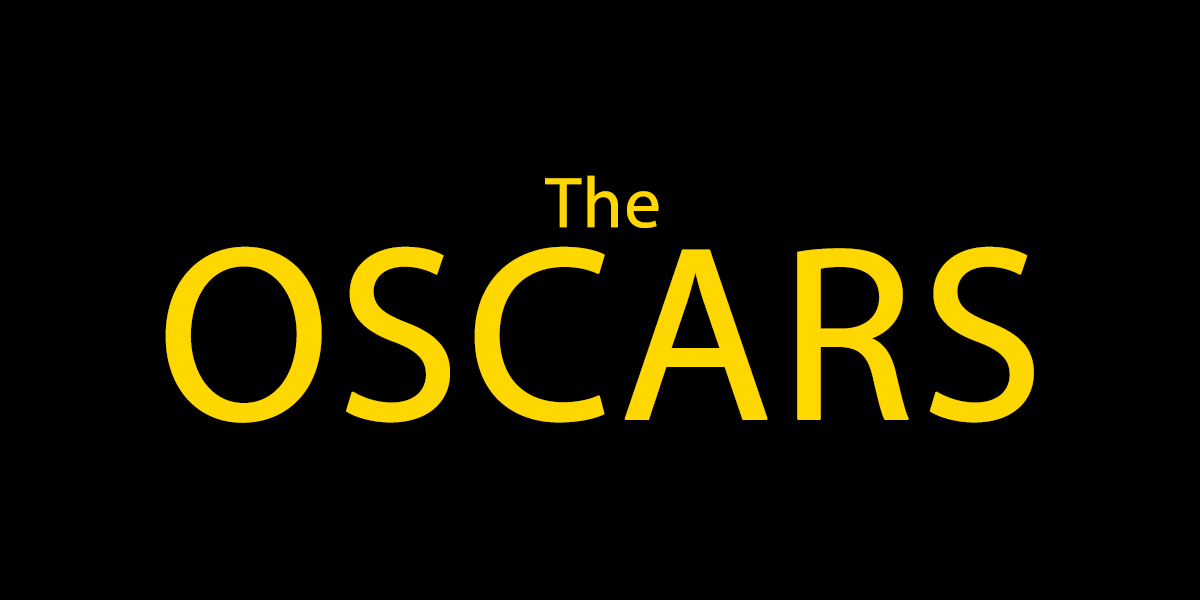 __________________________________________________
The 2015 Oscars took flight with big surprises and painful snubs, but that's Hollywood.
It was an exceptional year for filmmaking and for the first time ever all of the Best Picture nominees ("Boyhood," "Birdman or (The Unexpected Virtue of Ignorance)," "The Grand Budapest Hotel," "Whiplash," "Selma," "The Imitation Game," "The Theory of Everything" and "American Sniper") took home an Oscar.
Neil Patrick Harris hosted Sunday night's party at the Dolby Theatre in Hollywood and he continued to prove that there's no show he can't host (previously hosted four Tonys and two Emmys).
Harris sang, joked and, of course, stripped. His opening number was a tribute to film and was one of the big highlights from Sunday night. Harris also did a parody scene from "Birdman," in which Michael Keaton runs through Times Square in his underpants. I would be more than pleased if Harris could keep coming back to host.
This year the Oscars were mixed with socially charged commentary – like Patricia Arquette's speech about gender equality and John Legend's speech about protecting voting rights.
Filmmakers Ava DuVernay ("Selma") and Angelina Jolie ("Unbroken") were snubbed out of the director category this award season, so Arquette took note of that and brought it to attention in her speech, sending Meryl Streep to a standing ovation.
"To every woman who gave birth, to every taxpayer and citizen of this nation, we have fought for everybody's equal rights," Arquette said. "It's our time to have wage equality once and for all, and equal rights for women in the United States of America."
Common and John Legend hit the emotional appeal for the night with their performance of "Glory," sending the audience leaping to their feet and applauding tearfully.
Before that we got the "Everything is Awesome" song that gave the ADHD nation a trippy dose of awesomeness, LEGO awards and all.
Lady Gaga also gave a worthy tribute to Julie Andrews and "The Song of Music," for its 50-year mark. She's no Andrews but she still did a splendid job.
With that was the heartbreaking Memoriam that reflected back on some of the greats like Robin Williams and Mickey Rooney, but oddly enough left out the late Joan Rivers. And who could forget the John Travolta face touching?
Travolta went from name butchering to face touching on Adele Dazeem A.K.A. Idina Menzel. But as Oscar winner, Graham Moore (winner for Best Adapted Screenplay), simply put it, "Stay weird." His speech was truly inspirational and captivated the night, so Mr. Travolta just stay weird.
Back to the films: "Boyhood" and "Birdman" have been battling it out all award season and the spotlight was higher than ever on who would take home the crown.
Ultimately, "Birdman" was superior by winning four Oscars, including Best Picture and Director.
However, the real winner should have been "Boyhood" as the Academy failed to recognize this revolutionary film. The fact is, "Boyhood" on a technical and narrative scale was groundbreaking for filmmaking. Director Rickard Linklater's 12-year movie epic blossomed all throughout 2014 and when the stakes were high the Academy sizzled its success.
Out of the film's nine noms, it only managed to take home one (Best Supporting Actress, Arquette) and that is a tragedy my dear friends.
Now don't get me wrong, "Birdman" was spectacular and had every right to win Best Picture as well. This is the type of artsy films I would like to see the Academy recognize more often. Any other year, "Birdman" would have been the easy pick but when it came down to beating out "Boyhood," I couldn't see it. Still it happened though.
This late bloomer took home four Oscars for the night, including Best Picture, Director and Original Screenplay for Alejandro González Iñárritu. Plus, we got that weird green card joke by Sean Penn that could be taken offensively, "Who gave this son of a b***h his green card?" But Iñárritu laughed it off because they're good friends.
"I found it hilarious. Sean and I have that kind of brutal (relationship) where only true friendship can survive … when I was directing him in '21 Grams,' he was always making jokes like that. We have that kind of relation of old friendship," Iñárritu said. "I thought it was very funny."
Some other big surprises for the night were "The Grand Budapest Hotel" winning four and "Whiplash" winning three.
"Grand Budapest" got some Oscar love for its color production design, while "Whiplash" capped off its favorite supporting actor with an Oscar for J.K. Simmons.
Other films that won one Oscar were "Ida" (Best Foreign Language), "Theory of Everything" (Best Actor, Eddie Redmayne), "Still Alice" (Best Actress, Julianne Moore), "The Imitation Game" (Best Adapted Screenplay), "American Sniper" (Best Sound Editing) and "Selma" (Best Original Song, "Glory").
Overall, it has been a grand year in achievement for filmmaking and was definitely an enigma when it came to the award season. The Academy had a few more tricks up its sleeve and even if it did not make the right decision, both "Boyhood" and "Birdman" came and conquered with a total of 304 award wins.
These great films made their place in film history and will someday go down as classics, I guarantee it.
__________________________________________________
Here is the list of all the Oscar winners:
Best Motion Picture of the Year
Winner: "Birdman" (2014)
Best Performance by an Actor in a Leading Role
Winner: Eddie Redmayne for "The Theory of Everything" (2014)
Best Performance by an Actress in a Leading Role
Winner: Julianne Moore for "Still Alice" (2014)
Best Achievement in Directing
Winner: Alejandro González Iñárritu for "Birdman" (2014)
Best Writing, Screenplay Written Directly for the Screen
Winner: "Birdman" (2014) – Alejandro González Iñárritu, Nicolás Giacobone, Alexander Dinelaris, Armando Bo
Best Writing, Screenplay Based on Material Previously Produced or Published
Winner: "The Imitation Game" (2014) – Graham Moore
Best Performance by an Actor in a Supporting Role
Winner: J.K. Simmons for "Whiplash" (2014)
Best Performance by an Actress in a Supporting Role
Winner: Patricia Arquette for "Boyhood" (2014)
Best Animated Feature Film of the Year
Winner: "Big Hero 6" (2014)
Best Foreign Language Film of the Year
Winner: "Ida" (2013) – Pawel Pawlikowski
Best Achievement in Music Written for Motion Pictures, Original Score
Winner: "The Grand Budapest Hotel" (2014) – Alexandre Desplat
Best Achievement in Music Written for Motion Pictures, Original Song
Winner: "Selma" (2014) – Common, John Legend ("Glory")
Best Achievement in Cinematography
Winner: "Birdman" (2014) – Emmanuel Lubezki
Best Achievement in Visual Effects
Winner: "Interstellar" (2014) – Paul J. Franklin, Andrew Lockley, Ian Hunter, Scott R. Fisher
Best Achievement in Production Design
Winner: "The Grand Budapest Hotel" (2014) – Adam Stockhausen, Anna Pinnock
Best Achievement in Makeup and Hairstyling
Winner: "The Grand Budapest Hotel" (2014) – Frances Hannon, Mark Coulier
Best Achievement in Costume Design
Winner: "The Grand Budapest Hotel" (2014) – Milena Canonero
Best Achievement in Editing
Winner: "Whiplash" (2014) – Tom Cross
Best Achievement in Sound Editing
Winner: "American Sniper" (2014) – Alan Robert Murray, Bub Asman
Best Achievement in Sound Mixing
Winner: "Whiplash" (2014) – Craig Mann, Ben Wilkins, Thomas Curley
Best Short Film, Live Action
Winner: "The Phone Call" (2013) – Mat Kirkby, James Lucas
Best Short Film, Animated
Winner:"Feast" (2014/I) – Patrick Osborne, Kristina Reed
Best Documentary, Short Subject
Winner: "Crisis Hotline: Veterans Press 1" (2013) – Ellen Goosenberg Kent, Dana Perry
Best Documentary, Feature
Winner: "Citizenfour" (2014) – Laura Poitras, Mathilde Bonnefoy, Dirk Wilutzky