Sleeping At Last's "Astronomy" series is a collection of mostly instrumental songs inspired by past and upcoming celestial events.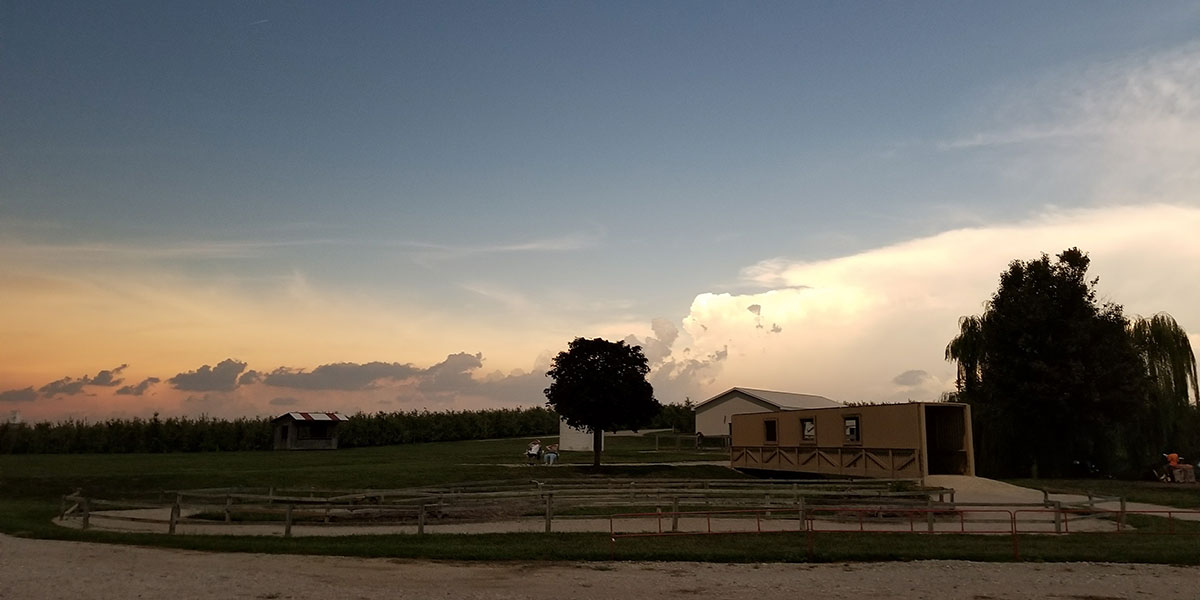 The horizon over Eckert's Farm during the solar eclipse that occurred in August of 2017 and provided the initial inspiration for Sleeping at Last's ongoing "Astronomy" series. Photo by Alexa Tippett
__________________________________________________
In my experience, every kid has a particular interest that shapes their childhood. For some, it's ancient Egypt, for others dinosaurs, but my fixation was space. I obsessively monitored NASA's space programs for news and updates on missions, stars and more. Something about the beauty and unknowns which surrounded the subject of space drew me in. 
Much like myself, Sleeping At Last's writer Ryan O'Neal also grew up with an inexplicable intrigue toward the subject of space. 
There is something about the vastness of outer space which forces you to consider your perspective. 
Sleeping At Last's "Astronomy" series presents a musical interpretation of O'Neal's wonder in regard to the beauty and complexity of space.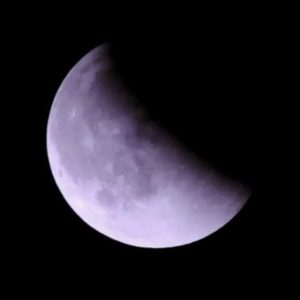 O'Neal explains in his podcast that even from a young age, space has always been something that intrigued him. The vastness, its beauty and the mystery were all complexities that captured his attention, leaving him in a state of curiosity and amazement. 
O'Neal explained that he felt called to attempt to express the beauty of space in a way that he was comfortable with – music. Throughout his entire musical career, O'Neal expressed his affinity with space through song, even writing entire EPs dedicated to the inner and outer planets.
I have loved Sleeping At Last's discography for years, but as I began college, I began to listen to less music with lyrics, so my interest in the band began to dwindle. 
College came with a lot of homework, meaning reading assignments that I had to complete and actually comprehend. I quickly discovered that music with lyrics was too distracting for my brain to handle while attempting to complete readings, write papers or even simply do math homework. 
This predicament led me on a hunt to find instrumental music that was both pleasant to listen to and not distracting. My aversion to overtly electronic music made this a needlessly tedious yet entirely necessary journey. 
During this quest, I stumbled upon a variety of beautiful movie scores and YouTube video compilations of classical music with increasingly interesting titles. While I did enjoy some of the music I had discovered, I rarely found myself wanting to relisten to the songs I had come across.
On a particularly frantic deep dive into my Spotify likes, I rediscovered one of my favorite songs, "Saturn," by Sleeping At Last. With a renewed curiosity, I clicked on the artist page and took a scroll. 
Immediately, I was amazed by the extensiveness of their discography, yet a tiny little blue and red cover titled, "Astronomy: Vol. 1," caught my eye. 
Thrilled with my rediscovery, I slammed my cursor over the play button, prepared to have the absolute time of my life vibing to songs centered around one of my favorite subjects. Yet, to my surprise, a soft, gentle melody began to pour out of my earbuds. 
With mild confusion, I turned to one of my most trusted sources: Google. 
After a quick scour through the Sleeping At Last blog, I realized that the "Astronomy" series, which includes "Astronomy: Vol. 1," was (and still is) an ongoing collection of mostly instrumental songs inspired by various phenomena that have occurred in celestial bodies.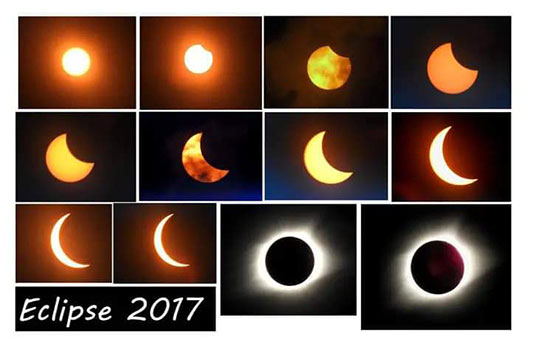 I analyzed the names of each song, curiously wondering what the various dates accompanying each title might represent. Luckily, I quickly discovered O'Neal's podcast series where he explains the context and meaning behind each song, in addition to giving details about his writing process. 
O'Neal explains that the dates correspond to the day of the celestial event that inspired the song. 
He stated that the song, "August 21, 2017: Total Solar Eclipse" was (obviously) inspired by the unique and fascinating solar eclipse that took place on the date listed in the song. 
He began preparing for such a once-in-a-lifetime event many months before the eclipse and specifically fashioned the song to last the exact amount of time that the eclipse would be in totality. 
Much like the precision that accompanies "August 21, 2017: Total Solar Eclipse," O'Neal puts an equal amount of thought and effort into each ballad that he composes. His methodical artistry brings life to a cacophony of celestial happenings that might be forgotten in time. 
Throughout each song, the melodies impressively exemplify the wonder that accompanies witnessing such amazing and unique events. 
His latest installment to the series, titled, "June 24, 2022: Parade of Planets," is inspired by, as the title suggests, the alignment of Mercury, Venus, Mars, Jupiter and Saturn in the northeastern sky. O'Neal's excitement over the "parade" is partially due to the rarity of the event, as the phenomenon will not occur again until the year 2040. 
Each song tells a specific story, highlighting the uniqueness of the occurrences and guiding the listener through the emotions that watching these events unfold evokes. 
The songs manage to be insightful and impactful without using lyrics. 
I found myself reliving the excitement that I had experienced while witnessing the various events the songs were inspired by, but also reignited the fascination with space that I had so readily fostered as a child.
The "Astronomy" series became an essential part of my endless pursuit of becoming a better student than I actually am, but it also unexpectedly renewed a connection to my childhood.    
It is rare to find music in adulthood that captures the innocent fascination that children seem to exude, yet Sleeping At Last somehow manages to portray the nostalgia of past interests while also exhibiting the awe that accompanies experiencing something for the first time – like witnessing a total solar eclipse.