The Missouri Baptist University softball team traveled to Florida over Spring Break this year, after their annual trip was canceled last year due to COVID. They were excited about returning to the sun of the South and the trip prepared them for conference play as they currently head into the AMC tournament.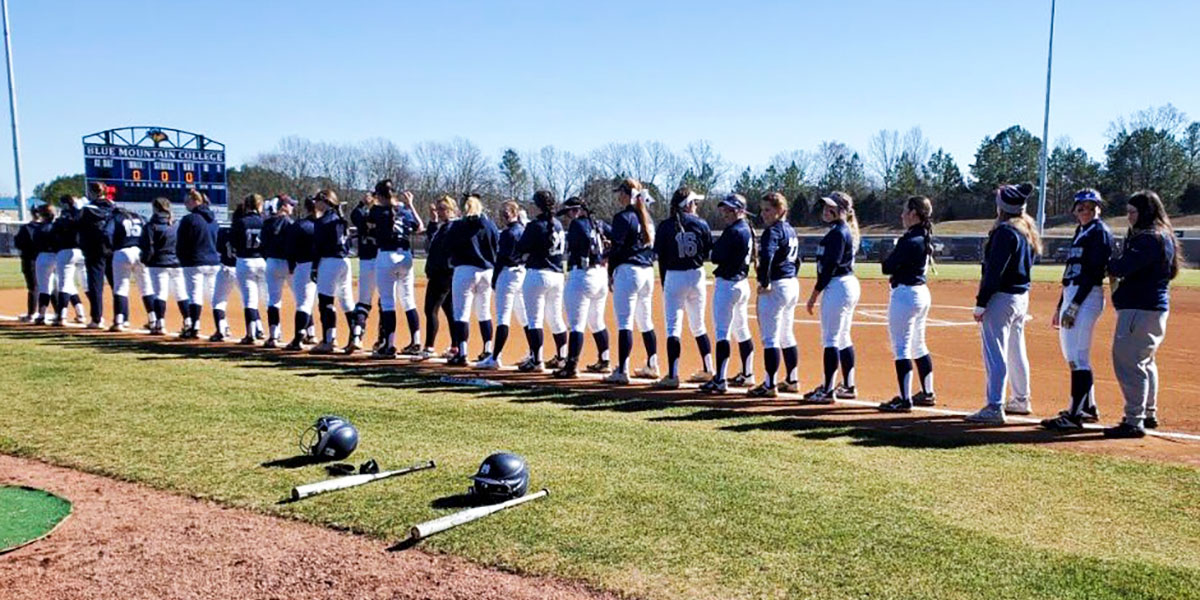 The MBU softball team lines up for the playing of the National Anthem during a game against Blue Mountain College. The team heads into the AMC tournament this week in Columbia, Missouri.       Photo by Joely Morris
__________________________________________________
After their annual Spring Break trip to Kissimmee, Florida, was canceled last year due to COVID-19, the Missouri Baptist University softball team was excited to return in full force this year, getting some sun, playing the sport they love and bonding as a team.
Team manager and retired catcher Jenna Crocker, a senior from Fenton, Missouri, studying special education, explained that while they were unable to go on the highly anticipated trip last year, where they play the PFX Spring Games each year, their 2021 Spring Break was not idle.
"All the teams pulled out [of the 2021 tournament] due to rising cases in that area. Our coaches weighed the risks of going and chose to not go to keep us healthy," Crocker said over email. "We ended up staying on campus during Spring Break and ended up playing a few games against other local universities and colleges."
Back in action this season, the Spring Break trip was a time for quality team bonding for both varsity and junior varsity because both teams went to Florida. 
"The whole team is being able to go (JV and varsity)," Crocker said before the team left for Central Florida. "We will be able to have some great team bonding time while also being able to play the sport we love."
Coach Kenneth Messer-Brooks, MBU softball coach of 15 years who is retiring after this season, said the team is like a family to everyone involved, including the management.
"Managing a team is like raising a family, sometimes you have to be tough, sometimes [give] praise and glory. The secret is to know which is used," Messer-Brooks said over email.
Team captain and shortstop Madalyn Bone from DeSoto, Missouri, who graduated in December with a bachelor's degree in accounting and is working on an MBA, said the team uses the Florida tournament to get ready for their conference games.
"Florida is a good time during our season to straighten everything out and get ourselves prepared for our conference games, which are also after our trip to Florida," Bone said in an email. "These Florida games are to prepare us for the competition that we have in conference."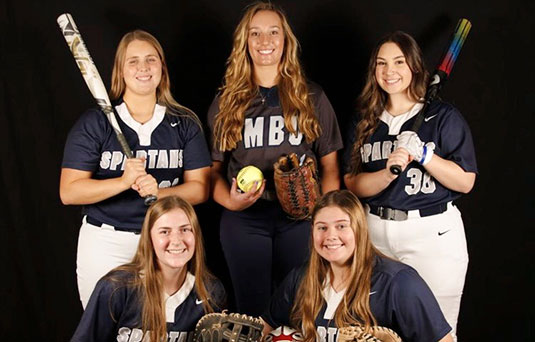 According to third-baseman and infielder Kaylee Morris, a sophomore from St. Charles, Missouri, who plays on varsity and is majoring in accounting with a business administration minor, the Spring Break tournament hosts many teams that MBU does not usually get to see.
"We are playing lots of games against different competition that we normally wouldn't see here in Missouri," said Morris.
The team prepares by practicing every day beforehand, lifting weights frequently and playing games near home before they go, according to JV pitcher Katelyn Wilber, a freshman from Flat Rock, Illinois, who is studying biology with a concentration in biomedical sciences and a minor in biotechnology. 
"We are preparing for this tournament by playing some games before we leave, plus practicing every day and lifting three days a week," Wilber said over email.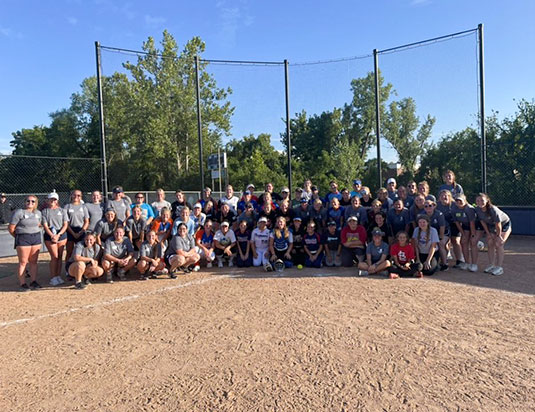 The team ended Spring Break with two wins and four losses, but a good time as well.
The Florida trip, the softball season and the team camaraderie as a whole have helped the players not only improve their skills on the field, but also life in general. 
"The best part of being on the MBU softball team for me so far is the friendships I have made, [the] self-discipline in improving my level of play by the early morning workouts and practice every day. The softball team has helped me a lot with time management just in life in general," said Wilber. "It is a huge commitment and takes up a lot of time and I have managed it very well while studying really hard courses of study."
Third-baseman and catcher on both JV and varsity, Natalie Archer, a freshman from Ballwin, Missouri, studying business administration, said she loves working with this group of coaches and women, and that it has built her as a person.
"Being in the softball program has helped me in life in general by giving me more confidence, has made me work harder and has made me more outgoing," Archer said over email.
The Spring Break trip that kicked off the season led to the Spartans working on improving as their season progressed, which in turn led to a 22-16 record heading into the AMC Championships beginning Tuesday, May 3, in Columbia, Missouri, where the Spartans are seeded No. 2 after a win over William Woods University.
"We have improved a lot since the spring, and are confident in our abilities to succeed in the conference tournament," said Morris.
Click here to read the latest on how the Spartans are doing in post-season play.