The seniors of the spring 2022 Senior Communications Seminar class work on capstone projects as a way to show off their personal portfolios and their communications skills they have learned during their enrollment at Missouri Baptist University.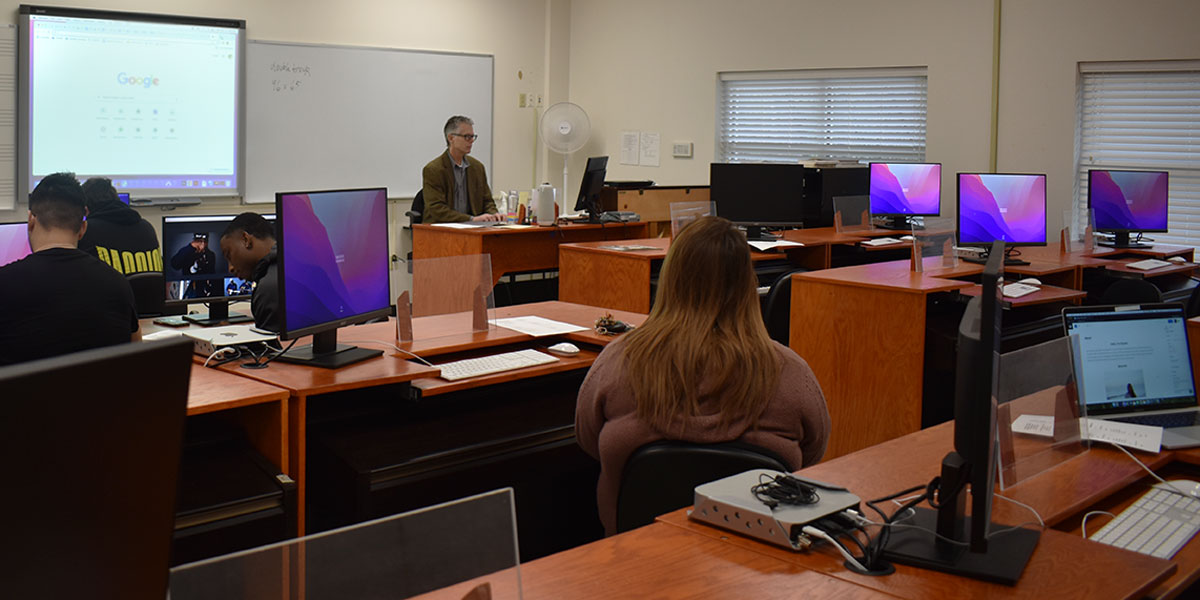 Students in the Senior Communications Seminar class listen to Dr. Allin Means give final instructions as the seniors prepare to finish up their work on their capstone projects, which they presented during the final week of the class.       Photo by Jessica Kunkel
____________________________________________________________________________________________________
With Missouri Baptist University's Commencement taking place on Tuesday, May 3, 2022, final exams and final projects have been the center of attention for students across campus.
In one specific discipline, communications, seniors wrapping up their undergraduate degrees at MBU are required to take Senior Communications Seminar, a class they must pass in order to graduate with a degree from the Communications Department. 
The purpose of this class is to compile all the projects and works that seniors have achieved while being a communications student at MBU in order to have an organized portfolio to present to potential future employers. 
A new focus of this year's spring 2022 class was the seniors' ability to create a capstone project to add to their online portfolios.
A capstone project is most noted as a culminating assignment, which students usually work on during their final semester in school or at the end of their academic program.
Requiring different intellectual activities and communications talents, this project helps comm students learn how to find and analyze their personal information, work with it efficiently, and create a project that highlights the skills they hope to emphasize when entering the workplace.
Compiling all the information needed for a capstone project may seem daunting, but professor of the class, Dr. Allin Means, is assured the students in the class are equipped to showcase their personal accomplishments.
"This is the first year that we have included a capstone project in the Senior Communications Seminar class and I would say it was a huge success. We will definitely keep this component in the class moving forward. These capstone projects allowed students to really highlight a particular area of their communications skills that they can then leverage in the so-called real world," said Means, director of the Communications Department and professor of communications and journalism.
Within the Communications Department at MBU, there are four majors and minors to choose from – broadcast media, journalism, public relations and communications studies – so each senior pursued a capstone project they determined would best highlight key skills in their specific field of study that would be added to their personal portfolios.
"These are big projects, touching on a variety of multimedia aspects, from print and online journalism, to news and documentary videography, to photography and photojournalism, to sound and lighting, often combining several of these into one multimedia story that in turn is posted on their own website, and often on the student news website as well, MBU Timeline, so people all over the world see these projects," said Means, noting the process begins in Week 1 of the 16-week class. "Students propose a capstone at the beginning of the semester, then we discuss it in detail, then off they go working on it. It is just a wonderful cross-section of students' work and it gives them one final chance to pull it all together and create a unique project that emphasizes their strongest skills. And it is something they can be proud of. I can honestly say they all did a very good job on their capstones."
The students in the class  worked tirelessly on their projects and were excited to share what they have accomplished.
That came in the form of three days of Portfolio Presentations in mid-April, in which Means organized a panel of communications experts, including professors in the Communications Department, graduates of the program who are working in the field, and other professionals in the communications industry.
"Our panelists volunteer their time to watch the students present their portfolios in a somewhat formal setting, critiquing their work, discussing their strengths and weaknesses, giving students advice," Means said. "It can be a little stressful for students but at the same time it is a celebration of the work they have done during their time in the Communications Department at MBU. Our panelists were very complimentary of our students' work."
____________________________________________________________________________________________________
As Communications Department soon-to-be graduates were working on their capstone projects during the spring semester, we asked them to discuss their projects and what they hoped to accomplish.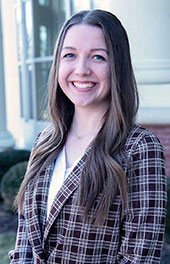 Emily Heflin
* Bachelor of Arts in Communications Studies major and Journalism and Public Relations minor
* O'Fallon, Missouri
* Employed at Child Evangelism Fellowship located in Warrenton, Missouri
"For my capstone project, I am writing a feature story about Spirit Wing, the music ministry group at MBU. I am also taking a lot of photos for the story so I can make a photo gallery as well. I'm going to make a brief video interview-type video to go with the story for MBU Timeline. I am also taking all of this and making a magazine spread about Spirit Wing. I think this project encompasses my skills because it shows that I have learned how to do different things in my major. I can do interviews, journalistic writing, I can take photos and edit them for a website and for print. I can design a webpage and a magazine spread. I think it shows that I have learned a lot during my time at MBU."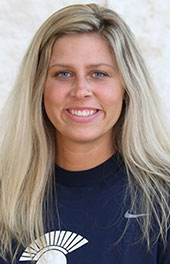 Allison Meyer
* Bachelor of Arts in Communications Studies major
* St. Louis
* Employed at T.J. Wies Contracting located in Lake St. Louis, Missouri
"For my capstone, I am doing it about my family's farm that has been in the family since 1942. I am designing a magazine, creating stories and doing a photo gallery for it. I think this project best encompasses me and my skills by showing my writing, InDesign and photography skills."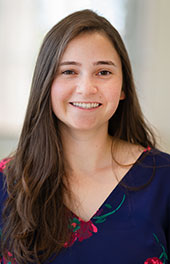 Kaylee Ascher
* Broadcast Media major and Journalism minor
* Moscow Mills, Missouri
* Self-employed as a freelance videographer and video editor
"For my capstone project, I hoped to create an entertaining-style video, because I've never done one before. I've created documentary, testimony, news and promotional videos, so I thought it would be fun to try another category and attempt to get people to laugh. I've watched a bunch of comedic late-night hosts' man-on-the-street type of videos and attempted to recreate that particular style. I've never made a video with the goal of solely entertaining people before, so I thought it would help to round out my portfolio and bring a little humor into an otherwise-stressful assignment. I'm a video and journalism major, so I decided to add in a written component to my capstone as well."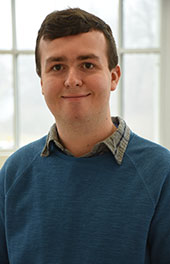 Christian Akridge
* Broadcast Media major and Journalism minor
* St. Louis
* Media Intern at Hope Church St. Louis
"For my capstone project, I chose to shoot, direct and edit a mini-documentary about a trip that me and some guys from MoBap took over Christmas break to Dawson Springs, Kentucky, to help the community after a devastating tornado ripped through the area. I attempted this project because it best exhibits the biggest skills I learned during my time at MBU, filming, sound design and editing."
____________________________________________________________________________________________________
As the final assessment of Senior Comm Seminar, these seniors and other classmates presented their capstone projects as part of their personal portfolios to a panel comprised of communications facility members, MBU staff members, alumni and industry professionals on April 12-14.
"In the communications industries, unlike many other businesses, a student's online portfolio really is his or her resume. It is a place where they can show employers exactly what they are capable of doing after they come through all of our classes in the Communications Department at Missouri Baptist University, with their capstones as well as all the other work they've done while they've been here," Means said. "It is a live website that employers can browse and see students' work and learn how their skills might fit into what the hiring companies are looking for."
Noting that even within a few days of Commencement employers in the area were reaching out to the MBU Communications Department looking for potential employees, Means reiterated that one key component is the portfolio which students had presented just a few weeks prior.
"This is real stuff. Employers really need to see these portfolios. It's one thing to tell someone what you can do on a resume — and those are put in a pile with all the other resumes — but it is something entirely different when you can show them your work on your own portfolio website, one that you have built and populated yourself. It is a lot more powerful, a lot more effective," Means said. "And it is one reason our graduates have no trouble getting great jobs. They can show what they are capable of doing, they can show their work to the world, any time, 24/7. That is leverage in the marketplace."
One key aspect of having a well-composed portfolio is making sure it is organized, error free and holds a balanced amount of content. During the classes Means worked with the seniors to ensure this would be accomplished before they graduated.
"You know, something I tell my students on Day 1 in Senior Communications Seminar is that these portfolios, and the presentations of these portfolios at the end of the semester, are not only what get them jobs — and we have the placement record to support that — but these are celebrations of the hard work they have done while in our comm classes at MBU," Means said.
The students of the Senior Comm Seminar class have much to be proud of as they complete their MBU journey.
With all that she learned as a comm student at MBU, Heflin provides words of encouragement to current and future comm students as they continue their degree.
"The nice thing about the communications degree is that you can take comm electives, so you can take the classes that actually sound interesting to you or classes you think would be beneficial for what you want to do after you graduate. But don't limit yourself," said Heflin, who is the outgoing managing editor for MBU Timeline. "Take classes that push you outside of your comfort zone. I took a broadcasting class and broadcasting is not my forte. Did I do great? No, but I'm glad I got the experience."
Ascher, who graduates in fall 2022, also leaves words of wisdom to current and future comm students.
"My biggest advice to someone considering comm or any degree would be to shake off your failures," said Ascher. "You will fail, but don't let that cause you to stop trying. Experience has taught me to let my failures make me even more determined to succeed and learn from my mistakes instead of allowing them to paralyze me, because learning from them is the only way I am going to grow and succeed. As Henry Ford once said, 'Failure is simply the opportunity to begin again, this time more intelligently.' So, if I can leave you with anything, it would be to try, try, try again."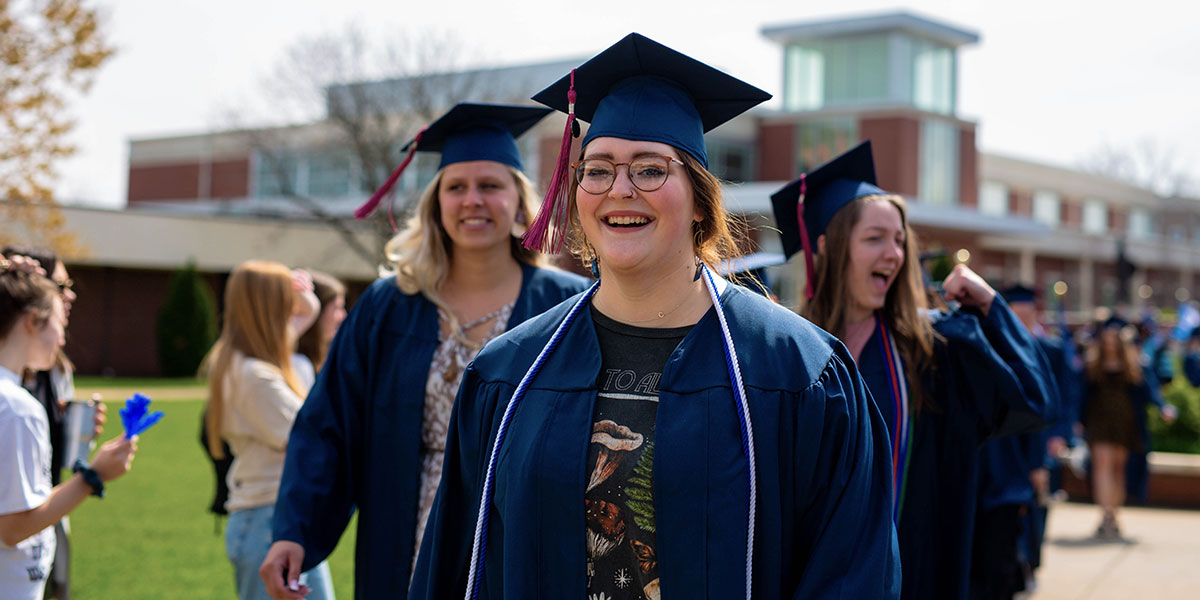 Communications studies senior Kenzie Sheehy smiles as she walks with her fellow communications studies' friends Allison Meyer (left) and Emily Heflin (right) during the Senior Walk on their way to MBU's 2022 Senior Chapel, which took place on April 22.       Photo courtesy of Missouri Baptist University