With winter fast approaching and the air becoming crisper, jingle bells whisper in the wind as vibrant red and green colors begin to appear, meaning it must be getting close to Christmas time. This holiday season, MBU has put on a variety of activities and events throughout December leading up to Christmas break. Students had a blast participating in all the fun activities. Students who are a part of MBU's Opinion Writing class also shared their favorite winter season foods as they look forward to spending time with friends and family during Christmas.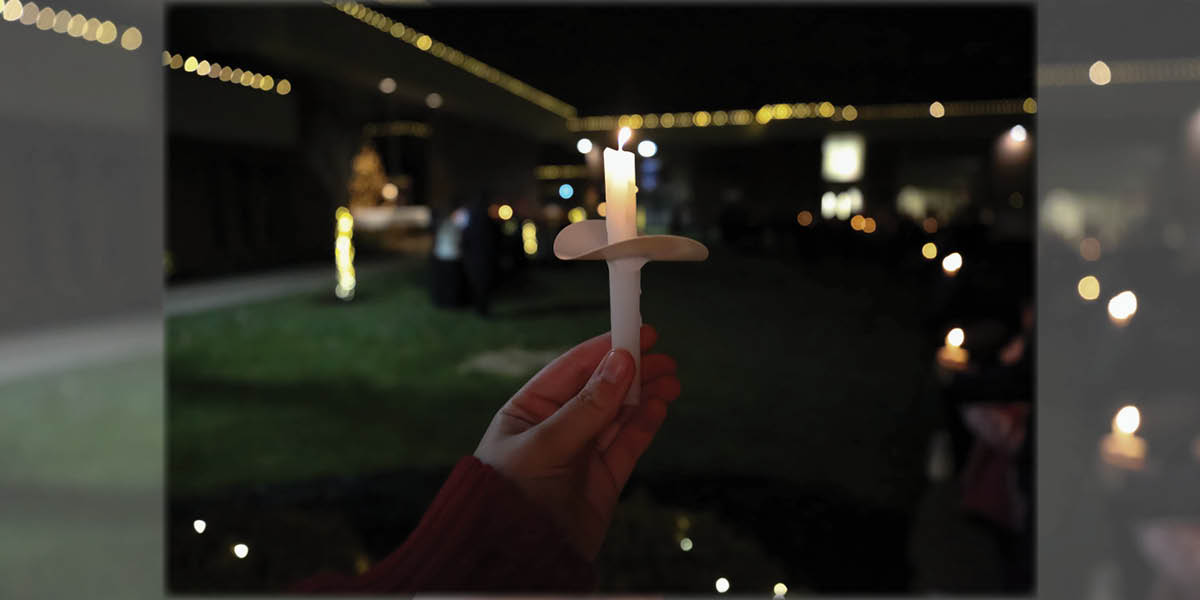 Every Christmas season, MBU's Hanging of the Green takes place on the Quad. Each attendee is given a candle, which signifies the light of Jesus being born into the world and serves as a reminder for members of the MBU community to continue to "shine on" during the holidays as we are always reminded of the light of God that shines through us each day. All photos by Jessica Kunkel
__________________________________________________
There is nothing quite like the Christmas season at Missouri Baptist University. 
From Christmas crafts in thePerk to one of the biggest MBU events of the year, Hanging of the Green, there are many ways students can take a break from the stresses of school to enjoy the holiday spirit.
MBU does an excellent job of showcasing all the elements that make Christmas such a special holiday by putting up Christmas lights outside all around campus, displaying two large Christmas trees – one in the Great Hall of the chapel building, the other in the Learning Center – and sharing the love of Jesus.
At the epicenter of all these holiday decorations is MBU's Hanging of the Green. This event emphasizes MBU's continual focus on the celebration of the birth of Jesus Christ, our Lord and Savior, during Christmas time.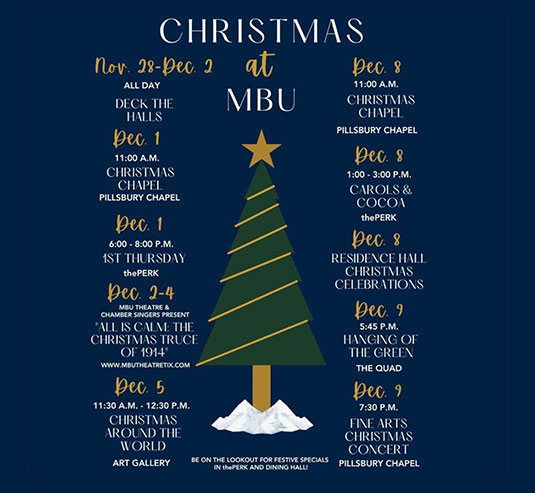 Each year at the Hanging of the Green event, which takes place on the Quad, MBU's president, Dr. Keith Ross, reads the Christmas story of the birth of baby Jesus.
After reading scripture from the Bible, Dr. Ross encourages the MBU community to keep Jesus at the forefront of all Christmas celebrations as we continue to seek and find ways to honor God and bless others this holiday season.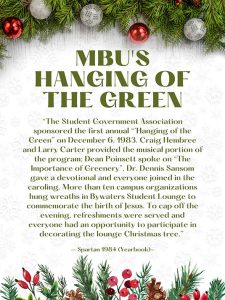 Hanging of the Green is such a blessing to experience because the MBU community gathers together to reflect on the fall semester and be reminded of God's greatest blessing to the world: the birth of His son, Jesus. 
The events that take place during the month of December at MBU never disappoint and fill classrooms, halls and campus grounds with an abundance of Christmas joy.
The true meaning of Christmas is being diligent in finding ways to glorify God as we celebrate and honor Jesus' birth, and Missouri Baptist University wholeheartedly fulfills this mission each year. 
This December, they have once again accomplished making the MBU community feel loved and blessed as we all head into Christmas break and celebrate the holiday season.
— Celebrate Christmas with the MBU Community Below —
— Students of MBU's Opinion Writing Class Share Their Favorite Christmas Foods —
Isabel Rinkenberger

Senior

Journalism

Washington, Illinois

My favorite Christmas food is my Christmas almond sugar cookies. 

They're my grandma's recipe, and she always cuts them into fun shapes with bright-colored icing. 

Allie Pruett Junior Journalism
Fenton, Missouri

My favorite Christmas food is cookies. 

It's not entirely conventional, I know, but I have a sweet tooth and there's just something about the smell of fresh cookies this time of year that just puts me in the holiday spirit.

Autumn Heaton Senior Journalism and Communications Studies with Dance Minor
Fenton, Missouri

Cookies are my favorite Christmas food.

I have a special place in my heart for Christmas cookies because ever since I was little, my grandma and I would spend hours preparing holiday treats. My grandma makes the best chocolate chip cookies from scratch.

Jessica Kunkel Senior Journalism and Communications Studies with Math Minor
St. Louis, Missouri

I'm not sure I necessarily have a favorite Christmas food. 

Christmas cookies are always fun to eat and decorate over Christmas time, and that has always been something I enjoy.

One of my favorite Christmas food traditions that my family and I do is make homemade pizzas for our Christmas day dinner.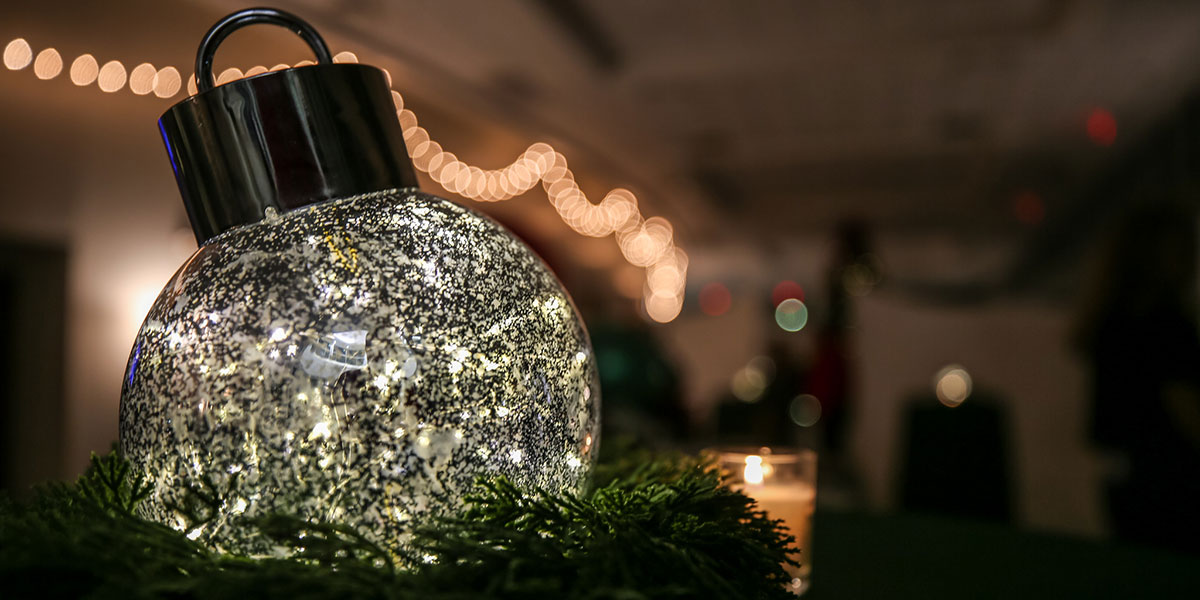 Missouri Baptist University and MBU Timeline wish everyone a very merry and blessed Christmas. We hope students, faculty and staff have a joyous and restful break as we all take time to glorify God and celebrate the birth of baby Jesus. Merry Christmas Spartans.