Children of many ages signed up to cheer and dance with MBU's Spirit Program.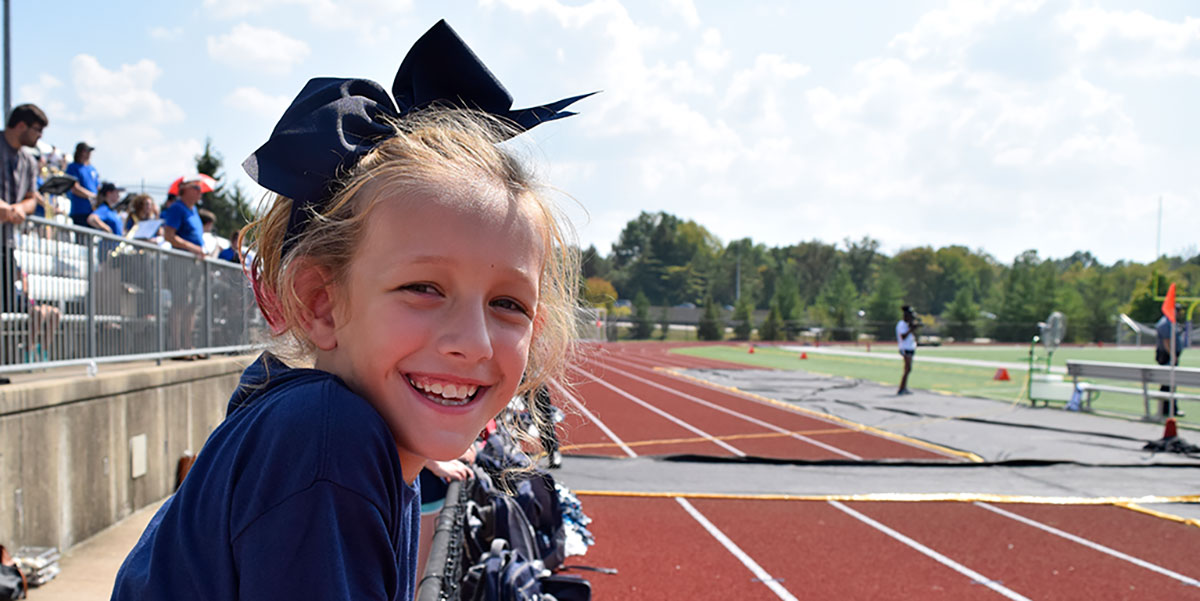 Photos by Shelby Wannemuehler
_________________________________________________
MBU's Spirit Program hosted its annual Mini Clinic on Saturday, Sept. 23.
Children were able to sign up and spend the morning with MBU's Spirit Program, enjoy lunch with the teams and perform at MBU's football halftime alongside the cheerleaders and dancers.
Lizzy Ward, head dance coach at MBU, experienced her first Mini Clinic as head coach.
"I think the mini clinic is important because it gives MBU dancers and cheerleaders an opportunity to share their love for cheer and dance with the next generation," Ward said. "The kids look up to our athletes and I am proud that they can be positive role models for the children in our community."
Kristen Crow, junior early childhood/special education major and dancer for MBU, enjoyed spending time with the children who were in attendance.
"It was so fun to see all the effort that the girls put in that morning pay off when they were out there dancing on the field with us," said Crow.
Crow also enjoyed the opportunity it gave her to be a role model to the children.
"It gives younger girls in cheer and dance a way to see that it is still fun and cool to cheer and dance as they get older," said Crow. "It also gives me the satisfaction of knowing that there will always be little girls looking up to me and watching me. I just love being a role model for them."
By looking at all the smiling faces of the children in attendance, one can come to the conclusion that MBU Spirit Program's annual Mini Clinic was a success.  
With the fall semester in full swing, MBU's Spirit Program looks forward to the rest of the season.