Missouri Baptist University beckons students of various backgrounds to engage in a well-rounded liberal arts education enhanced by a tight-knit community. Spartan Spotlight features incredible talent and stories that MBU offers.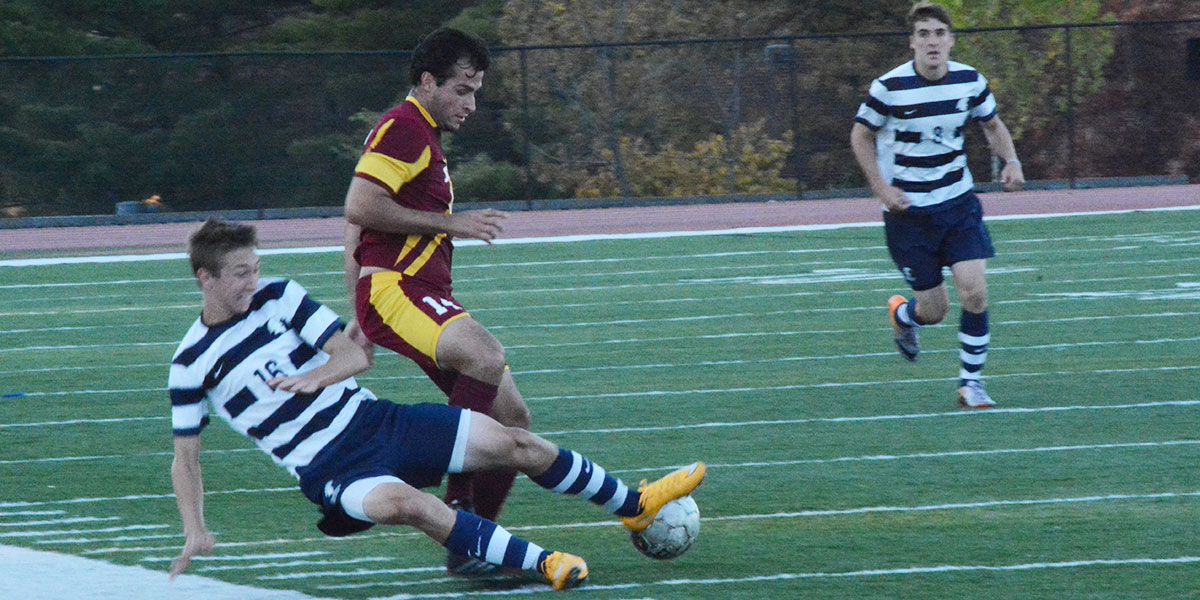 Photo by: Ryan Rerich
__________________________________________________
"Obstacles are what you see when you take your eye off the goal. Giving up is not my style. I just want to do something that's worthwhile." — Chris Burke
This quote is one of Ben Randolph's favorites.
Randolph, a freshman soccer player from Wright City, Mo., was very involved in high school and continues at Missouri Baptist University.
"I went through all of my schooling there and was a part of just about everything my small high school had to offer.  I played football, basketball, and ran both cross country and track," said Randolph, who was also in Student Council and National Honor Society. "Surprisingly, the one sport I am playing here at Missouri Baptist is one that I didn't get to play in high school because we didn't have a team."
Looking for a university with a great community, perfect distance from home and a quality education, MBU is a great fit for Randolph.
"A few friends of mine had already decided to come here and once I was given the opportunity to play soccer here my own decision was already made," Randolph said.
Undecided in his major, Randolph has found that some of the introductory courses have helped move him in the right direction to figure out his career path.
With many interests, Randolph is a well-rounded individual.
"Some interests of mine would include sports, music and spending time with friends. I'm not sure where I will end up in a few years but I would like to hope that wherever I am I will be finishing my undergraduate degree and still playing soccer somewhere," Randolph said.
In the months that Randolph has been at MBU, he's received many great opportunities.
"MBU has already impacted my life quite a bit in the months that I have been here.  I've learned a lot, found some of the best friends I could ask for and been given amazing opportunities to continue my athletics and academics," Randolph said. "I have grown a lot and looking back on these last few months it is easy to see how.  Not to mention I got a new haircut after the freshmen got their heads shaved."
The soccer team has left a lasting impact on Randolph's life as his teammates have grown to become friends.
"There are so many amazing memories that I have gained, most of which were spent with my teammates … my friends," Randolph said.
One game stood out to Randolph, but not because it was a winning game.
"The game against William Woods I was given the opportunity to get on the field, but unlike before, my role on the team was finally sent in, and even though we lost the game in overtime after playing a half a man down that was the game that I felt like brought my team together."
One timeless expression motivates Randolph on and off the field.
"No one is stagnant; you're either moving forward or falling behind," he said.
MBU Timeline is proud to highlight Randolph for this week's Spartan Spotlight, and will continue to feature an inspiring Spartan each week.
__________________________________________________
If you would like to be featured in an upcoming Spartan Spotlight, contact Brittany Gammon at 1126768@mobap.edu.