Netflix's "Ozark" a Major Success
Netflix has no shortage of edgy dramas and hit TV series, but they have hit the lottery with "Ozark," which launched in July 2017. While the show depicts that part of Missouri unrealistically, the drama and plot lines make up for that failure.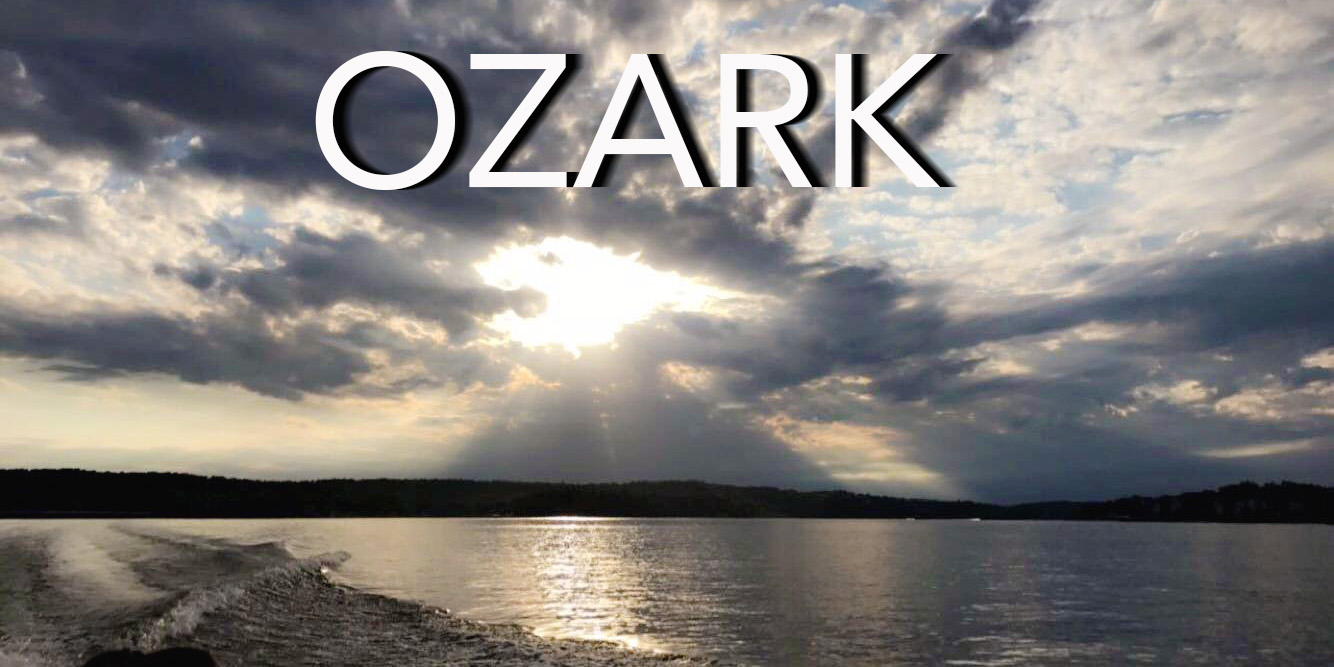 Photo by Anika Conley
__________________________________________________
At first glance "Ozark" is reminiscent of the Hit TV show "Breaking Bad," with the story following an anti-hero who is by most standards considered to be a good man and father.
The show, which premiered July 21, 2017, follows protagonist Marty Byrde (Jason Bateman), an accountant and family man who steps into the world of crime and begins laundering money for a Mexican Cartel. This decision by Byrde spirals uncontrollably into a hodgepodge of unfortunate events for him and his family as they just try to stay afloat amongst all of the danger that accompanies the Cartel.
As the title suggests, the show takes place in the Lake of the Ozarks, Missouri. The Byrdes come to the Ozarks from their comfortable perch in Chicago after a violent interaction with the Cartel. In a final attempt to save his life and the life of his family, Byrde convinces the Cartel to spare him and that he could fulfill his duties ten-fold if he relocated to the Ozarks.
Much of the show is centered around the culture-shock and interactions of the Byrde family with the natives, which is admittedly over-exaggerated, no doubt for entertainment purposes. However, being a Missouri resident myself I cannot help but feel slightly offended by the common "small hick-town" archetype given to all of the characters not a part of the Byrde family.
Marty struggles to purchase businesses and create revenue so that he can clean the cartel money, assuring not to get suspected of laundering while trying to balance his family life, which is teetering on the edge of implosion from the ever-present threat of the Cartel.
The show also focuses on the change in lifestyle and the adjustments made by wife, Wendy (Laura Linney) and kids Charlotte (Sofia Hublitz) and Jonah (Skylar Gaertner). The Byrdes get involved with a notoriously lawless problem family in the Ozarks, the Langmores.
Marty finds potential in Ruth Langmore (Julia Garner) who is already a small time criminal at the age of 19, her craftiness and explosive personality combine to make for great dialogue and leaves the audience fascinated with her character.
Somewhere between the erroneous dank and dark depiction of the landscape and the natives being portrayed as typical hillbillies with a country dialect, "Ozark" drops in gems of sudden drama that make the spectator say, "How could things get any worse?"
The presentation of the Ozarks being a scary, dismal setting needs to be balanced more with what the Ozarks actually are, which is a beautiful landscape and a weekend retreat for thousands of Missourians and out-of-state visitors alike.
The show also does a great job ushering Bateman into a role that he does not usually play, being historically a more light-hearted, comedic actor.
Although this particular genre has been exhausted with titles such as "House of Cards," "Breaking Bad," "Mad Men" and many others, "Ozark" is most definitely greater than the sum of its parts.
Overall this rich white family taking a walk on the dark side, and all the dangers that come with it, is compelling when combined with rich characters and jaw-dropping dramatics, creating a spectacle that Netflix can be proud of.
Tags: Arts & Entertainment, Breaking Bad, House of Cards, Jason Bateman, Julia Garner, Laura Linney, Mad Men, MBU Timeline, Netflix, Netflix original, Ozark, Ozarks, Skylar Gaertner, Sofia Hublitz

Cam Cosey
Cam Cosey is a staff journalist for MBU Timeline from St. Louis. He is pursuing a degree in communications studies with a minor in journalism. Cam also plays on the MBU football team. After graduating Cam plans to write for a news outlet while training to play pro football abroad.