What is it about the game of baseball that has thousands of kids, college players and professionals taking the diamond each day around the country? The boys of summer all have one thing in common, a pure love of the game.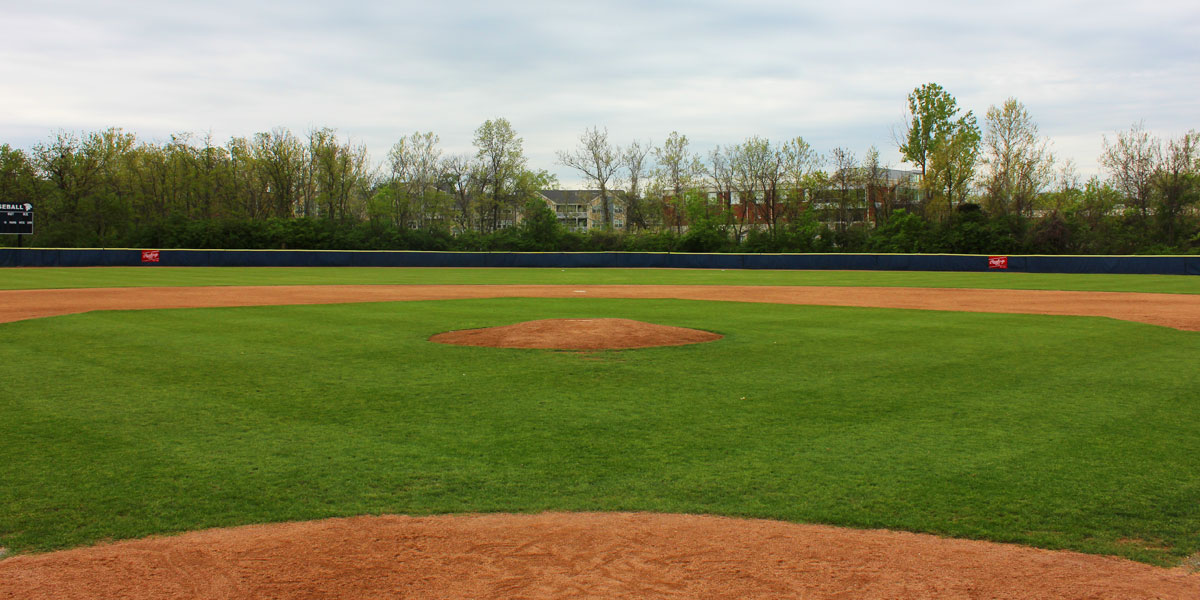 Photo by: Rickie Ross
__________________________________________________
In America, there are at least 6,600 professional baseball players on major and minor league teams.
That number does not include professional players in other countries, semi-professional players or collegiate and high school players.
There are countless numbers of players, and even larger numbers of young boys who dream of playing in the Big Leagues.
For some, this dream becomes a reality and for others it does not, but the fact is that baseball is well-known and played around the world.
With such a vast array of talent, what is it like to be one of those countless players trying to make it?
Why do so many boys and men strive and grind for so long and put in such hard work for a once-in-a-lifetime opportunity?
In my opinion, it is because baseball is about much more than just trying to make it to the Bigs.
Obviously the end goal for nearly every player is a chance to set foot on that day dream of a field, but how can it be that so many players continue to play year in and year out knowing that there is a slim chance of really making it?
For me, it has simply been for the love of the game.
It all started when I was 6 years old. The Tigers, or the team with the blue hats, was the first team I ever played on.
My uncle was the coach so I felt like a winner, no matter what.
I was 8 years old when I hit my first home run, a grand slam on a 3-0 count, and 9 years old when I experienced my first comeback win to take the championship game of a tournament.
As my team was celebrating after the championship win, I remember thinking it was the best feeling in the world.
Throughout middle school, my dad was my coach, which was a true blessing.
I still remember days of rounding third, about to score a run and having him waiting for me in the dugout to congratulate me with a smile on his face.
It is something my dad and I will always have together and it gave us an extremely special and rare bond.
My entire family's support has always been something that kept my love for the game alive.
Along with my dad, my mother and sister have been extremely influential in making my baseball career successful as well.
They have come to nearly every one of my games and supported me whether I did my best or my worst. They have been, and always will be, my biggest fans.
I am so thankful for the love and support my family has given me throughout my entire life. With this support of my family through all the years, baseball had started to become a way of life for me as I entered high school.
I loved it.
The pressure of that first day of practice, and the joy of getting that first high school hit will undoubtedly stick in my mind for the rest of my life.
A joy that will be remembered as even better than that, however, will be that of hitting my first and only home run of my high school career. It came on a 2-1 pitch my first at bat of the second game of my senior season and was sent flying over the left field fence.
The feeling is unforgettable and the feel of the bat hitting the ball perfectly is truly unmatchable.
With that momentum carrying throughout the entire season, winning the District Championship was something we were able to accomplish as a team.
Celebrating this victory, I was brought back to the "best feeling in the world" thoughts I had when I was 9. Being able to see my dad waiting to congratulate me once again after that victory was yet another addition to the list of unforgettable moments baseball has given me that are so exceptional and so special.
That whole journey has led me to become a collegiate baseball player at Missouri Baptist University. As a member of a nationally top-ranked team, I am honored and thankful that I have been given the opportunity to continue playing the sport I love.
I have realized throughout all the years I have been blessed to play, that baseball is more than a game to me. It has been my way of escape from the real world; a way to forget about all the problems in the world and focus on the game.
It has taught me that discipline and hard work truly do pay off and that disappointment and failure are inevitable, but it is how we deal with them that makes us who we are.
Baseball has been a way for me to, "work heartily, as for the Lord and not for men," as Colossians 3:23 commands.
Throughout all the years I have played, I have truly come to love the game of baseball. I think it really is unexplainable.
So whether I make it big someday or resort to reminiscing about the high school and college days, baseball will always be something I cherish and something that has provided for me some of the best memories I will ever have.
Being able to play in college has been a dream come true for me and I am so thankful.
So why do I, and perhaps millions of others, play baseball for so long chasing such lofty dreams?
It is because there is something truly beautiful in the mundane, everyday hard work of the game that really helps make us who we are and who we will become.