Between their chicken and waffles and unique hospitality, Goody Goody Diner is a restaurant everyone will crave after their first visit. And it's had that effect on customers for well over half a century.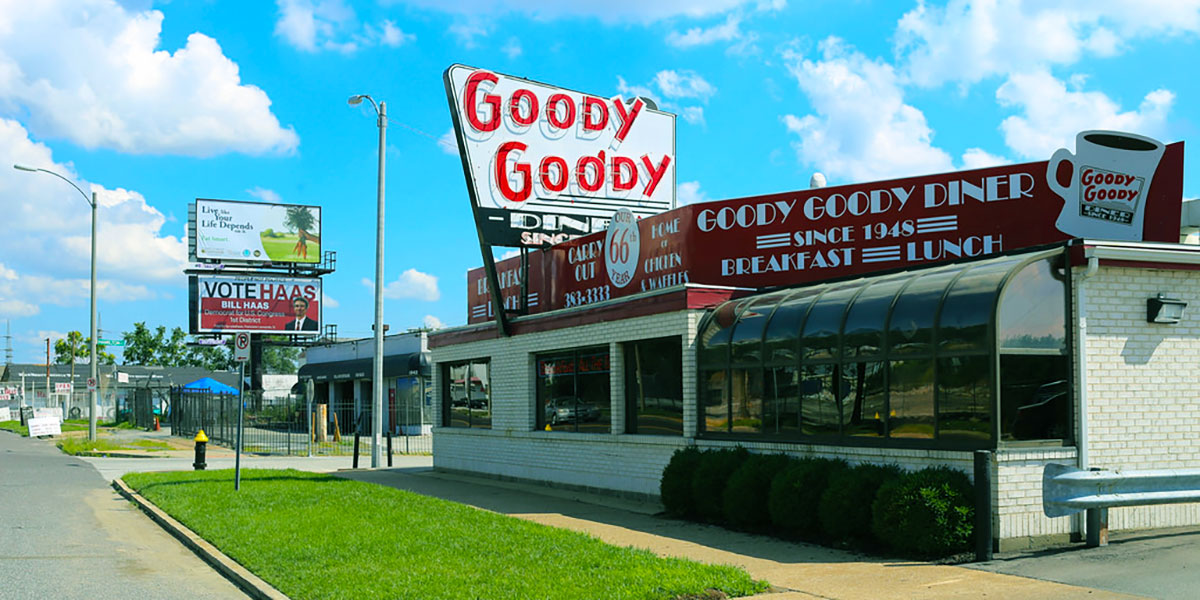 Photo by Chris Hodges
Goody Goody Diner, which serves breakfast, lunch and dinner, is located off Natural Bridge Avenue. It brings a hometown atmosphere that throws back to its mid-1900s roots.
__________________________________________________
Name:
Goody Goody Diner
Location: 5900 Natural Bridge Ave., St. Louis
Price: $$
Rating: ****
__________________________________________________________________________
Ever since I was a child, I was never picky about customer service. So long as whoever was serving me wasn't rude or snarky, I was satisfied.
While it may get a little depressing to see a person who always has a frown on their face, I don't particularly care if a server has a smile on their face or not.
I've gone out to eat with people who complain about the server not checking on them enough.
I never bothered to complain about this. Instead, I would rather get the attention of another server.
So, the fact that I'm not a customer service critic made Goody Goody's service even more of a stand-out.
The diner's name truly does suit the place as I remember being welcomed by a long line of people the first time I entered the diner.
As a matter of fact, there has been a long line of people every time I've been to Goody Goody.
Goody Goody Diner, which has been in St. Louis since 1948, serves mainly breakfast foods but also serves a variety of burgers, sandwiches and dinner entrees.
It started while I was seated. The greeter was incredible, and not because of how nice he was, but because of his creativity.
The first time I visited Goody Goody with my granny, when it was time to be seated, the greeter recited a biblical poem he seemed to create on the spot.
He didn't read from a script.
He also recited an entirely different biblical poem my second time there.
Out of all the restaurants I've been to, I've never been greeted in that manner.
While excellent hospitality from Goody Goody was a plus, the food is always the make-or-break factor to me.
Fortunately, the food was magnificent. Their chicken and waffles were phenomenal, so good that I eat them every time I go there. Sometimes, I switch the waffle for buttermilk pancakes.
I was shocked when I found out they would allow me to do this for the same price even though I'd be getting more with the pancakes.
The diner had more of an old-fashioned look to it, and I could tell that it had a long history in St. Louis.
While I prefer modern restaurants over old-fashion, this would definitely not stop me from going back.