As students returned to Missouri Baptist University this fall, they arrived with plenty to do, from sports practices to disc golf to Chapel and even a visit with the Stanley Cup. Today's photo gallery, by MBU Timeline photojournalists, captures many of the sights around campus and around St. Louis.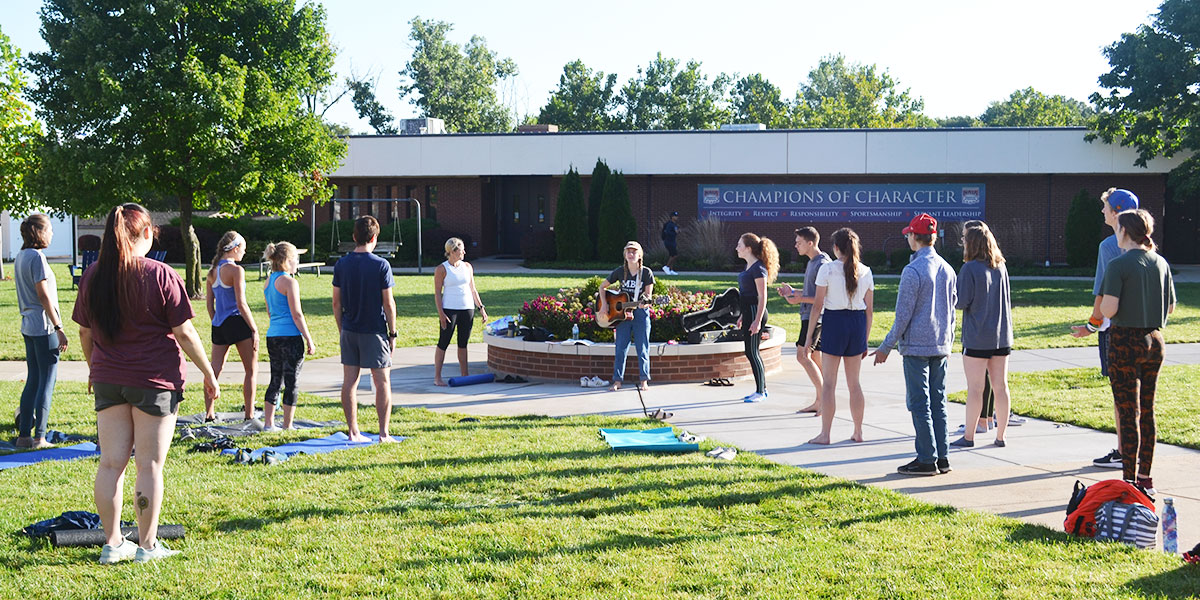 Photo by Madelyn Shotton
Guitarist Katelynn Freese leads students in worship after completing a recent hour-long Sunrise Stretch class on the Quad. Students woke up early for the class, which met outside that morning, to take advantage of cool morning temperatures.