Krispy Kreme On A Monday
Student Activities surprised students with free Krispy Kreme donuts on a rainy Monday morning earlier this semester. Awakened by the morning thunderstorms, a donut and juice on students' way to class was the perfect turn-a-round for the gloomy morning.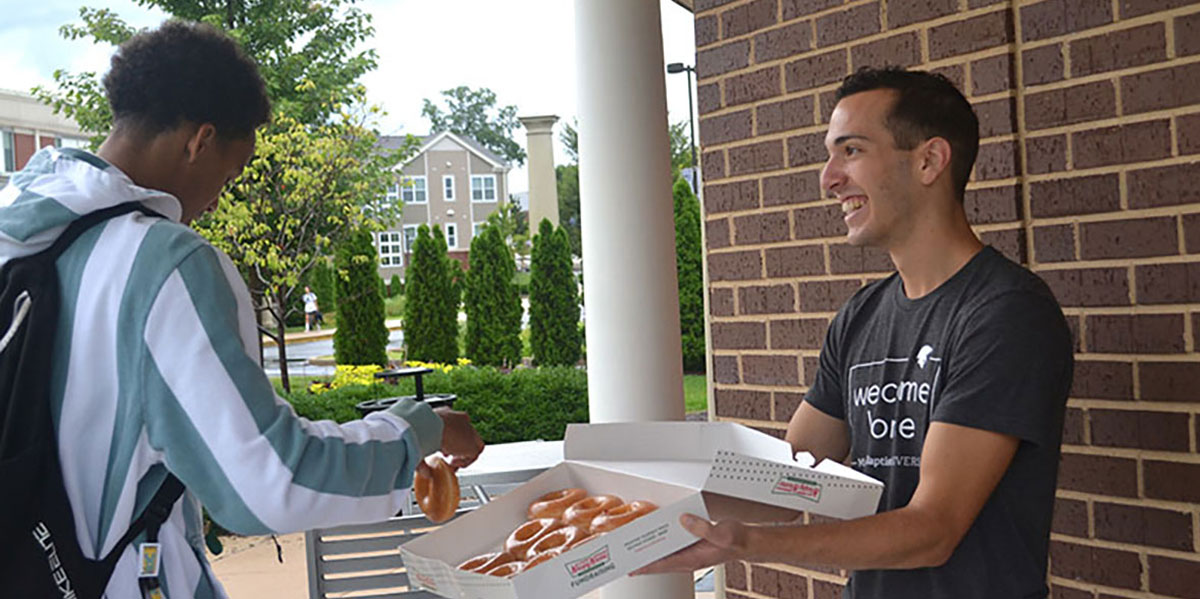 Photo by Madelyn Shotton
Joey Link, student activities coordinator, hands out a donut with a smiling face to a student.  Twelve dozen Krispy Kreme donuts were given out a Monday morning earlier this semester.
Tags: Carissa Steele, James Greco, Joey Link, Krispy Kreme, Madelyn Shotton, Madison Bond, MBU, MBU Timeline, media, Missouri Baptist University, Monday, rain, Smile, thunderstorm

Madelyn Shotton
Madelyn Shotton is a staff journalist and news anchor for MBU Timeline. Majoring in journalism and minoring in broadcast media, Shotton is also on the Spartan Line Dance Team. In addition, she works in Student Activities and is a student ambassador for Admissions. Shotton hopes to pursue a career in broadcast or professional events.