Missouri Baptist University's annual International Festival in the Mabee Great Hall offered students the opportunity to experience elements from cultures around the world and featured display tables, choirs and dancers to recognize the wonderful diversity in God's creation.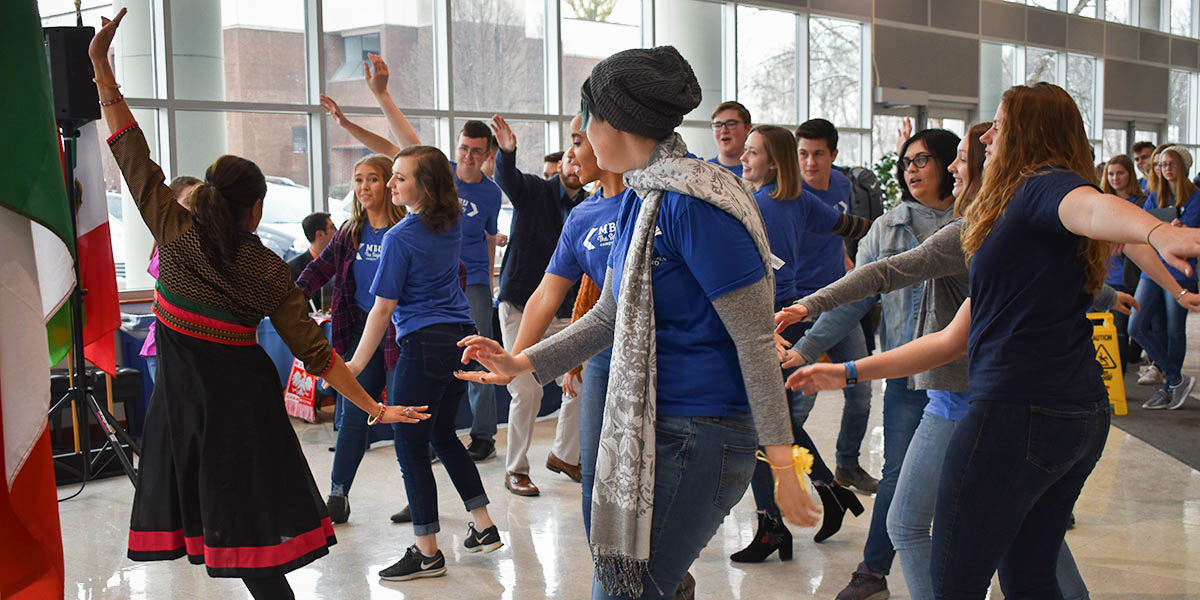 Photo by Stacy Rohan
Students join in learning the moves to a traditional Indian dance, led by Dances of India. The annual International Festival took place in the Great Hall on Jan. 31, where students and staff enjoyed a cultural variety of food, information and entertainment.

Photo by Cam Cosey
Missouri Baptist University's International Festival always fills the Mabee Great Hall with sights, sounds and smells from nations around the world. Immediately following chapel, the event featured Chorale, food, display tables, dancers and drew dozens of students.