A revamped England National Team is ready to make an impact at Euro 2016 in France.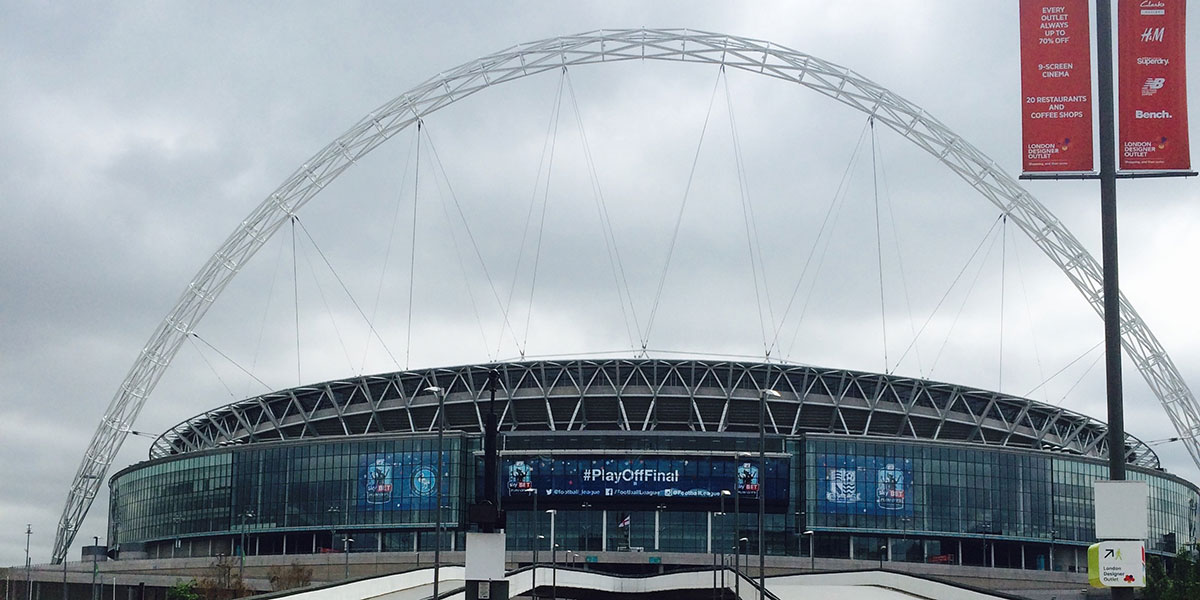 Photo by John Hough
__________________________________________________
Following the 2014 FIFA World Cup, many people disregarded the England National Football Team, Three Lions, as a team that is no longer a soccer powerhouse, and those detractors had their reasons.
The English finished bottom of their group and won no games, which was their worst showing in World Cup history.
Steven Gerrard, Frank Lampard and Ashley Cole retired, which signaled the end of an era as each player eclipsed over 100 caps, or appearances, for the national team.
England has only won a single major tournament, the 1966 World Cup, and hasn't come close to winning one since Euro 1996.
Incidentally in each of those tournaments, England was the host, and you could argue made it easier than normal to win because of the home support.
Doubters say that England is relying on mostly young and inexperienced players, who are not ready for the big-time pressure playing for their country.
The English Premier League is dwindling with English players and is generally dominated by foreigners.
Euro 2016 in France is just over two months away and despite all those nagging facts, England actually is in pretty good shape at the moment.
Since that disastrous World Cup, England topped their European Qualifying group with a perfect record (10-0-0), saw their FIFA ranking go up from 19 to ninth, and placed in Pot A with the best teams from qualifying.
There is much debate on the justification of the FIFA rankings and they're difficult to understand.
The strength of England is their strikers and wingers, particularly Jamie Vardy and Harry Kane, who lead the Premier League in goals with 19 and 16, respectively.
England captain Wayne Rooney is the all-time leading goal scorer for England and will lead the Three Lions, despite the fact that he may not start because of his decline in form.
However, he has played better for England than for his own club, Manchester United, for the past three years and is on very good terms with the manager Roy Hodgson.
Raheem Sterling and Theo Walcott have elite pace and dribbling skills that will cause every team problems and matchup nightmares.
Daniel Sturridge and Danny Welbeck could be key reserves if they're available as both are injury prone, but when healthy they're skilled finishers with pace and size.
On Dec. 11, 2015, England was drawn into Group B along with Russia, Wales and Slovakia.
Without a doubt, the most talked-about match will be England vs. Wales because both teams are British and border each other.
England's first game is June 11 at the magnificent Stade de Velodrome in Marseille, located on the southern coast of France.
Traditionally, the English have started out poorly in major tournaments. The last time they opened up a tournament with a win was in the 2006 FIFA World Cup against Paraguay.
However, the English will be favored to beat the Russians with their skills at keeping possession and superior team pace.
Russia is a physical team, but lacks skillful midfielders and any real speed with its defenders, which plays into England's strengths.
Wales will probably cause the most problems for England because they boast Gareth Bale, who many consider to be one of the top five best players in the world, and Aaron Ramsey, a skillful midfielder.
Besides those two, Wales is an organized team, but lacks any other creative players and relies on defending to set up Bale for counter-attacks.
England will wrap up group play with Slovakia, who is similar to Russia, but which boasts a skillful attacker in Marek Hamšík.
Even though the English are tabbed as a team that won't get far in the Euros, they're still expected to get something out of the group.
But they have the capability to do more than that. England should be strongly favored to top the group and possibly win every game.
Going forward they could definitely make it to the quarterfinals or semifinals, if they have a good run of form.
England will field a young but very bright group of players who will be hungry for success and to prove that England is still a soccer power with much more in store for the future.