As COVID-19 spread across the world, it brought lasting economic effects with it. The restaurant industry has been severely affected by the pandemic, and as many eateries struggle to stay afloat, many have closed, and many may never come back.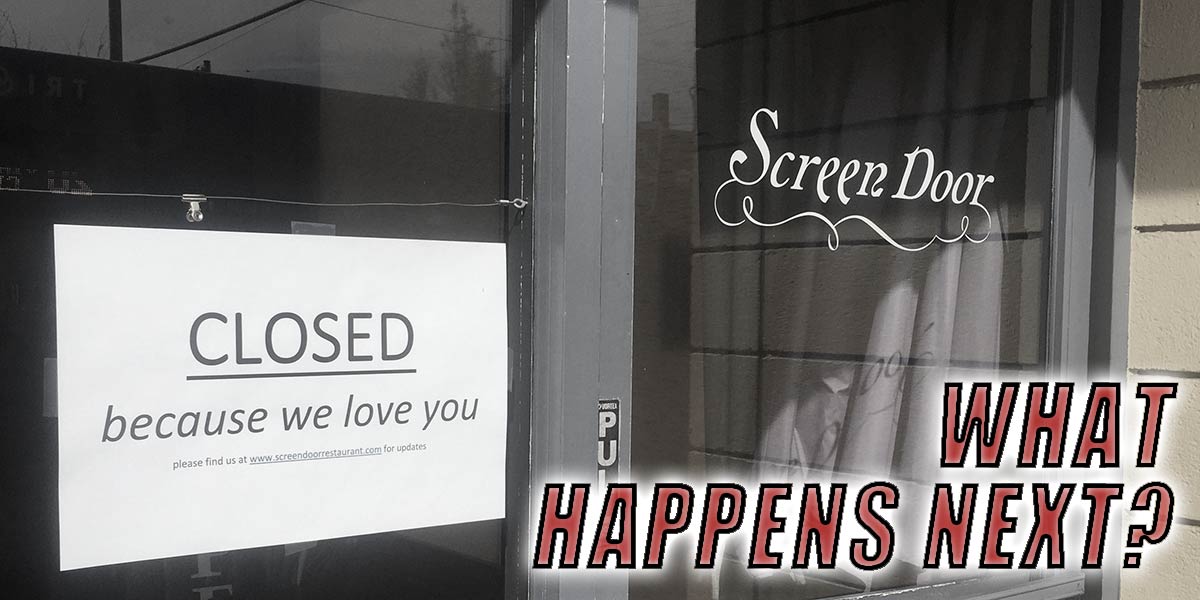 This story is part of an ongoing series of stories and analyses produced by MBU Timeline staff members, focusing on several aspects of what the COVID-19 pandemic will have changed long after it has passed. Our writers try to answer a question you may have asked yourself: What happens next?     Copyright-free image from Google — Graphic by Dylan White
__________________________________________________
As the COVID-19 global pandemic has crippled the world's economies, with some of the hardest-hit victims coming in the restaurant industry, St. Louis restaurants are not immune, as more than 150 restaurants have shuttered their doors, including
some local and chain restaurants that will never be reopening
. 
In fact, the National Restaurant Association estimates 3 million employees have lost their jobs. These workers are suffering one of the toughest blows in the workforce, as many establishments have had to make severe changes.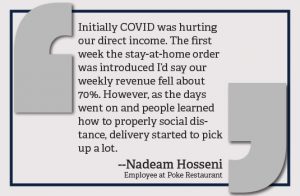 Since the stay-at-home order was officially released April 3, and has fluctuated to various degrees since then, both local restaurants and chains alike have been affected in various ways. 
With no way of relying on consistent income, each restaurant is handling this situation differently. Being unsure of what the future holds has forced many restaurant owners to take desperate steps.
The Post, a popular bar and grill off Olive Boulevard, has taken drastic measures to ensure the safety of their workers.
"We're temporarily suspending operations," owner Adrian Glass said back in May. "In the meantime, we're encouraging our workers to stay safe as well as introducing new food to our menu."
This sentiment has been echoed by nearly every restaurant owner in the city, county and surrounding townships. Here is list of restaurants that have closed or remain closed as of July 29, while other restaurants are still offering takeouts.
Another popular bar and grill, Bar Louie, is one of those offering takeout orders. "The stay-at-home order is what really hurt us. But we've adapted by offering curbside pickup options. Order online, stay in your car and we'll deliver it to you," said Mike Vipano, a manager. 
However, with a decrease in customers, a loss of revenue is inevitable, forcing some businesses to make staff cuts. 
"Unfortunately we've had to lay off all of our hourly employees, but it's our intention to bring them back when things pick up again," Vipano said. 
Luckily, some restaurants have been able to avoid laying off workers. "We closed the inside dining area to the public the last week of March. Fortunately, we've had no layoffs, as we've been some of the lucky ones. We've kept all of our staff on board," said Nadeam Hosseni, an employee at Poke, a restaurant serving the traditional Hawaiian dish "poke," a fish and rice bowl.
Hosseni said their business was significantly hurt at first, but recently he has seen business pick up again. 
"Initially COVID was hurting our direct income. The first week the stay-at-home order was introduced I'd say our weekly revenue fell about 70%. However, as the days went on and people learned how to properly social distance, delivery started to pick up a lot," Hosseni said.
With Poke strictly offering carryout options, Hosseni attributes the sales growth to mobile delivery apps. 
"We've seen a huge increase in Postmate and Grubhub orders. Business has slowly been going back up, we're nowhere near where we were before the outbreak, but I'd say we're sitting at about a 40% decrease from our average week. We're just thankful we didn't have to lay anybody off. A lot of businesses have it worse right now," said Hosseni. 
With so many unknowns lingering around the virus, it is yet to be seen how the restaurant industry will recover from the COVID-19 pandemic. For a majority of restaurants their main cash flow is now strictly take-out orders. It's hard to say what the restaurant industry will look like months from now, but one can only hope for the best.