Missouri Baptist University and Christian Brothers College High School have the same goals when it comes to educating students in a Christian environment, and they also share a football field and parking lot, among other facilities.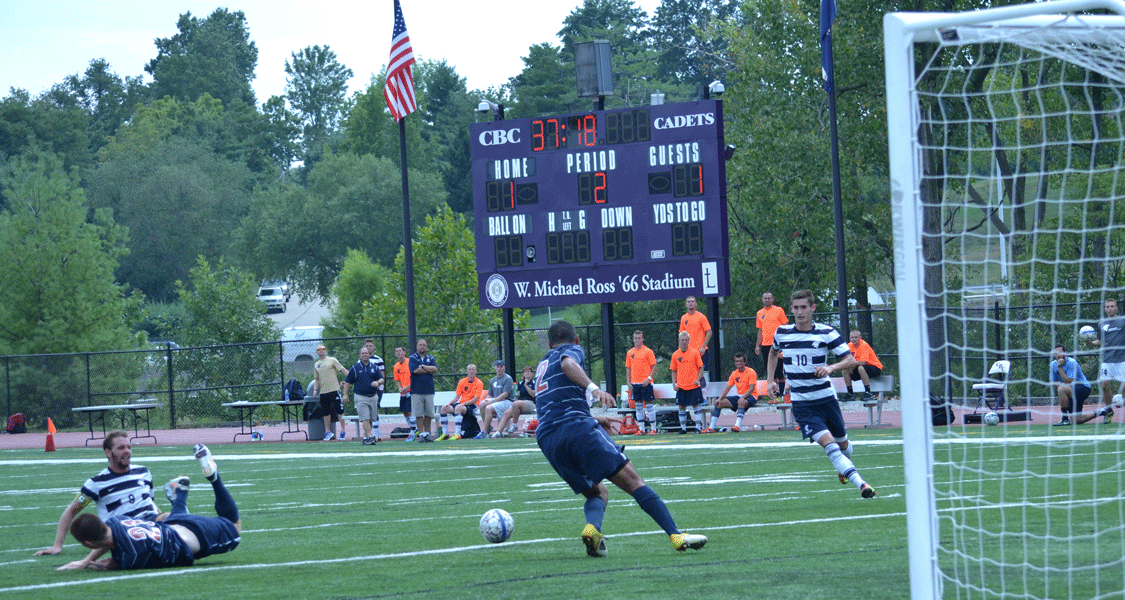 By Dave Long
Lying in West County, St. Louis, are two schools sharing the same back yard and working together to better their institutions for future success.
The relationship between Missouri Baptist University and Christian Brothers College High School is one focused on the student athletes.
"We feel it's important to continue to be good neighbors and develop our relationship in a way that best serves both schools well into the future," said Patrick Walsh, CBC's director of communications.
After MBU first offered its parking lots for CBC football overflow parking in 2008, a relationship was born.
Five years ago, coaches from both CBC and MBU met collaboratively to discuss ways to share athletic fields because of the lack of athletic facility room, resulting in a seven-year contract.
Since 2008, the two schools have shared athletic facilities such as MBU's baseball field and CBC's football field.
Now MBU uses multiple facilities of CBC's such as: Cadet Park (soccer field), tennis courts and the track around the football field. In return, CBC was given rights to MBU's parking lots for overflow parking when holding large events.
The new football team coming to MBU in 2014 will play a vital role in furthering the partnership between the two schools.
"We share a contractual relationship that allows for a number of official university activities to be conducted at CBC athletic facilities," Walsh said.
MBU and CBC share a mutual relationship that allows them both to advance their athletics toward reaching their full potential.
"We work hard to help each other with whatever we can. Over the years it has evolved into a great working relationship," said Dr. Tom Smith, Missouri Baptist University athletic director.
The relationship between the schools is more than business, it's personal.
In high school Smith, from Parkway West High School, wrestled CBC's athletic director, Dr. Arthur "Rocky" Streb, from River View High School, and they are still close today.
Streb and Smith's familiarity with each other allows for a working relationship.
"There is so much advantage to helping each other for two schools with the same mission," Smith said.
MBU and CBC are both thinking along the same lines in terms of what they can do to benefit each other as neighbors.