Haley Grueber shares what she is looking forward to this summer and how God is making it possible.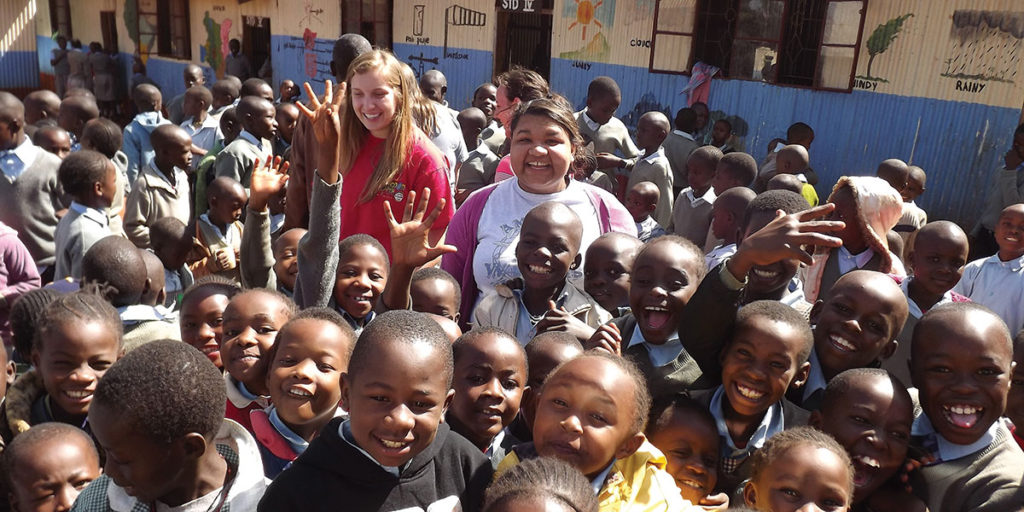 __________________________________________________
Haley Grueber, Missouri Baptist University sophomore exercise science major, will be taking the trip of a lifetime this summer when she visits Kenya for the second time.
Grueber traveled with her church's small group, Servant Life, to Kenya in 2013 where there is a ministry called Mattaw Ministry.
Mattaw raises orphans in rural areas in Kenya.
Children who are orphans, homeless or without parental figures are adopted into a village where they are raised in a Godly environment.
Mattaw Ministry differentiates from other ministries in one major aspect.
When the children treated in the ministry turn 18, money within the ministry is spent for their future.
Afterward, Mattaw provides its adults with college, trade school or farm land. The ministry is useful even after graduation.
"That way they can use it all throughout life," said Grueber.
Grueber spent summer in Kenya sharing the Lord's word and visiting public schools.
Mattaw collected clothes and other donations for the schools, and the 2014 ministry members will learn construction for the village compound this summer.
Construction is not the only gain from last year, but numbers of participants increase too.
"Last year we only had eight people and now this year there is 15-to-20 people," said Grueber. "But it's really neat because the missionaries that started ministry, they were only 24 or 25 when they started, but they're 30 and it has grown tremendously."
Grueber knows that a trip like this costs an excessive amount, but she was confident that God would provide.
"I think that's just really where your faith comes in," said Grueber. "If that's what God wants for you, then he'll provide the means for you to get you there. But of course, you have to put the work into it."
And in fact, God did provide and Grueber was given the funds for her trip to Kenya.
Pia Hurt, a lady from her church, started a 5K run called N.I.C.K, named after her deceased father, Nick.
Hurt will give all the proceeds to Grueber for the trip of a lifetime.