College students are always looking for new study spots so I took it upon myself to tour coffee shops in the St. Louis area and determine where MBU students can find their focus as well as a good cup of Joe.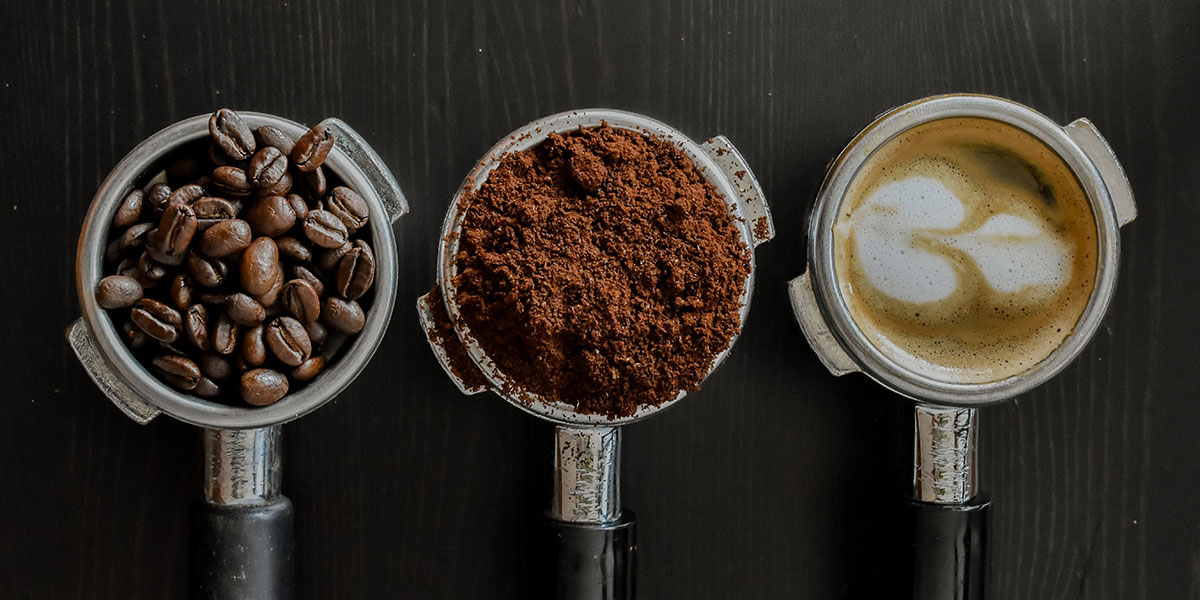 Lattes are made from very finely ground espresso beans, which are then placed in a portafilter (pictured). Hot water seeps through the grounds to pull the shots, which become the base of the latte. Steamed milk is added and poured to form latte art. This photo was for marketing and promoting purposes for the coffee shop La Cosecha Coffee Roasters. Photo by Anna Jeschke
__________________________________________________
Steam from the hot coffee flows through the air and the sound of running water, grinding coffee beans and pouring espresso echoes through the room.
These are the sounds of a college student's favorite study spot: a coffee shop.
Coffee is a college student's best friend and practically a necessity for long study sessions.
My friend Madison Coumerilh and I took it upon ourselves to discover the best coffee shops in the St. Louis area to help out students of Missouri Baptist University, especially as final exams are just around the corner.
We are currently venturing to a new coffee shop every week, and to help us do this we made a coffee tour list consisting of 36 coffee bars in the St. Louis area.      
So far we have been to 12 out of the 36, including Pipers Tea & Coffee, Kayaks by Kaldi's, Teleo, Coma Coffee and La Cosecha Coffee Roasters. 
There are multiple components that make a coffee shop the ultimate study spot: the location, atmosphere, aesthetics and quality of coffee.
The best coffee shop atmosphere for college students is a lively space that's not too crowded, has lots of windows and exceptional background music.
Aesthetics come down to the colors, lighting, setup of tables and decor, the cups and more.
On our coffee tour, we aren't just looking for the best tasting coffee but also the coffee shops that have more options and a variety of flavors and drinks.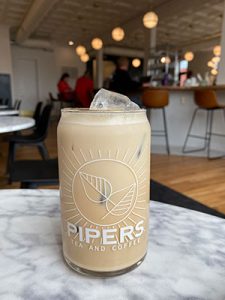 Pipers Tea & Coffee is located off of S. Kingshighway Boulevard about 25 minutes from MBU's main campus.
The interior is beautiful. Wood panels make up the floor while white walls and big floor-to-ceiling windows line the space.
The ceiling is carved in an intricate design and watches over the U-shaped layout with the bar in the middle giving multiple seating options.
One side is made up of comfortable couches while the other is lined with booths, tables and chairs.
The coffee at Pipers is exceptional. We gave it a 10/10 because not only was the flavor perfect but they had some fun drinks on the menu such as strawberry matcha.
The sweet barista contributed to our overall experience and talked to us as if we were friends.
As a study spot, this location has a few large tables for ultimate studying as well as free Wi-Fi, and they are open 7 a.m. to 7 p.m.
My one complaint would be the volume of the music while trying to work or do homework, but if you are simply wanting a hang-out spot I highly recommend.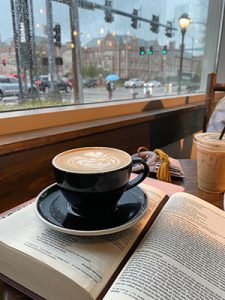 Kayak's by Kaldi's makes a great rainy day coffee shop. It is located caddy-corner to Washington University off of N. Skinker Boulevard, an estimated 30-minute drive from MBU's main campus.
This is the perfect study spot for outdoors lovers. Colorful kayaks hang from walls and ceiling and wooden columns crawl from the floor up, making the room feel like a forest.
There are plenty of wooden tables and chairs all in their own cozy cove. 
This is the best coffee shop for people watching because all the city folk and Wash U students are busily rushing from place to place.
The coffee is decent, we scored it a 7/10, but its presentation made up for its taste – the latte art is beautiful.
All the tables have plenty of book spreading space and free Wi-Fi is available. 
If my opinion is not enough to convince you Kayak's makes a good study spot, ask the herd of Washington University students that fill the coffee shop with their laptops and focused study faces.
The one downfall is that while opening at 7 a.m., Kayak's closes early at 3 p.m.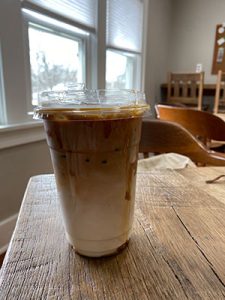 Teleo is a cute coffee shop in a Kirkwood house off of W. Monroe Avenue, only 20 minutes from MBU's main campus.
The atmosphere is cozy and homey but the seating is limited. The small house includes both a noisy high-energy space (downstairs) and a quiet and comfortable area (upstairs). 
One of the walls is blue and covered in plants on small wooden shelves with their catchphrase "love your neighbor" written in between.
The coffee is a disappointing 4/10, but I do believe it depends on what you order. It is served in cute glasses, however.
Teleo is a much better hang-out spot than a study spot as the few tables inside are small.
However, there is free Wi-Fi and they are open 6 a.m. to 6 p.m.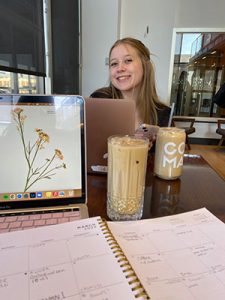 Coma Coffee is just a 15-minute drive from MBU's main campus, located off of S. Brentwood Boulevard at the bottom of a tall business building.
The natural lighting gives this coffee shop a clean and open atmosphere.
There are multiple levels giving lots of variety in seating and study spaces, which is good for when it is busy.
To enter you walk through a revolving door (that part is fun) into the towering building and turn right to approach the bustling coffee shop. 
The bar runs along the middle of the first floor and chairs and tables surround it both inside outside, downstairs and upstairs. 
Coma is a very busy work spot, probably because it is located in a business building, but it makes a good study spot as well with free Wi-Fi, decently sized tables for paper spreading and hours that reach from 7 a.m. to 7 p.m.
A downside to Coma would actually be its business because I have had difficulty finding a table on several of my visits.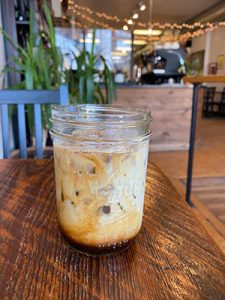 La Cosecha Coffee Roasters is in Maplewood, about 20 minutes from the MBU main campus off Manchester Road.
They share a location with Great Harvest Bread Co., so seating is limited.
You walk in and immediately smell bread and coffee wrapped up in one harmonious scent while you're greeted by kind and smiling faces.
They roast their own coffee so the flavor and quality are exceptional, plus they have fun and unique seasonal drinks. 
I may be biased because this is my dad's coffee shop, where I work and practically grew up, so I'll leave you with this – the coffee's really good.
While the tables are small, and the hours, 7 a.m. to 4 p.m., are more limited than others, the free Wi-Fi and welcoming atmosphere encourage students to stay and study.
Overall, I've found both pros and cons in each of these five coffee shops.
However, I can conclude that while Coma is closest to MBU and La Cosecha has the best coffee, the atmosphere of Kayak's is the best for studying as a college student.