Concerts have been canceled and artists who live for the stage find themselves unable to perform for those who had already bought tickets to their shows as the coronavirus pandemic forced the cessation of live performances. However, musicians are finding live stream concerts on social media to be a way to connect and provide entertainment for their fans.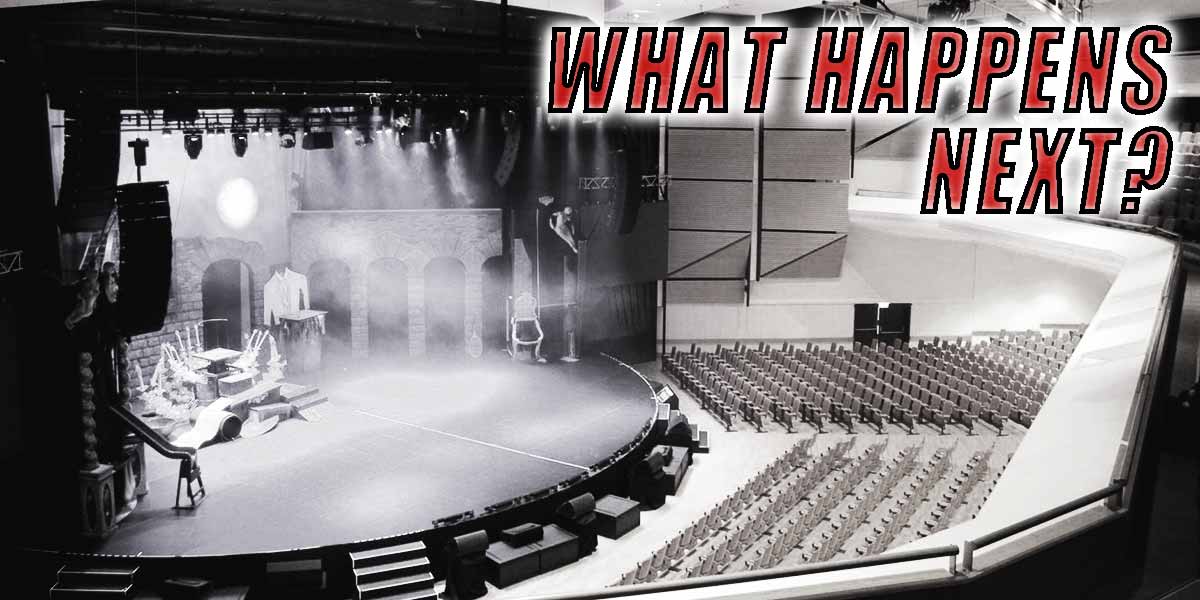 This story is part of an ongoing series of stories and analyses produced by MBU Timeline staff members, focusing on several aspects of what the COVID-19 pandemic will have changed long after it has passed. Our writers try to answer a question you may have asked yourself: What happens next?     Copyright-free image from Google — Graphic by Dylan White
__________________________________________________
As the COVID-19 pandemic has caused the world to partake in social distancing, the music world has gone online to bring the concert to your own home. 
Whatever genre you like, big and small name artists are on Facebook Live, YouTube, Instagram Live and more social media sites to offer a live look into their homes, backyards or empty stages to satisfy your hunger for live performances.
DJ D-Nice held a #ClubQuarantine concert where he performed a set for over 6,000 people. This was only the beginning as he went the rest of the week streaming to over 100,000 people on Instagram, including Drake, P-Diddy and Michelle Obama. 
"Sometimes all it takes is to lift someone's spirit and there's a beautiful thing to experience," DJ D-Nice said in a Zoom interview with "ET." 
Famous composer Andrew Lloyd Webber took to Twitter and playfully challenged fellow musician and creator of the Broadway hit "Hamilton" Lin-Manuel Miranda to a sing-off. 
Webber played "All I Ask of You" from "Phantom of the Opera," and Miranda performed, in his pajamas, "Everything's Alright" from Webber's "Jesus Christ Superstar."
For those country fans out there, the legend of the '90s, Garth Brooks, sang songs requested by his followers for an hour with his wife, Trisha Yearwood, on Facebook Live, taking the audience back to the good ol' days of Garth Brooks. 
Artists aren't just performing for themselves or their fans, many of them are doing this for charities and businesses affected by the economic shutdown. 
Alicia Keys performed on Verizon's "Pay It Forward Live" via Twitter, giving back to small business owners. She even FaceTimed with some small business owners in her local community and took their requests. 
She performed in her home on her piano some of her most popular songs for over 45 minutes with amazing quality.
John Legend, accompanied by his wife Chrissy Tiegen, performed for over 50 minutes as a part of the #TogetherAtHome concert series. Legend sang requested songs and was very involved in the chat while Tiegen was sitting on his piano and scrolling through social media. 
He announced the show after hearing Coldplay frontman Chris Martin perform a live at-home concert. 
Legend announced the concert via Twitter.
"My friend Chris Martin did a lovely little concert from home today. I'll be doing one tomorrow at 1 p.m. Pacific time. See you soon. We'll try to get through this together! #TogetherAtHome."
His wife Tiegen also commented on the live stream.
"I'll be there!! because I literally have no choice."
Click on the video above to watch Alicia Keys' performance of her hit song "Underdog" on the iHeart Living Room Concert for America.
________________________________________________________________________________
These live stream concerts seemingly give those stuck at home the opportunity to see the biggest names in entertainment for free and in the comfort of their home. And one beauty of streaming is that if you miss it live, you can find it later.
If there are any artists you wish to see, big or small, most touring bands and musicians alike have done one or multiple livestream shows. 
Even when it isn't livestreamed, artists are hard at work, covering their own songs with bandmates and friends in the industry from separate homes. 
Machine Gun Kelly (MGK) teamed up with Blink-182's drummer Travis Barker to cover Paramore's "Misery Business." The video has just under 10 million views since its release on YouTube March 26. 
It features fast cuts and camera shifts from MGK to Barker and other bandmates who are performing in different rooms of their own homes. The fast-paced video resembles a low budget music video that has been a perfect representation of what it's like being an artist with no audience to perform to.
In a column by John Gerdy of the Lancaster Online Paper, he spoke of the importance music plays in our mental health due to the depression caused by the coronavirus. 
"Our emotional and mental well-being literally depend on this sense of human connectedness. That being the case, now more than ever we must harness and leverage the power and potential of music."
With whatever free time you have, look for your favorite artists' live stream and enjoy great music and sometimes even the backstories to the songs you love. 
If nothing else, it is quite entertaining to see icons singing in their lounge clothes with their pets and kids roaming the background, a rare invitation into the home of those we look to most in times of need.