The album "?", by Xxxtentacion had a significant impact on teens across the United States, including me, because of the intriguing songs that worked together to make this a meaningful track-list. There is no better soundtrack to improve your mindset throughout a difficult summer.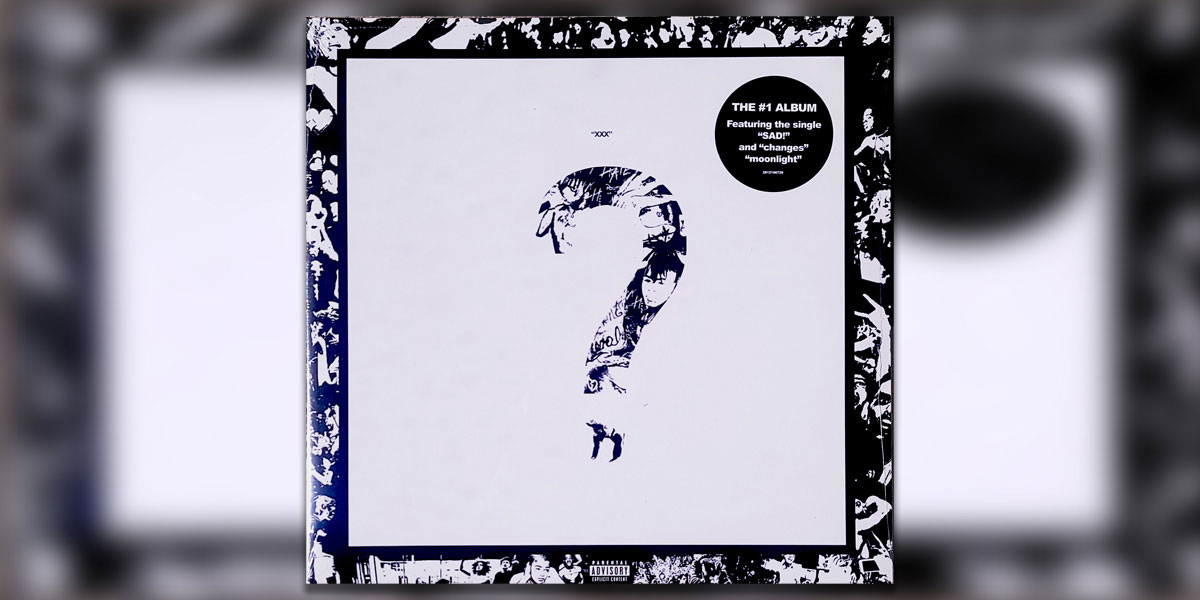 _______________________________________________
During a very hot 2018 summer in Williamsburg, Virginia, the salty humidity from the ocean filled the air as I embarked on a perplexing journey to find myself. Fresh out of high school, I had zero direction in life, walking a stray path looking to find a destination. During my search I would take a year off school to work, where I obtained a job as a golf cart attendant for a well-known local golf course in the area, where I worked long hours that did not pay well. 
I longed for the stillness of mental clarity. But with the overwhelming pressure of life circling me like a vulture eager to feed, I would resort to my ultimate backboard, music, to ground me. 
A particular artist at the time, Xxxtentacion, who was an up-and-coming artist from Plantation, Florida, was slowly blowing up from the underground Soundcloud scene at the time. 
Xxxtentacion's music, though at times sounding dark, harsh and very vulgar, and other times smooth, steady and melodic, was actually therapeutic for me at the time.
Struggling with my own identity and sense of direction, I found comfort in his ability to make the listener feel included in his own issues through his music. As a lost teenager without emotional security, it was the perfect storm to be influenced, and in my case it was a specific artist.
His music struck a chord with me and my state at the time, and in a way I had not experienced before. 
Slowly I would learn to feel as if I wasn't alone in my issues. I used his songs to cope with whatever problems I had been facing at the time, as it allowed me an alternative way to suppress the mental gymnastics that were trying to overcome my wellbeing from day to day.  
His album "?", which was released in 2018, is a classic that encompasses a diverse range of emotions within an eight-song tracklist. You gradually sink into the abyss and drown in the artistic embodiment of the artist that is so soothing to the ears as you listen to songs like "Alone, part 3." 
His raw vocals enable you to hear the sadness in his voice and gain a better sense of the emotions he was experiencing while he recorded this song. You can clearly hear how distressed he was. His voice, the gentle guitar, and peaceful melody of the piano draw you in, giving you an overwhelming sensation that your own inner conflicts are heard, and that you and the artist are part of the same experience.
By far the song that stands out to me the most has to be, "Before I Close My Eyes." This song makes me feel that no matter what is taking control of me, I can break free from the world and seclude myself in sound. This song, hands down, has made a huge impact on my life, and I feel as if I'm floating in the ocean, slowly drifting away under a starry calm night.
I remember playing this song in my car late at night on an empty Virginia back road, feeling the cool air hit my hand as I hung it out of the window. Isolated from the rest of the world, I drifted away into a different reality. Although the song is very brief, at only one minute and forty seconds, the peaceful melody has lived in my head for years. 
Feel-good songs like "Moonlight" and "SAD!" give the listener a completely different and unique listening experience, enabling the listener to access positive emotions. I'm truly captivated by the catchy chorus and incredibly appealing tempo. Although the lyrics are still very sad, it can be easy to overlook them due to the captivating experience you get when listening to these melodies.
"Floor 555" offers a gritty listening experience reinforced by loud, aggressive lyrics and bass-boosting percussion. Xxxtentacion's passion and rage during the recording of this song are both clearly apparent. At times this really resonates with me as I feel like the majority of my emotions are pent up ready to explode like the in-your-face theme of this particular song. 
In this album, he is simply sharing his experiences and perception of his reality by using his platform as a form of therapy through a variety of musical styles and genres. 
He does a remarkable job introducing new sounds and defying the stereotype of rules an album often sticks to. Rather than confining it to a single sound, he instead impacts every song uniquely by utilizing his many emotional inspirations.
There are moments when I wish I could go back in time and listen to this album for the first time. Being able to relive how I felt while traveling down the track list, uncovering all the mysteries that come with discovering a new song. But although it has been about five long years since then, Xxxtentacion's music still lives with me and gives me an alternative outlet. 
His music has had a lasting impact on me and my life since it still ignites the same emotions it did years ago. It truly has had a lasting influence on me and my life. 
This album genuinely gave me an out-of-body experience and influenced me profoundly, and the way I now carry my bottled-up emotions, opening an avenue to confide in.
"?" will be an album that I hold on till the end of time and cherish forever.