When one hears talk of Brandon Lake, most will recognize the name. He is known for his powerful songs, as well as collaborating with other popular groups. However, not many people give him credit for his deviation from his typical genre during his 10th wedding anniversary in 2021, which ended up being a truly touching gift, not just to his wife, but to listeners everywhere.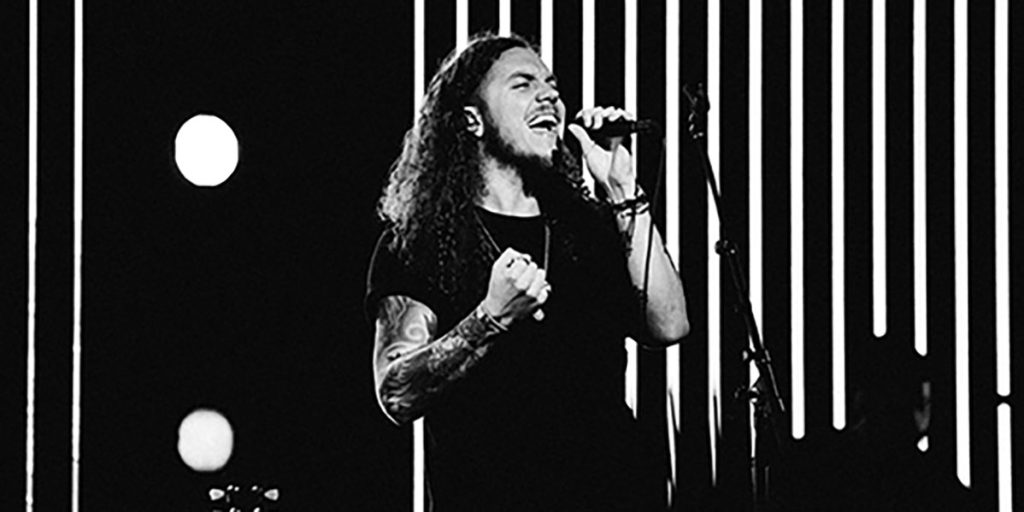 __________________________________________________
Known for his amazing vocals on songs such as "Gratitude" and
"Graves Into Gardens," Brandon Lake has no doubt taken the contemporary Christian music world by storm.
However, not many people are talking about one EP he released in 2021 which not only features his consistently beautiful vocals, but also some stunningly expressive lyrics. 
This EP, however, is not dedicated to Jesus, but his second love, his wife Brittany.
Lake released the EP "Almond Eyes" in February of 2021 as a surprise for their 10th anniversary, according to thechristianbeat.org.
Talk about a personalized message.
As many enjoy Lake's messages to the Christian crowd, I wanted to hear what he had to say about earthly love, which as we know, is extremely different.
"Almond Eyes," the first song,  speaks to not only his love for Brittany (and her almond eyes), but also their two boys, singing of his wish that time with them could slow down.
They have since welcomed a third baby boy, Banner Brave Lake, in August of 2022, according to jubileecast.com, which only adds to the reference of the quick pace at which life courses.
The second song of the five is "You Think I'd Learn," a tribute to the constant mistakes he has made in their now 11 years of marriage, as well as her patience with him.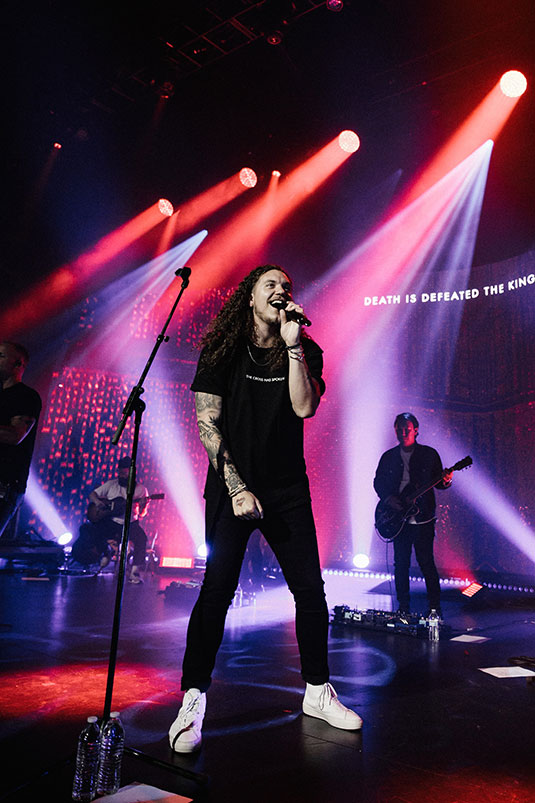 This song is not only beautiful, but also strikes me as humorous, as this famous Christian performer is admitting he does typical guy things such as leave laundry on the floor.
"Loving Rich" speaks to the Lakes' humble beginnings and the contentment they shared in simply being in each others' presence.
He beautifully paints a vivid picture of what their life was like in those early days — buying thrifted apartment decorations, wearing hand-me-downs, and wishing they could afford fancy vacations.
While the song may prompt pity for their early days, Lake explains he does not regret them at all and the whole point to the song is that sometimes the best memories are those money cannot buy.
Lake sings in the chorus, "'Cause loving was easy, living poor, making memories that money just can't afford. And to some it may seem foolish, but to us it's common sense. Maybe living poor makes loving rich." 
The first episode of the Lake Family's vlog channel, Lake Life. The episode shows the Lakes as they run errands and spend quality time together amidst the constant change of life as a touring artist. Video courtesy of Brandon Lake
The next song, "Set of 2," is one which all those in love can relate to, using the classic "peanut butter to my jelly" comparison with analogies such as king and queen, storm and sea, and salty and sweet.
He delineates that all these things mixed together make his "favorite recipe."
The last song, "Goodnight For Now," looks closer at the Lakes' relationship in the very beginning and how hard it was to say goodbye every time they would part after spending time together.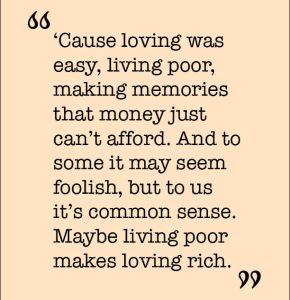 It is a tribute to that intense new love that so many can often relate to, and the music which goes with it sounds like you're quite literally in that big scene in a movie when two people finally reveal their feelings for one another. 
Not only this, but the true intensity he feels for his wife, and obviously has from the beginning, is revealed when he explains that saying goodbye feels like his "heart is bleeding from the inside out."
I only wish it might have been placed before "Loving Rich" on the album, maybe swapped with "Almond Eyes" in order to go in the right timeline. 
With the EP "Almond Eyes," Brandon Lake has shown himself to be not only a Christian vocalist, but also a creative genius with the ability to express true passion, which can be hard to put into words.
It has a song for anyone who is, or hopes to be, in love; all in all, there was not a single song I disliked.
To know it is dedicated to such a personal cause in his life makes it all the more meaningful.