A song that was made our "class song" during our senior year of high school rang much too true at the end of the school year. It brought hope and peace to us in a way that other senior classes wouldn't understand. No one expected our last year of high school to end the way it did, but that Styx song made it all the better.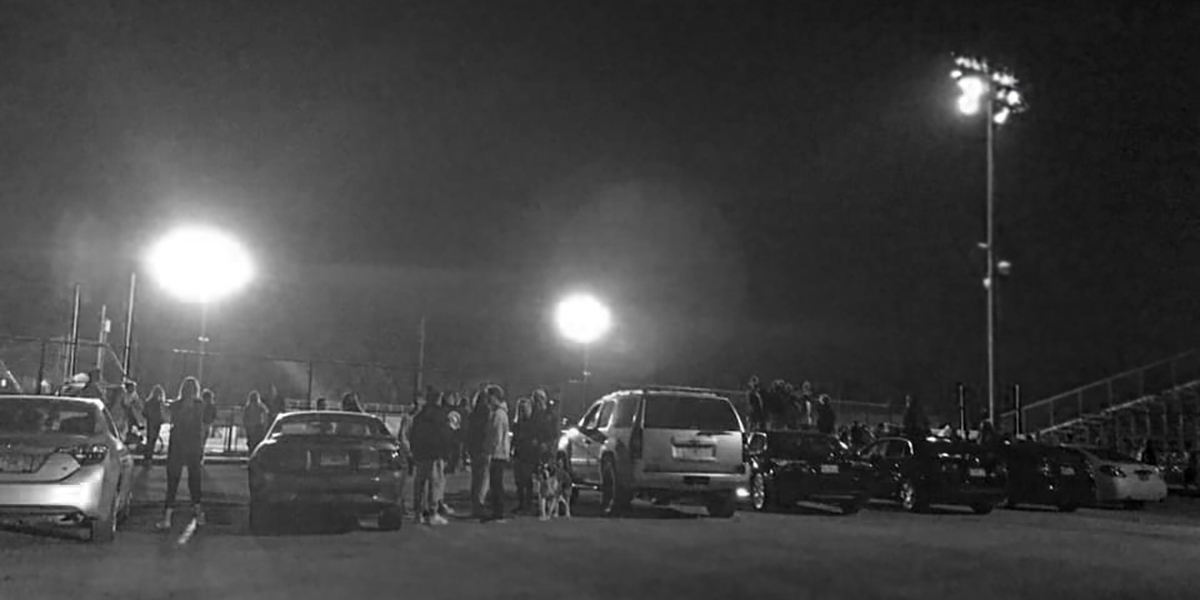 __________________________________________________
It was 2020 and we were all in the midst of the pandemic. 
The song had been my senior class' song for the entire school year, but we weren't aware how true it would ring until the very end of our time together in high school. 
The lyrics even appeared on our graduation announcements that were given to us to send off in February, a month before everything shut down.
It was "The Best of Times" by Styx.
Being a fan of '80s music, it was a familiar song even prior to this. 
If you listen to the song, it's about how everything may seem hopeless, but when we're with each other, the times really aren't that bad.
For us, at least at the time, they did look hopeless. 
When the song was released four decades ago, in 1981, it was originally alluding to the Carter-Reagan election and all the turmoil happening in the United States at that time, along with the narrator finding solace in love.
One of the lyrics after the first chorus mentions a headline during that time which read, "These are the worst of times," and then the band sings, "I do believe it's true." 
The song played when my senior class and I were all in the back parking lot, right next to our high school's football field, on what they called "senior Fridays" or something of the sort. 
"Senior Fridays," as it were, were Fox High School's version of making up for the loss our class suffered due to the pandemic.
This particular Senior Friday replaced our official last day of high school, where we would've had a parade and a class-wide lunch at Arnold Park, which was right down the street from the school. 
Picture a chilly Friday night in early May, a bunch of high schoolers crowded into one parking lot together, the lights on at the football field with the clock counting up to the time 20:20, since that was our grad year. 
The class officers also made a slideshow that we could drop photos in from throughout high school, and the teachers made what could best be described as a tribute video to us.
I dropped a decent amount of pictures into the student-made Google Drive folder, being as obsessed with nostalgia as I always have been.
They genuinely felt sorry for us, so giving us an experience like this went without saying, at least for the students.
It was also a somber experience for a different reason, that being the death of a football alum who graduated the previous year, and who had died only a matter of days before this final Friday of our high school lives. There was a banner dedicated to him that was hanging up against the side of the bleachers closest to Interstate 55.
Though I never had a real interaction with him, the waves of his death crashed all over the community, including with me. 
We all listened to "The Best of Times" in our cars with the windows rolled down while some (not including me) cried their eyes out, whether it be due to this being our last time together before graduation or because of the recent loss the school suffered.
Though this death wasn't the thing most of us were thinking about, the banner made sure to remind us. 
Some people even brought their dogs, since most of us were staying inside our cars.
Others, though it wasn't exactly the wisest decision during social distancing mandates that marked that era, stood out in groups right outside the fences surrounding the track and football field.
I did momentarily step outside to social distance at the same time as hanging out with some of my friends from my cheerleading team who were also graduating that year.
It was a nice reprieve from the chaos that was happening at that time in history.
It was too real to us, especially at this time, since we were under the impression that our graduation would be canceled, as well as prom, and they almost were.
We didn't end up suffering those losses, but we didn't know that at the time. And of course, that prom and graduation were unlike any before or since. The pandemic changed everything for all of us.
So as we all crowded into the back parking lot those couple months of Friday nights, there was that one particular night that would be our last, as it would have been our final day of high school. So there was special meaning and sentimentality on that final Friday night.
School shut down midway through March, so the first time we gathered for "Senior Friday" was in April, I believe, and I had to beg my mom to take me.
The teachers couldn't hold our grades against us, since the online format was confusing for all of us, so what was the point in spending a Friday night doing homework that wouldn't affect us in the long run?
For those unusual and special Friday nights, it was all about being in community and getting through these unprecedented challenges together. The lyrics did ring true because everything did seem bleak, but we were together, which made it, well, the best of times.