Music, technology and people all change as time goes on. Taylor Swift has arguably been one of the most consistent and well-known female American singer-songwriters of her time, with her work spanning multiple genres of music. Currently, Swift's newest album, "Midnights," is listed No. 1 on Billboard for top sales.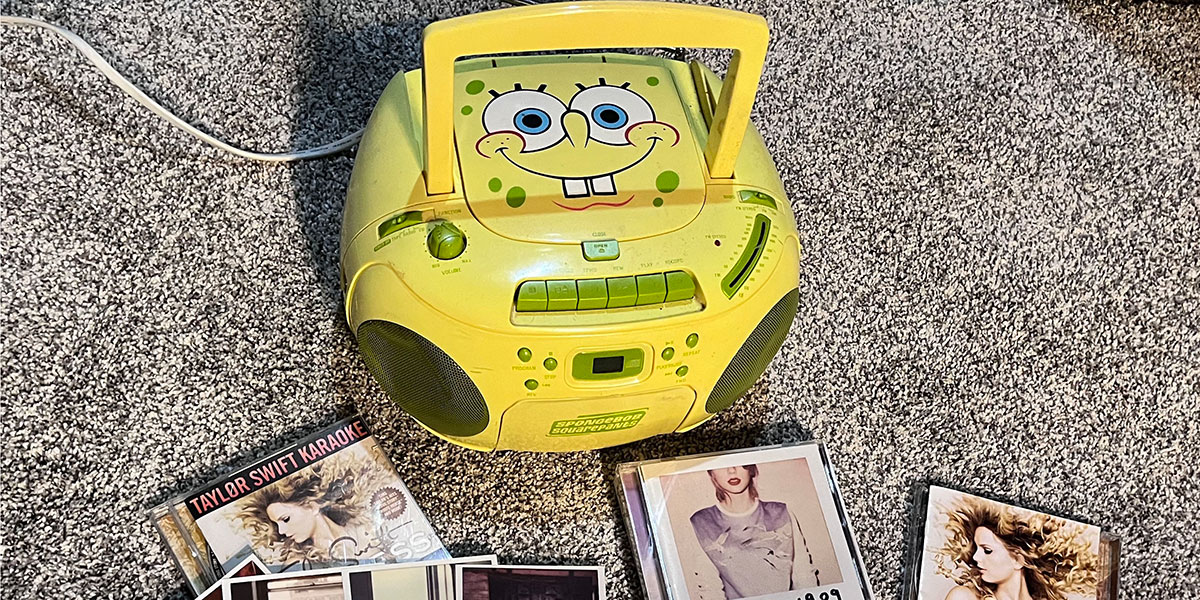 _________________________________________________
I can still remember dancing around in my childhood bedroom with all the lights off except for my pink illuminated lava lamp and Taylor Swift blasting out of my SpongeBob Squarepants radio which was covered in Disney princess stickers.
I was born on July 4th, 2000, in a small suburban town in the St. Louis area, and I grew up listening to all sorts of music genres, my favorite being country. 
I used to run circles in my room and pretend I was Taylor Swift performing at one of her sold-out concerts. I would stick my hand out and imagine I was giving high fives to all my fans as I sang "Love Story" ("Fearless," 2008).
I loved choreographing dances to her music, especially "A Place in this World" ("Taylor Swift," 2006).
There was one performance I watched on TV after my dad had called me into the living room because he saw Swift was singing. She was introducing her upcoming album, "Taylor Swift" (released in 2009) at the Academy of Country Music Awards in 2008.
Swift is a popular artist who inspired me at several points in my life because she commonly writes her own songs and mentions events that happened at different ages.
Swift is a popular artist who began in the country genre of the music world, but she has converted to a more pop culture genre as she had grown her style.
People tend to listen to her music and comment on the amount of men she has been with, men she often sings about.
While I agree she does sing quite a bit about relationships, that's not all I hear in her songs; I also listen to the struggles she shares between her friends, family and even the media.
When I went through breakups in the past, I found comfort in listening to the song "The Way I Loved You" on Swift's 2008 "Fearless" album. This track is completely about the reality of a breakup, but not all of her songs revolve around this theme.
Although my experiences in life haven't been the same as Swift's by any means, listening to her music has always allowed me relief in knowing that I am not alone in the things I sometimes struggle with. 
Swift is only 10 years older than me, yet at each stage in my life I have listened along with her music and her evolution as she grows.
The music Swift produces tends to always have a mention of her age, which helps her listeners better relate to what she's singing about based on their experiences at that age.
Some of my favorite lyrics are, "I don't know about you, but I'm feeling twenty-two," and, "How can a person know everything at eighteen but nothing at twenty-two" from her album,"Red" (2012).
Currently, at 22 years old, I still resonate with these songs and I tend to drive around town blasting Swift's music, in my little black car with no Disney stickers on it.