The Oscar noms are out and just in time for capping off a glorious year for filmmaking filled with powerful performances, beautiful storytelling and mesmerizing artistic skill. But where there are nominations there will always be snubs … oh the snubs.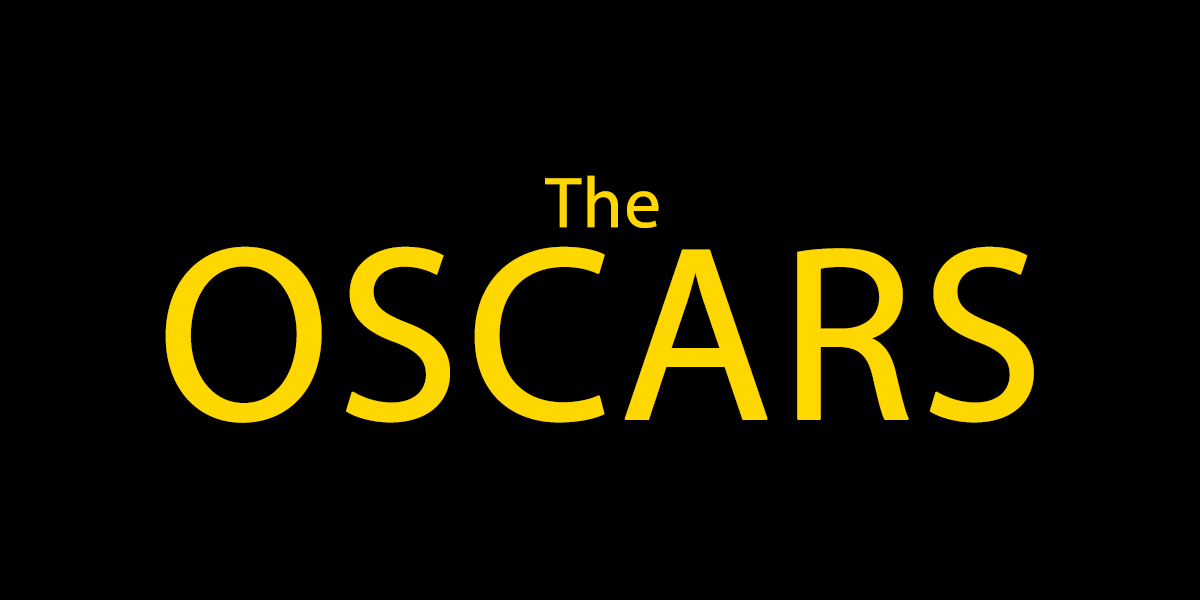 Graphic by: Ryan Arnold
_____________________________________________
With the Oscar nominations arriving this week everyone in Hollywood is gearing up for this February. Being engulfed with nothing more than a life of film, I will break down my top Oscar predictions (Picture, Directing, Lead Roles, Supporting Roles, Screenplays and Animated Feature) for 2014.
My first pick for Best Animated Feature would have been, hands down, "The Lego Movie," but since it wasn't nominated I'll have to go with my No. 2, "How to Train Your Dragon 2."
For Best Writing, Screenplay Written Directly for the Screen, I have to go with, "The Grand Budapest Hotel." Wes Anderson is a wiz at originality, but I could see "Birdman" sneaking in for the steal like it did at the Golden Globes.
For Best Writing, Screenplay Based on Material Previously Produced or Published, I am choosing, "The Imitation Game." This was a hard one for me because "Whiplash" and "The Theory of Everything" were also in this category for grandeur writing, however, "The Imitation Game" finally told us Alan Turing's courageous story of how he and his crew cracked enigma, ended World War II by two years and saved an estimated 14 million lives. It was a true crowd-pleaser of 2014.
For Best Performance by an Actress in a Supporting Role will be Patricia Arquette for "Boyhood." Her performance matured tremendously over those 12 years it took to make the film and she deserved every bit of screen time that she got.
J.K. Simmons has my pick for Best Performance by an Actor in a Supporting Role for "Whiplash." His presence was nauseous and potent. Simmons verbally and physically pushes his students to greatness in the film. It's a modern day "Full Metal Jacket" of jazz.
For Actress in a Leading Role, Rosamund Pike ("Gone Girl") has my pick … fingers crossed. But I have a feeling that Julianne Moore ("Still Alice") will take it since she's the clear favorite here.
The superb and groundbreaking Michael Keaton will win Leading Role for an Actor. This was a career comeback for him in "Birdman" and he gives his best performance of his career. Although, I could see Eddie Redmayne ("The Theory of Everything") with the surprise win as he did with the Golden Globes.
As for Directing it came down two talented artists, Richard Linklater and Alejandro González Iñárritu. Both deserve every right to receive the Oscar, however, I have to go with Linklater because his "Boyhood" was a visually stunning gem that blossomed on screen.
Finally, that leaves me with Best Picture of the Year, and the clear winner will and always has been "Boyhood." It was by far the best film of 2014. We follow the fictional story of Mason (Ellar Coltrane) from childhood to adulthood. It's a 12-year epic time capsule that truly moved me.
Now, it's time to rant on and slam the Academy for failing to nominate an overwhelmingly high amount of talent.
Sadly, there will always be snubs, some years more than others. Given how competitive 2014 was, it's no surprise how many actors, directors and films were snubbed at the end.
Jake Gyllenhaal failed to get recognized for his shockingly good performance as a sociopath. Not to mention, "Nightcrawler" only got one Oscar nom for Best Writing, Screenplay Written Directly for the Screen.
Chadwick Boseman in the James Brown biopic "Get on Up," Amy Adams in "Big Eyes" and Miles Teller in "Whiplash" also failed to get any recognition.
Then there's "Gone Girl," which somehow only managed to scrape up one nomination for Best Performance by an Actress in a Leading Role (Pike). How? I don't know. I am still trying to figure this one out.
Director David Fincher and his skilled craftsmanship were completely forgotten. Along side him was Gillian Flynn, who adapted her own critically acclaimed book into an eerie screenplay.
Next, there's "Selma," which did receive the Best Picture nom, but the Academy overlooked David Oyelowo's masterful performance as Martin Luther King Jr. Ava Duvernay also could have been the first African American woman nominated for Best Director in the Academy's 87 years. Her film proved that she was among the elite in the director's chair, but nothing came … did "Selma" direct itself, Academy?
There were so many outstanding performances by African Americans (Oyelowo, Boseman, Chris Rock, Carmen Ejogo and Gugu Mbatha-Raw) this year, it's hard not to see a single one of them get nominated.
And sadly, everything was not awesome for "The Lego Movie," by being ignored for Best Animated Feature. It was one of the funniest and most critically acclaimed films of the year. Where's the Oscar love? It was an animated satire on commercialism and product placement, with Legos … come on.
Finally, there's "Unbroken," which had its flaws but was still a well-made piece of work. It received three noms (Best Achievement in Cinematography, Sound Mixing and Sound Editing) but passed Angelina Jolie for Best Director and Jack O'Connell for Best Actor, sad.
In the end, it was a fantastic year in filmmaking and with that, of course, will always come the snubs.
But just as they have since the days of film classics like "Gone with the Wind" (which won Best Picture in 1940), the people of the Academy are probably sitting back in their cozy chairs with their good cup of joe right now, ignoring critics like myself and wanting to tell us all, "Frankly my dear I don't give a damn."