One of St. Louis' young bluegrass bands has the rhythm to get the crowd on their feet as they play small venues around the city.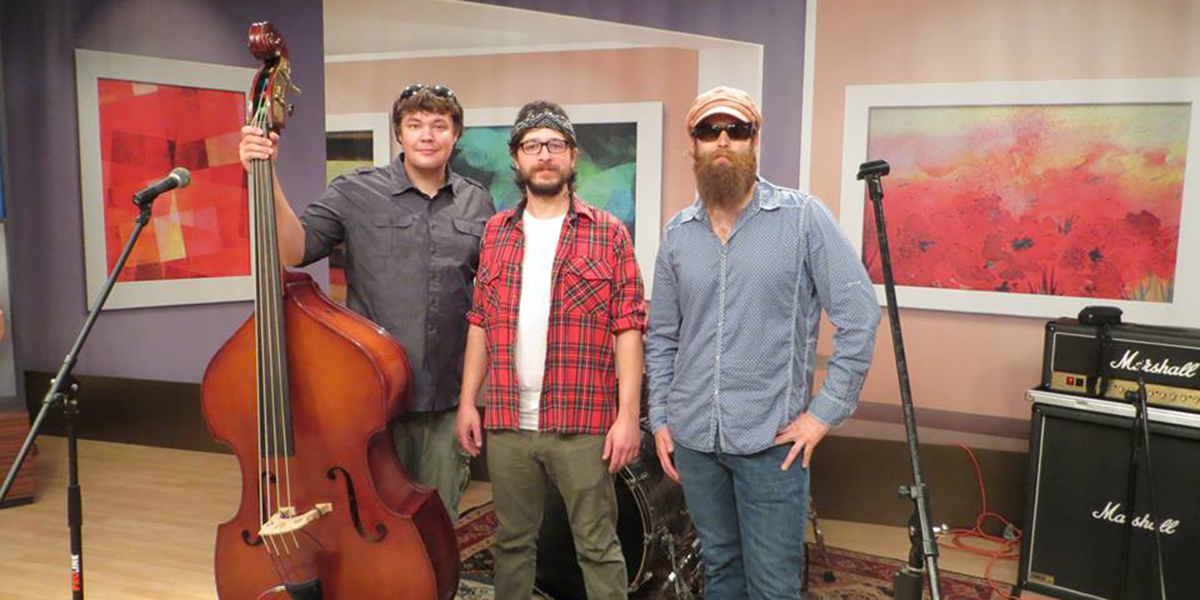 Photo courtesy of The Dusty Brothers
__________________________________________________

Seven years ago this coming February, a bluegrass band formed to play the small venues of St. Louis.
The Dusty Brothers is a band made up of three friends who all met at Webster University — Nick Kargican, singer and lead guitarist, Pat Enberg, upright bassist and singer, and AJ Martka, drummer.
The way the three members came up with the band name, "The Dusty Brothers," was due to their visions of "dusting off the old albums." Their entire focus as a band is to bring back an old style of music that can be enjoyed by everyone.
When The Dusty Brothers first formed, they were not sure where they wanted to go with their music.
"When we started out, we wanted to focus a lot on songwriting and also playing songs that we grew up loving. We just wanted to create and play our own music," said Kargican, lead guitarist.
Since the start, The Dusty Brothers have been a guest on the Great Day St. Louis show with KMOV Channel 4 and have recorded two of their own albums.
The first album, simply called, "The Dusty Brothers," is composed of all original songs written by the three members.
The second and most recent album of The Dusty Brothers, released this year, is called "Circus Parade." The band's favorite song on the album is "Love Trapeze."
Both albums they recorded are full-length albums composed of all original songs.
When they perform, they do not sing all their own original songs as they are big on playing covers of famous artists their fans know such as Johnny Cash and Paul Simon.
"I love the way the crowd reacts when we start playing a song they all know and can sing along to. That gets us all pumped up to keep playing," said Kargican. "We really feed off the crowd."
The Dusty Brothers have been playing in bars and small venues around the St. Louis area for six years.
Now that they have gained respect and recognition of the locals in St. Louis, the band is looking to take their talents on the road to share their music with different cities.
"We were not really sure where this band was going to go when we started, but now we are thinking about a summer tour in Memphis, Tenn., and Texas," said Enberg, drummer.
Their dreams of being a touring band are starting to become a reality, and they deserve it.
I have had the opportunity to see The Dusty Brothers a few times around St. Louis and I can tell you that every time I've gone to see them perform, I have found myself on my feet clapping and singing along to all the songs they cover.
I first heard about this band through a good friend of mine who enjoyed going to listen to live music.
I remember having nothing to do the first night I was invited to go see The Dusty Brothers, and let me tell you that I am glad I did.
Since then, I have been to four of The Dusty Brothers' performances and each one has been full of great oldies music accompanied by an exciting atmosphere.