MBU Communications Department kicks the spring 2016 semester off by announcing Samuel Dotson III, St. Louis police chief, will speak at the Media Talk Series. The event will take place at noon Tuesday, Feb. 23.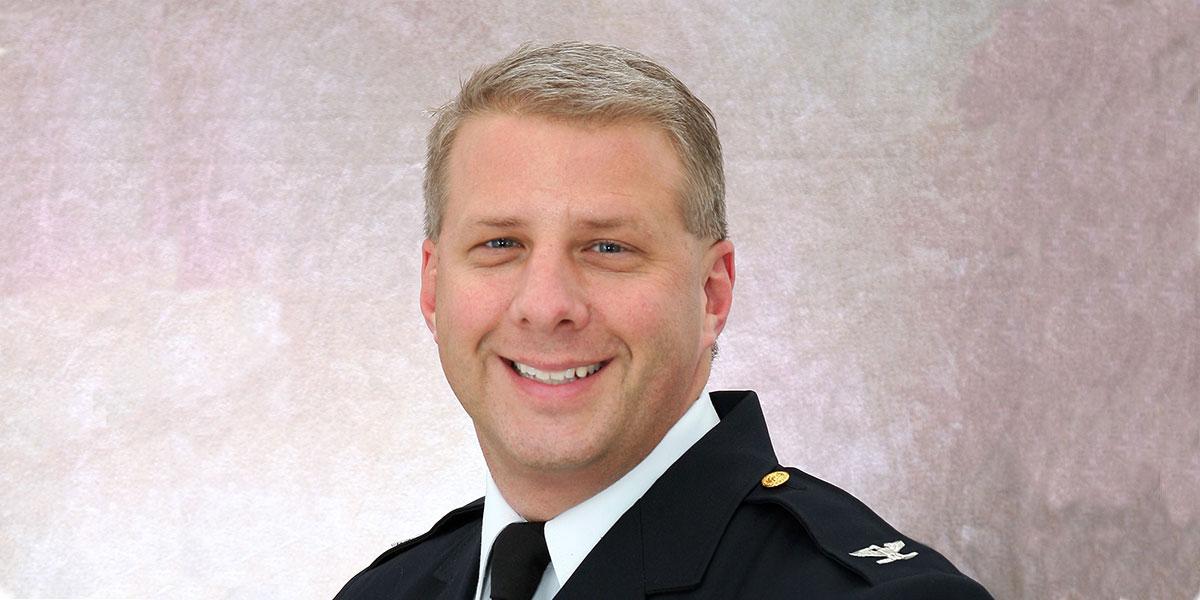 __________________________________________________
With all the controversy surrounding the St. Louis area over the past two and a half years, Missouri Baptist University is excited to host St. Louis Police Chief Samuel Dotson III for the spring 2016 Media Talk.  
"I think that we are going to have a great turnout," said Amanda Staggenborg, assistant professor of public relations and communication, who coordinates the speaker series. "This is someone that is such a prominent figure in the St. Louis area, that everybody can get something out of this."
The event begins promptly at noon on Tuesday, Feb. 23, in the Don and Mary Pillsbury Wainwright Performance Hall. Two communications students, Shelby Wannemuehler and Rebekah Rutledge, will interview Chief Dotson for approximately 45 minutes, then it will shift to questions from the audience.
This series is free and open to all students, staff, faculty and guests.
Dotson began his career immediately upon graduating from the Police Academy and was soon promoted to sergeant, where he served in the Office of the Chief and the Ninth District of St. Louis.
He continued to serve in the Office of the Chief as he worked up through the ranks and took hold of new positions and responsibilities in the Fourth District, Seventh District, Intelligence Division, Operational Planning and the Board of Police Commissioners.
Dotson has also focused heavily on education, receiving a bachelor of arts degree in management from Webster University and continuing his education with a master's degree in business administration from Fontbonne University, while also being a graduate of the Senior Management Institute for Police.  
As current St. Louis police chief, Dotson manages the second largest police department in the state of Missouri. His responsibilities include the department budget, the public safety of 318,000 residents and overseeing 1,300 sworn officers and over 500 civilian employees.
Dotson also played a key leadership role regarding the dispersion of officers during the Ferguson crisis and has played a pivotal role in police reform and transparency during the year post-Ferguson.
Throughout his tenure with the department, Dotson has received a Chief's Letter of Commendation, Officer of the Month, an Award of Excellence as well as several other awards.  
Any readers wishing to learn more about  Dotson can visit his blog for more information.
MBU welcomes all interested in coming and just asks they come attentive and ready to ask questions of such an interesting speaker.