Missouri Baptist University beckons students of various backgrounds to engage in a well-rounded liberal arts education enhanced by a tight-knit community. Spartan Spotlight features incredible talent and stories that MBU offers.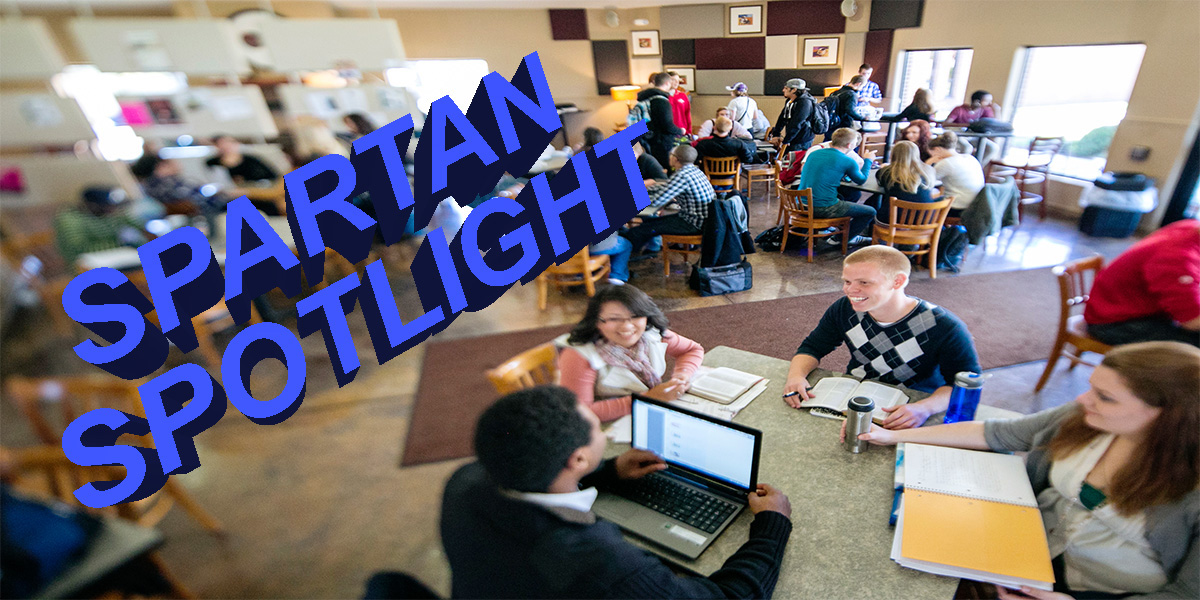 Graphic by: Stuart Slates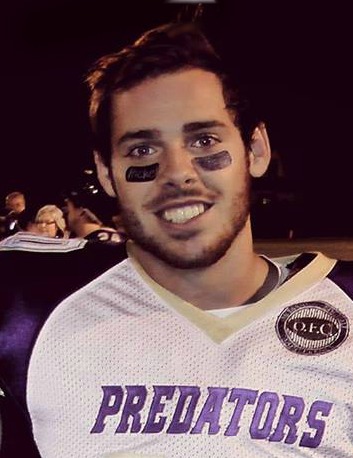 __________________________________________________
From Waterloo, Ontario, Karsten Beney calls St. Louis his, "home away from home."
"I am from the beautiful country of Canada. …The weather there is fairly similar to St. Louis but the winters are way colder and we get more snow back home. St. Louis is an awesome city with amazing people and nice places to visit," said Beney.
Beney, a transfer sophomore, is a wide receiver on Missouri Baptist University's football team.
Three aspects are very important to Beney: the quality of education, the startup of the football team and a Christian school.
"All three of these aspects are very important to me," Beney said. "Being able to go to a university that provides all three is a huge blessing."
Football is not Beney's first sport.
"I grew up playing basketball and soccer but made the switch to football in my freshman year of high school. The skills I developed playing soccer and basketball have helped me develop as a football player," Beney said. "I am looking forward to my first season with them. I am very grateful for the opportunity MBU has given me to continue my football career. It will be awesome to be a part of something special here at MBU."
Majoring in exercise science, Beney looks to complete his master's when he graduates.
"My goal has always been to try and go as far as I can with football. If there is not a future for me playing football then coaching football is also something I would love to do," Beney said. "With my degree I hope to be helping young athletes achieve their athletic goals."
Faith plays a huge role in Beney's life.
"I place my faith and trust in Jesus. There are always so many unknowns about the future but I find peace when I trust that God has a plan," Beney said.
"Play like you are the best, but train like you are the second best," is one of Beney's favorite quotes.
"This quote can be summed up in two words, confidence and humility," Beney said.
Both on and off the field, Beney keeps his focus on God.
"When I compete, I try and have the mindset that I can do all things, just like Philippians 4:13 states. Not in a prideful or arrogant way, but in a way that gives me confidence in the abilities God has blessed me with," Beney said. "When I train, however, I try and have a heart of humility. As an athlete, you need to be humble to realize there are constantly areas you must improve."
MBU has already affected Beney's life in many ways.
"Leaving the comforts of my hometown has made me look for my identity in Christ," Beney said.
Beney enjoys continually meeting new people and making new friends at MBU.
"There are so many amazing people here at MBU and it's always cool to connect with new people every day. Also, it was a blessing to have such a warm welcome from the fellow students, professors, coaches and staff at MBU," Beney said."The transition of moving to the United States has been a smooth one thanks to all of the wonderful people here in St. Louis."
MBU Timeline is proud to highlight Beney for this week's Spartan Spotlight, and will continue to feature an inspiring Spartan each week.
__________________________________________________
If you would like to be featured in an upcoming Spartan Spotlight, contact Brittany Gammon at 1126768@mobap.edu.