A girl with big basketball dreams soon realizes that a change of plans can bring turmoil in the short term but a positive light in the end, when looked at with the grace of God.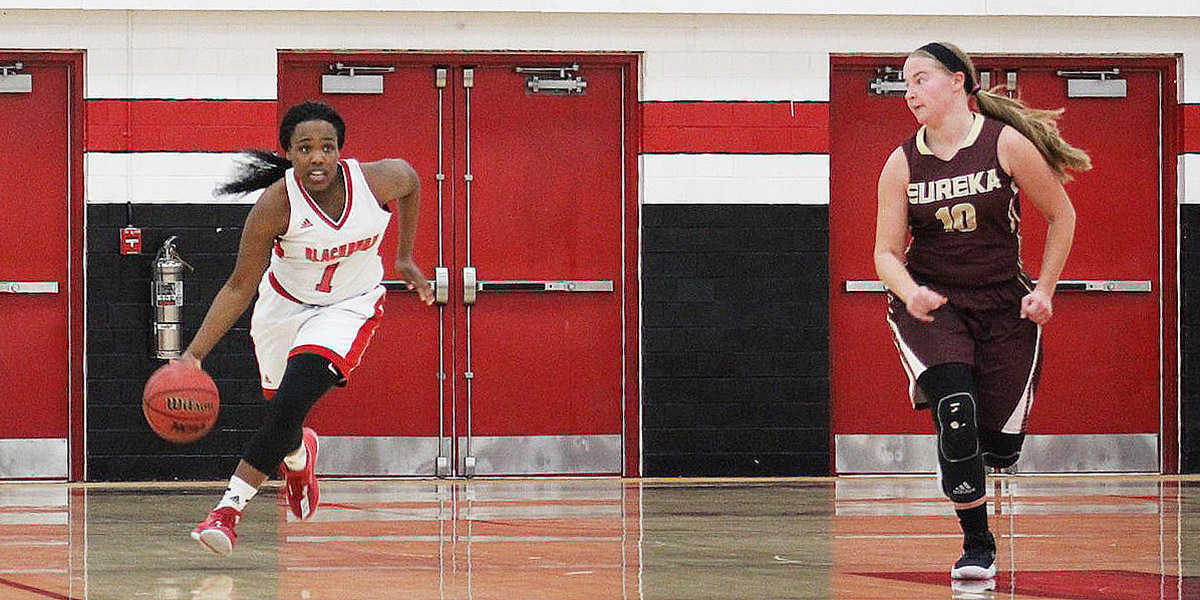 __________________________________________________
With big dreams and goals there will always be obstacles in your way.
"Alexia, my recruits that I have coming in are competitive and very athletic, and to be honest they are a better fit for my program than you are, so I don't see you playing much at all."
These were the words I was told by my previous coach and those words changed me for good.
It opened my eyes and made me realize that I wanted to be the best basketball player I could be, and not let anyone stop me.
My college career started in a little town called Carlinville at a small Division 3 school called Blackburn College, in Illinois.
When I was recruited there to become a member of the women's basketball team, it was a dream come true.
When I arrived at Blackburn, I thought I had it made, but suddenly all of that changed for me as soon as the season started.
My freshman year was terrible, we went 1-24 and were ranked last in the conference.
I was riding the bench and barely seeing any playing time. The team was dysfunctional and we were not unified.
Many of my teammates quit after my first season, leaving only six players. I was one of those six.
After that season I was committed to becoming a better player and I spent all summer working on my game, but unfortunately it seems that wasn't enough.
My sophomore season started and I was excited to start. We got new coaches, new uniforms and new players.
I just knew this was going to be an exciting year and I was going to have the breakout season that I had been practicing for.
Everything was going good until the second week of practice, when players started talking about other players and the coach wasn't doing anything to stop it.
They even went so far as threatening to beat people up while practice was going on.
Some of the girls, including myself, talked to the coaches about the situations and tried to find ways to end the bullying, but help didn't come.
Problems continued with coaches and players, and all hope for us was lost. My thoughts of having a breakout season were gone. We had another terrible year, finishing with a 2-23 record.
After the season I knew I couldn't stay at Blackburn any longer if this is how the program was going to be run.
All those long nights of breaking down crying and praying to God for help, I just knew that God had a better plan for me.
I kept the faith and pushed throughout the rest of the school year and those were not easy days.
Teammates wanted to fight me and I had to turn the other cheek and walk away. I didn't know how much more of this I could take, but I just kept the faith in God because I knew he would never leave me nor forsake me.
Shortly before the school year ended I was applying to different colleges close to home and was praying that one school would accept me and have me be a part of their women's basketball team.
Fortunately for me, that school happened to be Missouri Baptist University.
I created a highlight tape and sent it to Coach Pearson, and prayed that it would be enough.
I waited about two weeks before I heard anything from the coach and I started to think that I wasn't going to get accepted on the team.
Doubts started to come through my head, but God worked his marvelous wonders.
I got a call from Coach Pearson and he told me he would love to have me on the team and would love to coach me for my last two years.
Once I heard those words, the biggest burden was lifted off my shoulders. I was so excited and I couldn't wait to be a part of a new team and a great school.
After I signed with MBU I sat back and started to think that all along God was preparing me for something bigger and better in my life.
I started off at a little Division 3 school for a practice round and now I feel like God has me exactly where he wants me, and I wouldn't want it any other way.
I get to spend my next two years at a Christian college, which is amazing, and I am blessed to be a part of a really good women's basketball team.
I'm very happy that I kept the faith and pushed on. They say that God gives his toughest test to his strongest soldiers, well I guess I was one of those strong soldiers.