Missouri Baptist University is holding its first-ever Winter Formal. So, pull out your dancing shoes and go back in time to the 1920s on Dec. 5.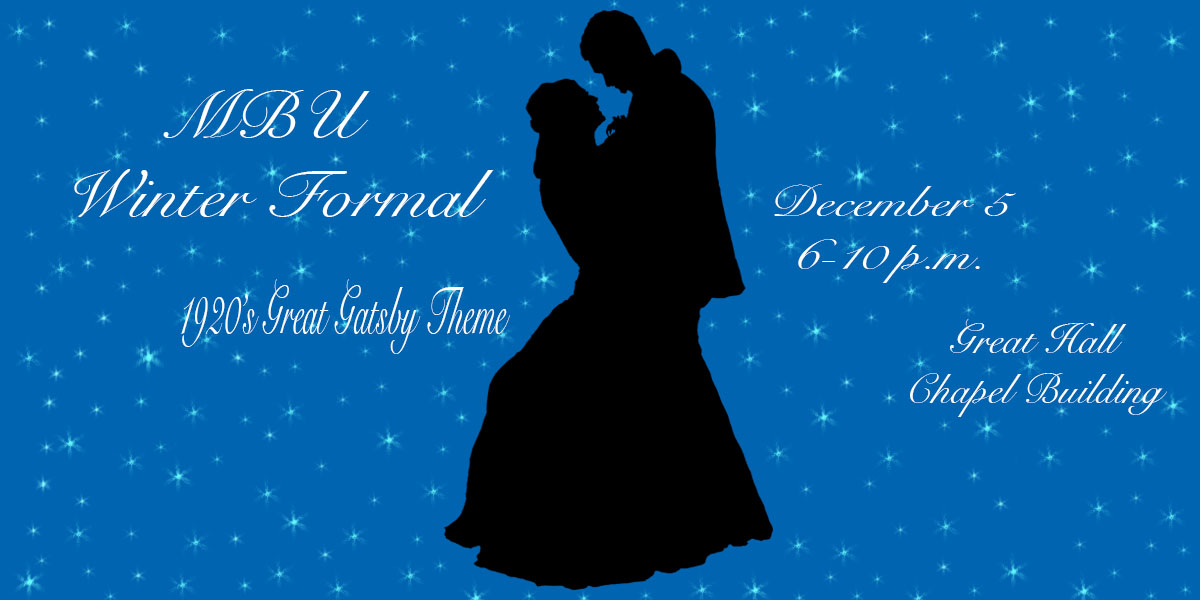 Graphic by Kara Sasiela
__________________________________________________
Are your dance shoes getting dusty?
Are you desperately wishing to dust them off and dance all night?
Well, now is the time.
Missouri Baptist University is having its first winter formal this year from 6-10 p.m on Saturday, Dec. 5,  in the Great Hall, located in the Chapel building.
This dance isn't just any dance either, it has a theme.
"The formal is Great Gatsby/Roaring 20s theme, it is encouraged that students dress accordingly with the theme but it is not required," said Grace Adams, a psychology major at MBU who is helping to organize the event, sponsored by Student Activities. "But it is a formal event so gentlemen are expected to wear dress pants and a button down shirt, and ladies in a formal, appropriate dress."
So how did MBU decide to host a first-ever formal dance?
"I'm not sure exactly how the idea came about but it was brought up to me and the other workers in the Student Activities Office in the summer and I took it on as a project," said Adams, who is the only one working on this project. "I had to have a lot of meetings about my ideas of what I wanted this event to look like, as well as meetings … about how I envision the night going."
You can purchase your ticket for $10 and non-MBU guests are welcome as long as they fill out a consent form prior to the formal.