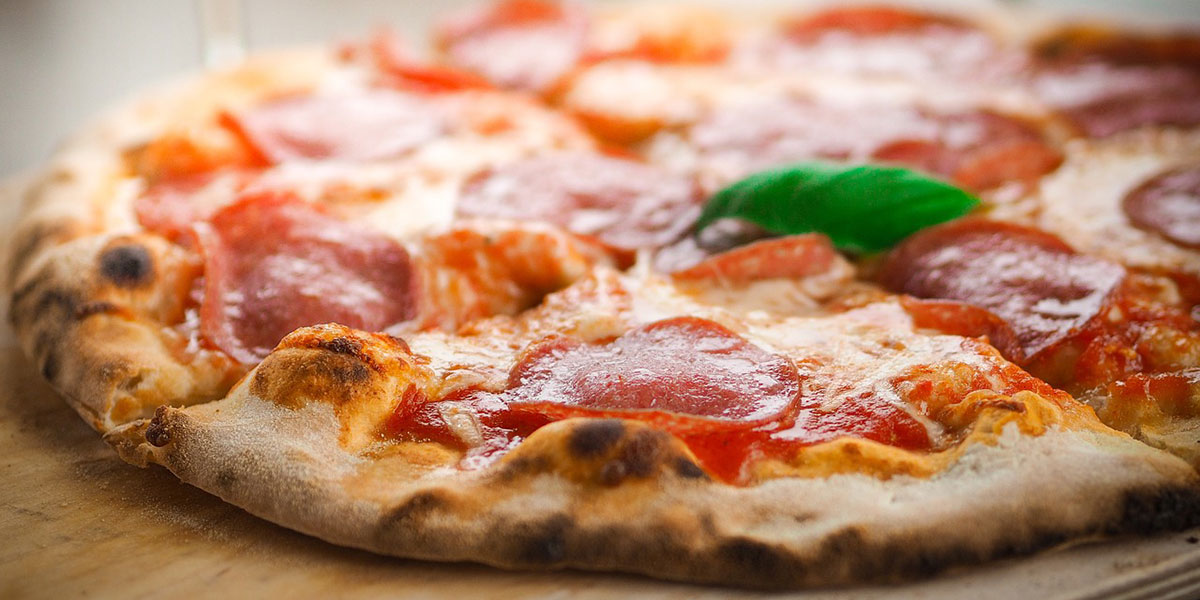 Photo courtesy of Pixabay
_________________________________________________
Pieology, a rapidly growing, made-to-order pizza restaurant that serves custom pizzas in under five minutes, currently has over 60 U.S. locations with plans to double that by the end of 2016.
When driving past the South County Center mall for the past six months, I could not help but notice this new sign glaring at me from just off the road.
It was a sign for Pieology, a pizza place that boasts fast, fresh and customized pizza made to order for you in three to five minutes.
It is Chipotle mixed with Little Caesars, only far more appetizing than those have ever been.
When I walked in, the pizzeria caught me quite off guard, it was set up just like a Chipotle, Qdoba or Subway, with that assembly line style of making food.
The decor of Pieology was quite modern and reminded me of Chipotle as well, it was easy on the eyes and had a metallic feel to it.
Offering custom personal pan pizzas for $7.65, Pieology's pies have crust made, rolled and seasoned fresh to order.
Thin crust is the only option for crust on the menu, which initially concerned me considering I am typically a thick crust kind of guy.
Once they make your crust, they allow you to put any sauce, cheese and toppings that you would like on your pizza.
The toppings are unlimited and if the staff does not put enough of your desired topping on the pizza all you have to do is ask for more without any additional cost.
I went with the hickory BBQ chicken, which normally consists of BBQ sauce, mozzarella, gorgonzola, all-natural chicken, red onion, fresh cilantro and olive oil.
I took it upon myself to add bacon and jalapenos to that already-impressive list of ingredients at no additional charge.
To be honest, I did not even know what gorgonzola was, but my inner daredevil came out and decided to give it a go.
When they popped the pizza into their monstrous oven I was thinking there was no way this pizza was going to come out perfectly cooked in less than five minutes.
But ready or not, as soon as I swiped my card, got my water and found my seat, they had my pizza delivered to my table before my conversation was even started.
It was truly impressive how quickly they pump out these pizzas.
So what is the catch? Is the pizza too soggy?
Is the crust burnt?
Is the cheese too cold?
No, no and no.
This pizza was prepared perfectly. Granted, it came out extremely hot, which is to be expected considering how quickly it was prepared.
Each Pieology restaurant is equipped with a brick-lined oven that uses a gas flame.
These ovens reach temperatures of up to 800 degrees, which allows the pizza to be ready in just three minutes.
This quick turn-around time allows the restaurant to serve anywhere from 75-100 customers every hour.  
The thin crust was just the right amount of crispy, and the cheese and toppings blended perfectly with that crunch.
For $7.65, you simply cannot beat this pizza.
I would say the pizza is not big enough to share, unless you plan on having a salad or dessert as well, but it is far big enough for one person.
I struggled to finish my whole pizza, and I was the only one at my table who did not need a to-go box.
Everyone at my table was equally satisfied with their personal creations as I was.
Pieology lives up to all of the hype, and is well worth a visit if you have yet to give it a try.