Eduardo Maia, a sophomore from Rio de Janeiro, Brazil, transferred to Missouri Baptist University to play soccer, and since moving to the St. Louis area he has developed a sense of family and belonging among teammates.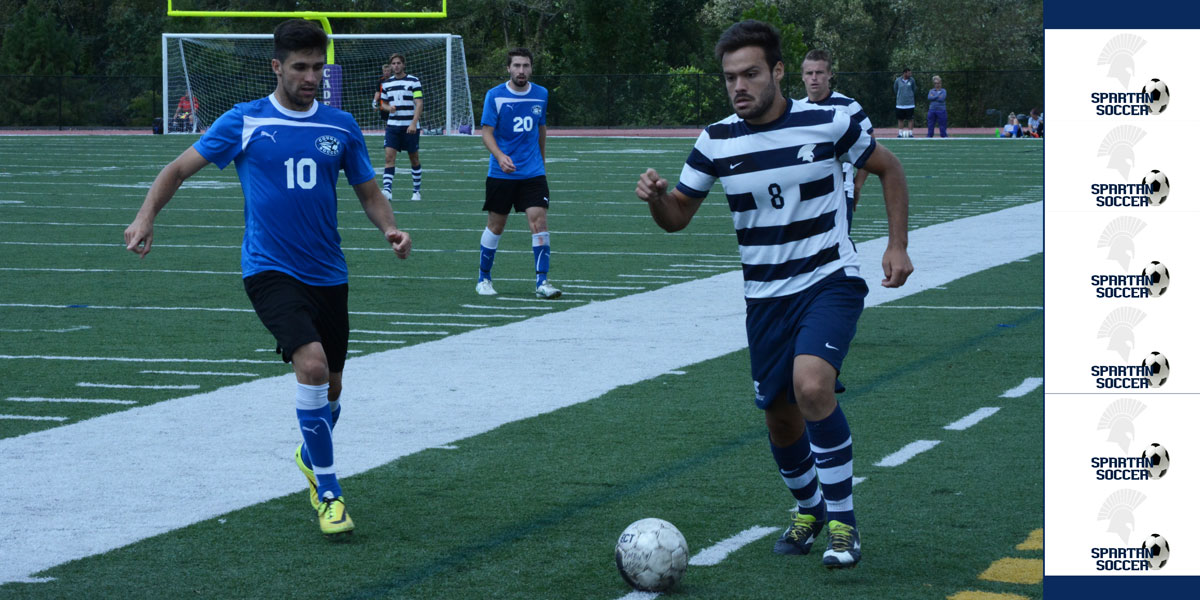 Photo by Ryan Rerich
__________________________________________________
Brazilian sophomore soccer player, Eduardo Otero Mendes Maia, found an unexpected family at Missouri Baptist University, 4,000 miles away from home.
Maia, 22, a transfer student from the University of the Cumberlands in Williamsburg, Ky., was born in Rio de Janeiro, Brazil, and feels welcomed at MBU.
"The way the people from MBU treat me and my other Brazilian friends, they treat us like if we were from their families," he said. "Professors are very competent and helpful."
Maia, a defensive midfielder for the MBU men's soccer team, said he is enjoying things so far.
"I'm enjoying the soccer here because of many reasons, such as we have humble teammates on our team, the coach treats me like a son, and that's the main reason why I came here to play," he said.
Inspired by one of the greatest and most skillful soccer players of all time, soccer became part of Maia's life at a very young age.
"I started playing soccer at the age of 6 years old. My favorite soccer player is Ronaldinho Gaucho," Maia said.
Although Maia lives in the states, his parents are still living in Brazil. With hard work and determination he has set some important goals for his future.
"Getting my diploma from MBU, then getting a good job here in U.S. and bringing my family to live here with me," Maia said.
Sticking to the roots of sports, Maia hopes to become a writer one day.
"My dream is to become a sports journalist at some important company," Maia said.