Is ignorance of the law an excuse for crime? Do uncontrollable circumstances serve as a crutch for mistakes and wrong decisions? Is being a Cubs fan in St. Louis my fault?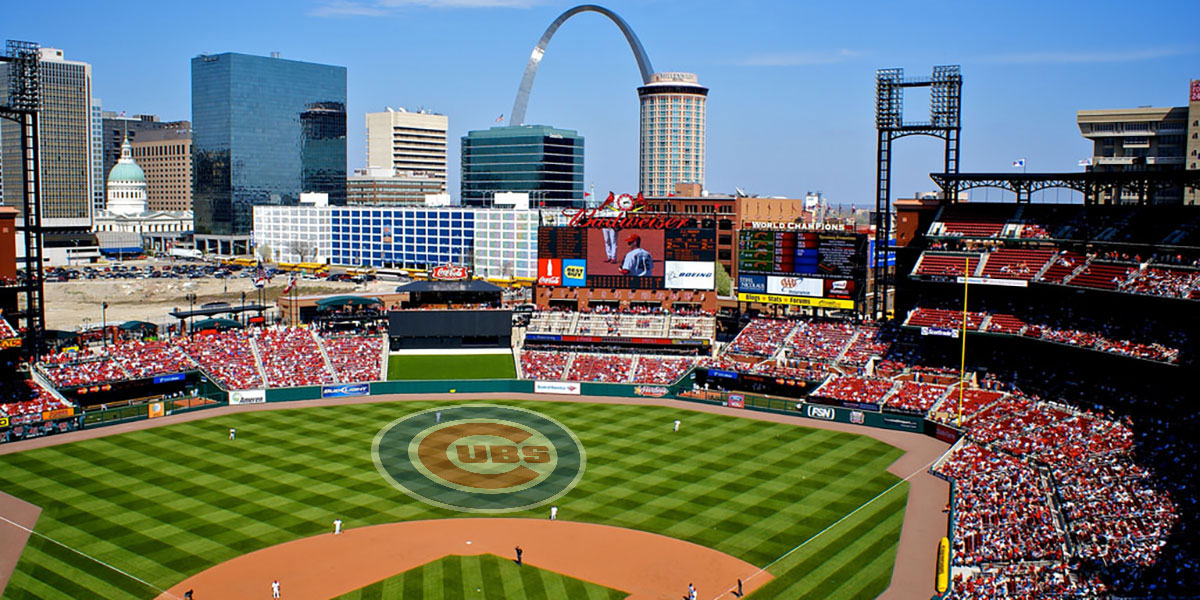 Graphic by Matt Williams
__________________________________________________
I did not know any better.
When Sammy Sosa hit a long fly-ball over the left field wall I screamed.
When Aramis Ramirez carried the team into the playoffs I prayed to God.
When baseball legend Joe Maddon took the reins as coach I heard a whisper.
When a couple big-shot youngsters were brought up to play I began to feel it.
The buzz before a winning season.
The breeze off Lake Michigan, blowing in a new direction.
Each night I lay my head down as a Chicago Cubs baseball fan.
Each morning I get up and enjoy the city of their enemy.
I work.
I play.
I eat.
I nap.
I dream.
I do all of this in a completely different nation than that of the lovable-losers.
Does this make me a hypocrite?
Does it mean I have the wrong color of blood in my baseball-thumping veins?
This simply means my two worlds come together in in an awkward, yet perfect way.
When the Cubs come to St. Louis, I dust off my cap.
I slink away to stare at the screen that will be the platform for tomorrow's lunch conversation.
The Cubs are the team of my childhood.
They also have a wild chance of winning the championship this year.
This would end a century-old drought.
The curse would be over.
I could walk the town proudly.
My blue shirt displayed boldly.
Yes, baseball heaven has a team.
A very good team at that.
A team with Championship titles.
A team with spirit.
A team that is arguably the best in the most recent decade.
But, the ivy-covered burial ground beckons my love.  
The Cubs demand my affection.
From late night to grandpa, to begging for a Championship win.
I will remain faithful to the Cubbies.
I will hear the jokes
Still, I will sing our infamous tune.
Go Cubs Go.