"The Drowning Girls," the first show in MBU Theatre's 2021-22 season, will open this Thursday with hopes of bringing awareness to the frightening reality of domestic abuse.

Maddie Cook, Victoria Zilke and Haley Clegg rehearse for MBU Theatre's performance of "The Drowning Girls," which opens this Thursday.     Photo courtesy of MBU Theatre
__________________________________________________
According to
projectsanctuary.org
, there are more than 20,000 phone calls on any given day related to domestic abuse. In MBU Theatre's first all-female production of "The Drowning Girls," their goal is to raise awareness to this frightening statistic.
MBU Theatre kicks off its 2021-22 season on Thursday, Sept. 2, with a true crime drama presented by an all-female cast, crew and production team titled, "The Drowning Girls."
"The Drowning Girls," according to MBU's Director of Theatre and Dance Kasey Cox, "tells the story of the three wives of serial killer George Joseph Smith, all drowned in their bathtubs."
The show runs 7:30 p.m. Thursday, Friday and Saturday, Sept. 2-4, and Sunday, Sept. 5, at 2 p.m. All performances will be in the Chapel of the Pillsbury Chapel and Dale Williams Fine Arts Center on the MBU campus.
Tickets must be purchased online in advance at mbuboxoffice.com and they are limited. General admission is $10, and $5 for students.
"We hope this production will raise awareness of the issues of domestic abuse and violence against women, and its message will embolden those in abusive relationships to seek professional assistance," Cox said in an email.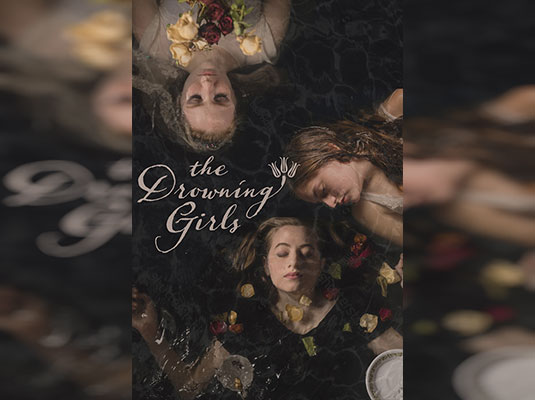 Cast
Bessie – Victoria Zilke
Alice – Maddie Cook
Margaret – Haley Clegg
Understudies
Bessie – Sabrina Furman
Alice – Hannah Misselhorn
Margaret – Kaylin Penninger 
Production Team/Crew
Director – Andrea Robb
AD/SM – Sabrina Furman
Props Master/Set Dresser – Zanna Ennenbach
Dramaturg – Ashley Harris
Lighting Designer – Jenny Duncan
Sound Designer – Morgan Cane
Costume Designer – Sophie Karase
ASM – Hannah Misselhorn
Run Crew – Ally Armstrong