MBU staff members have an undercover influencer on their hands, with over 252,000 followers on Instagram. Do you know who she is?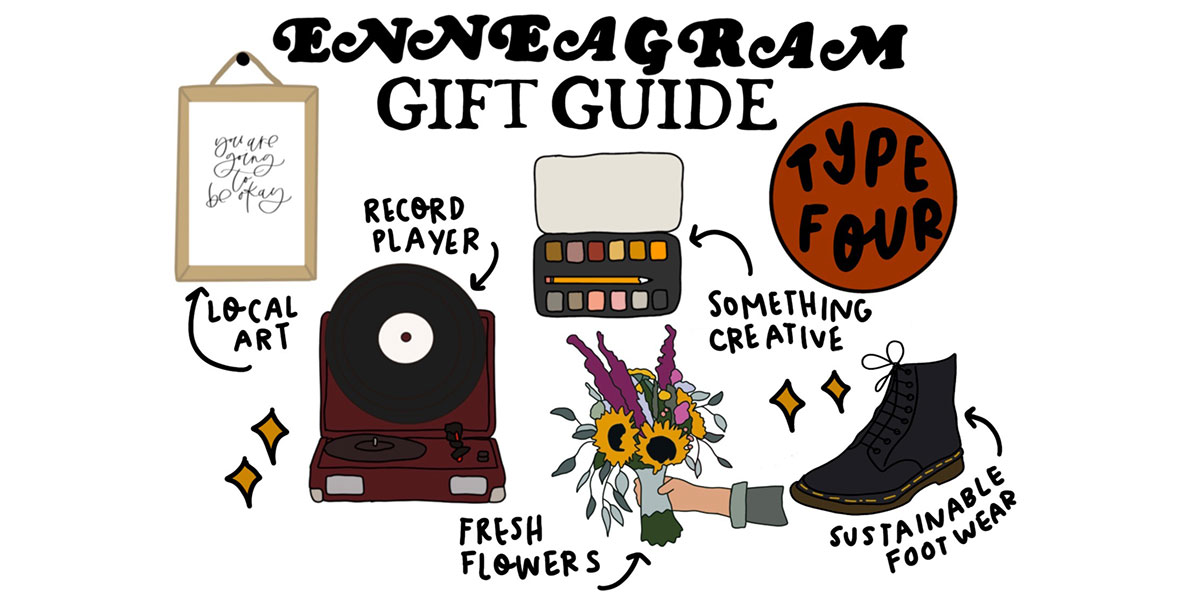 This is the soon-to-be-named social media influencer's favorite Instagram, which she created on her iPad. Her graphics and posts have generated thousands of likes.

__________________________________________________
Graduating from Missouri Baptist University in 2018, she earned her bachelor's degree in human services and psychology, moving to Nashville after graduating and becoming a preschool teacher.
Her roommate at the time was really into Enneagram Personality tests. This sparked the idea to make enneagram graphics and digital portraits to sell in order to make enough money for rent. 
Do you have any guesses on who it could be yet?
Throughout her years at MBU she kept a journal titled, "catharsis." This journal had her feelings, creative ideas and dreams, which have become a reality on her Instagram page, "Cathartic Word," which really took off in January 2020.
In September 2019, "Cathartic Word" had 32 followers, but by the end of January 2020, just five months later, the account had skyrocketed to 40,000 followers, posting 2-3 times a day at peak hours to get the most engagements possible.
"With my account, I can make almost anything related to the Enneagram. There are no restrictions or creative boundaries. Basically, when an idea pops into my head, I write it down and then just go down the list. It has been so cool to see which series of posts do the best."
Although her account is mostly Enneagram personality types, she also gets the privilege of sharing her faith with hundreds of thousands of people getting to witness them.
Since graduating, she has returned from Nashville and became a digital content specialist at MBU. This includes all of the new art outside of thePerk as well as fun new graphics.
"So when I think of thePerk, I think of the community. All throughout my time at MBU, I found that most of my time was spent in thePerk and it yielded so many relationships and personal connections. When trying to think of a design, I wanted to make something that represented the idea of the intention community."
Last chance to guess …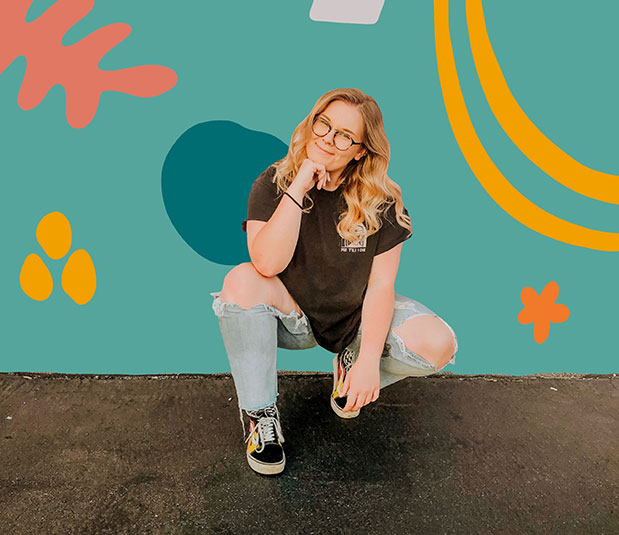 Erin Roach is an Instagram Enneagram influencer with over a quarter of a million followers as well as a full-time employee at MBU.
Having basically two full-time jobs taking up most of her time, being an influencer can be gratifying. 
"The most rewarding part is being able to use my platform for change, to encourage others and make them feel like they belong," Roach said via email. "I also had the opportunity to start my small business selling shirts, hoodies, stickers and opportunities freelancing."
Along with the benefits are some challenges to face when having a role people look up to, like vocal critics behind their keyboards.
"People on the internet are mean. I can't even begin to count the times a follower has left mean comments or messages regarding my character. It is always so shocking because my page is pretty lighthearted," Roach said.
Starting from an apartment in Nashville, doodling drawings on an iPad purchased with her long-time savings trying to make rent, Roach has gotten over 252,000 new friends keeping her inbox full on Instagram daily.
"Even though it is difficult to balance everything, I love being able to connect with artists and people all over the world," Roach said in an email. "I have had the opportunity to meet some great artists and they have become some of my best friends. Most of the time, I am very thankful for my IG community."