Get ready to watch on TV or live as the MBU men's volleyball team competes and hosts the National Invitational being covered by ESPN 3.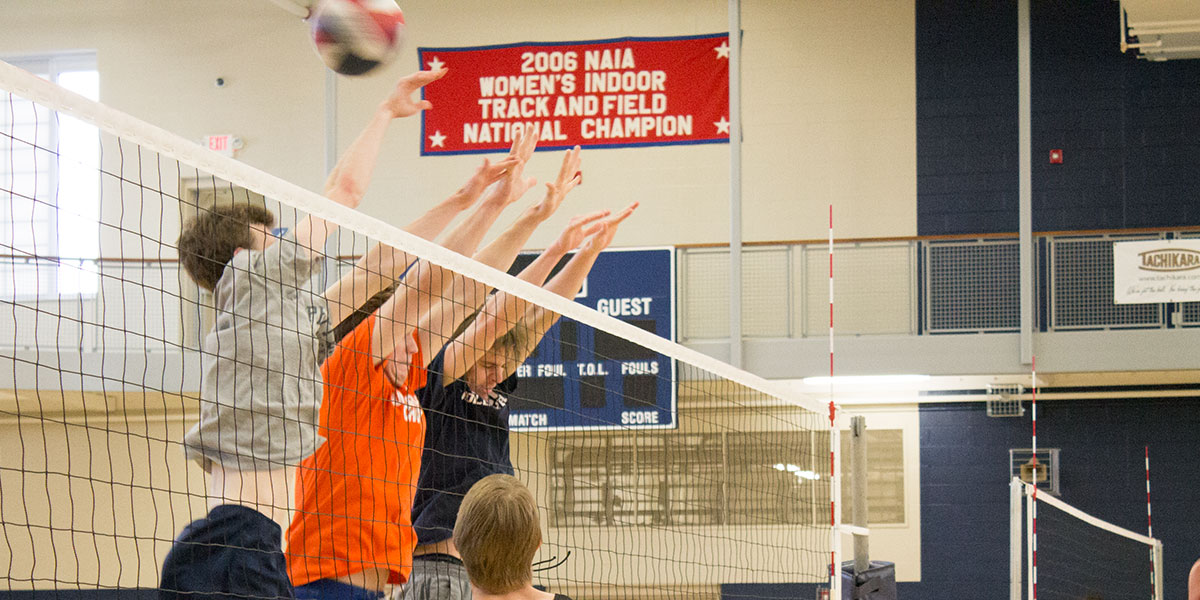 Photo by Abigail Scanio
__________________________________________________
Not only does Missouri Baptist University have the No. 1 men's volleyball team in the nation for the NAIA, but they also get to host the National Invitational Tournament on MBU's campus, beginning today in the SRC.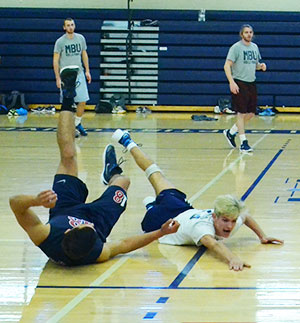 The eight-team tournament, which brings some of the top NAIA teams in the nation to St. Louis, opens today and runs through Saturday, April 23, in the R. Alton Lacey Gymnasium inside the Carl & Deloris Petty Sports and Recreation Complex.

The MBU men's volleyball team instantly advances to the tournament pool play as a conference winner and host team.

The Spartans will first take the court at 1 p.m. Thursday, April 21, facing the winner of the second play-in game (Park vs. Lourdes), and 7 p.m. to take on No. 3 Grand View.

ESPN's coverage will be semifinal matches at 4 p.m. and 7 p.m. Friday, April 22, and the championship match Saturday, April 23, at 6 p.m., according to Brad Cygan, MBU sports information director.

Certain selected communications students and Ricky Janzen, director of video operations, will make up the crew for streaming the game.

The top two teams of each of the two pools will move on to the semifinal matches on Friday evening, and the winners will then advance to the championship match on Saturday, April 23.

"We arranged the ESPN distribution rights beginning with initial conversations between ESPN and the NAIA over the summer," Cygan explained. "The NAIA currently has a rights deal in place with their championship sports and we worked together to get the rights extended to men's volleyball, as it is still an invitational sport."

Not only is this an excellent opportunity for national exposure for the men's volleyball team, which claims a 26-1 record after the regular season and the American Midwest Conference title, but it is also an outstanding opportunity for communication students to gain real-world experience broadcasting the event.

"ESPN will distribute the matches, but it will be produced entirely in-house by Missouri Baptist," said Cygan, who invites members of the MBU community to come out to the games and support the No. 1 team in the nation.

The live stream of the games being covered by ESPN can be seen on ESPN 3.

For more information regarding the men's volleyball team, the invitational, or the roster, please visit www.mbuspartans.com.