The Missouri Baptist University Spartans recently finished their first football season in the history of the university, which is celebrating its 50th year. While they finished 1-9, it was a starting point. The following is a look back at the season with a series of images.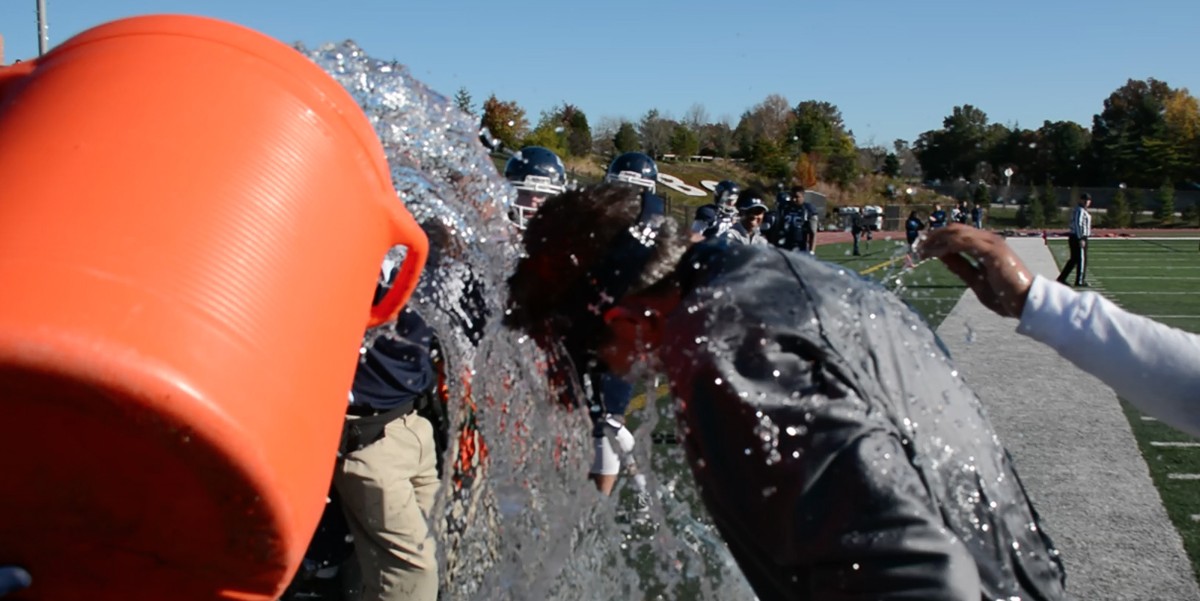 Photo by: Jeff Jones
__________________________________________________
The MBU Spartans began their inaugural football season popping pads against the Southeast Missouri State Redhawks. The Spartans played with vigor, but the Redhawks dominated the game 77-0.
Game two for Missouri Baptist kicked off in Fort Wayne, Ind., against the University of St. Francis. The Spartans recorded their first points in history, but walked off the field with another loss. The USF Cougars took the game, 42-10.
Hungry for their first victory, the Spartans went on the hunt for the Bisons of Oklahoma Baptist University. The Bisons' second year program drove the score up 59-7 and left MBU with their third defeat.
After three games on the road, the Spartans hosted the William-Penn Statesmen for their inaugural home opener. Although the Spartans racked up 20 points, the Statesmen maintained the lead and sealed the win with a final score of 51-20.
The Spartans stepped across the Mississippi River for game five against the Lynx of Lindenwood University-Belleville. The Lynx controlled their silver and maroon gridiron, only allowing one touchdown to slip through their defense. The game ended on a sour note for the Spartans, resulting in a 44-6 defeat.
Game six in Bolivar, Mo., was not any brighter for the Spartans.  The Southwest Baptist University Bearcats put the Spartans though 60 minutes of grueling football, shutting them down 55-0.
With the first win still evading the Spartans, they traveled to Indiana to face Division I Valparaiso University for game seven. Ill luck befell the Spartans yet again and the game went in favor of the Valparaiso Crusaders, 55-7.
The Spartans hurdled into their eighth game of the season with the Tiffin University Dragons. They found the end zone twice during the game, but the Dragons finished it with a 53-13 win over MBU.
The Spartans invited fellow first-year program, Arizona Christian University for game nine. The ACU Firestorm delivered a well-played game, defeating the Missouri Baptist, 38-13.
Homecoming for the Spartans and their head coach, Jason Burianek, could not have been more uplifting. They went head-to-head with Haskell Nations University and rose victorious from an 0-9 losing streak with a final score of 34-10.  
Missouri Baptist fell in their last game of the season, 66-7, to NCAA Division I Campbell University. CU's defense kept the Spartans in check, except for a 65-yard scoring rush by Jonathan Paul Lowery.