March Madness Rounds of 64 and 32
As we head into the weekend it's the perfect time to recap what got us to this point in the NCAA Tournament. Dave Long and Taylor Schuster recap rounds one and two. Click here for a full schedule.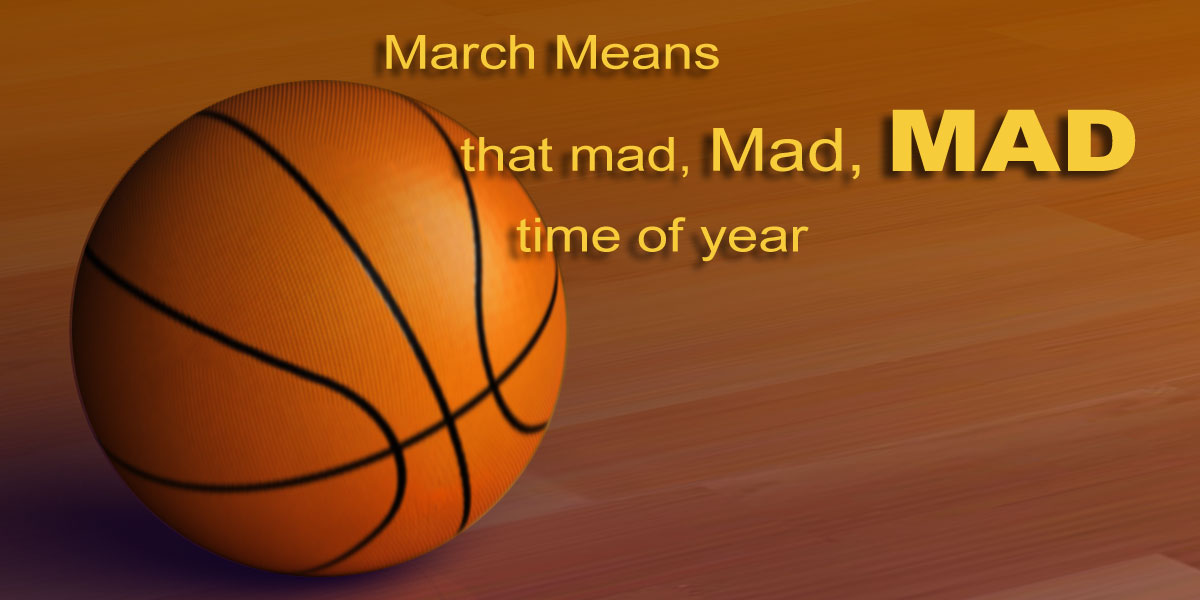 Dave Long

Day 1 of the tournament, March 16, was full of both low seeds upsetting teams they were not supposed to and high seeds running over the low seeds just as they were projected to do.
The expected No. 1 seeds took over just as people thought they would in the Round of 64.
Kentucky rolled over Hampton by 23 points.
Like I said before the tournament started, it is always hard to call the No. 5 and No. 12 seed games because they normally end up in upsets, but this year the 5 seeds (West Virginia and Arkansas) held their ground, but it took some grinding.
No. 5 Arkansas barely defeated the 12 seeded Wofford College by only 3 points due to two missed field goals by the Terriers with time winding down.
The 5-seeded West Virginia took down the 12 seed, Buffalo, by 6 points with the Mountaineers taking over in the last 20 seconds, ending the game in control of the ball.
I was proud to see the 5 seeds hold it out, that definitely helped my bracket.
Butler played hard against Texas and took the win by 4 points.
Notre Dame battled hard against the Northeastern, resulting in the same deficit, 4 points.
As a huge Notre Dame fan, I was excited to see them take the victory.
Purdue could not hold out against Cincinnati, losing by only 1 point.
That was not an easy game to call. Personally, I got that pick wrong.
The biggest upset in Round 1 of the Round of 64 was Alabama-Birmingham conquering Iowa State.
Now, my mother and father having graduated from ISU, I am also a huge Cyclones fan.
Mine, as well as many other Cyclone fans' hopes and dreams of a tournament victory were dashed after the devastating loss to UAB.
From what I have heard on ESPN Radio, Sportscenter and CBS's coverage of the tournament, that busted a lot of people's brackets.
ISU tipped in a 2-point basket to pull within 1 point of UAB, but there was not enough time for the Cyclones to get the ball back and score.
For the millions of people who had Kentucky going all the way, they can take a take a deep breath and relax for now.
Kentucky took the win over Cincinnati, 64-51.
West Virginia did a good job handling Maryland by running the clock out, 69-59.
WVU saw Kentucky in the Sweet 16, Thursday, March 26. More on that later.
Personally, I had WVU taking down the "unbeatable" Kentucky in that match-up because WVU plays with a lot of heart.
They out hustled Maryland in the Round of 32 to take the victory and I figured that if they played with that kind of mentality against Kentucky, things would get interesting.
In the all-Indiana showdown between Notre Dame and Butler, Notre Dame came out victorious by only 3 points, 67-64.
The game went into overtime but the Fighting Irish came away with the win.
Like I have previously said, I am a huge Notre Dame fan and I am ecstatic to see them into the Sweet 16.
Notre Dame got past Wichita State on Thursday, March 26, in the Sweet 16. Check out my next column for details on that.
Now, let's talk upsets in the early rounds.
Wichita State pulled off an unbelievable upset by uprooting the No. 2 seed, Kansas, 78-65.
Wichita State did not just pull of the win, they went out and handled that game, which says a lot about the Shockers because Kansas always has a good squad.
Wisconsin handled Oregon, 72-65, just as they were projected to. No surprise there.
The fourth-seeded North Carolina defeated the fifth-seeded Arkansas, 87-78, as the Tar Heels outplayed the Razorbacks the entire game.
UNC has had quite the track record in the NCAA March Madness Tournament; 45 Tournament appearances, 18 Final Fours and five Championship titles. Their overall Tournament record is 110-43.
Xavier did a good job handling Georgia State, 75-67. That game was not much of a surprise.
Another game that was not much of a surprise was Arizona vs. Ohio State.
Arizona took down the Buckeyes, 73-58, in one of the biggest win deficits of the Round of 32.
On March 19 the excitement started, there were the close games, the upsets and the triumphs. Now comes the best part of the tournament.
Taylor Schuster
In the East bracket there was only one true upset between No. 6 Providence and No. 11 Dayton, as the Dayton Flyers flew away with a 13-point victory.
All the other games were more than blowouts, and it seemed like there should have been other teams chosen in place of the ones that did not stand a chance.
One of my favorite games to watch was No. 14 Georgia State vs. No. 3 Baylor.
Due to Georgia State being from my home state I knew I had to root for them, and it really shocked me that they stood a chance against such a high-power team.
The Panthers took the game all the way to the last few minutes with basket after basket falling in, and no one could predict the outcome of the game until RJ Hunter scored a 3-pointer leaving just 2.6 seconds on the clock for the Bears.
The Bears could not get their half court shot to fall, so the Panthers advanced to the next round but were sent home by Xavier, losing by 8 points.
All my early picks advanced except one, but that would not hold up long through all the madness.
No. 1 Villanova rolled over No.16 Lafeyette by a total of 41 points. Talk about a stomping.
Villanova knew their next match-up would be a great test for them and I could not wait to see the outcome of the No. 8 NC State vs. No. 9 LSU, ACC vs. SEC.
Even though NC State was down by 14 at the half, they rallied back with an unlikely hero, Beejay Anya.
He only had two shots fall for him all night, both within the last minute of the game, where the Wolfpack took down the Tigers by just 1 point on an amazing comeback.
With NC State still on fire from their win over LSU and winning that game with .06 left on the clock, the Wolfpack was ready to take on the No. 1 seed.
This No. 1 and No. 8 game had many people thinking that No. 1 Villanova had it in the bag, so did I.
But with this tournament anything can happen and it surely did on March 21.
NC State had control over the entire game with their great defense, which led to making their offense a force to be reckoned with. They proved to everyone that they are here to stay and play for the national championship game.
Once NC State took the lead they never let Villanova get close again, and the No. 8 seed moved on to take on No. 4 Louisville on Friday, March 27.
These games already had their endings made for them, it was just how much of a gap will they win by.
No. 2 Virginia put the petal to the floor once they got a lead on No. 15 Belmont, winning by 12 points.
No. 7 Michigan State vs. No. 10 Georgia, these two teams seem to always meet up in either football or basketball for a big showdown, and each time they both show up to play.
Georgia tried their best against the Spartans but they could not overcome the challenge and were shy 8 points.
Though the Spartans moved on they were up against a very tough ACC opponent in the No. 2 Virginia Cavaliers.
The Cavaliers were all the talk in the beginning of the season but it seems the Spartans had some other tricks up their sleeves, beating the Cavaliers by 6 points.
Well, No. 3 Oklahoma has stepped up and showed everyone why they deserve that No. 3 spot, beating No. 14 Albany by 9 points, then the Sooners rolled over the No. 11 Dayton Flyers by 6.
The Flyers fought hard and were trying to get back to the Elite 8 just as they did last year but it seems they will need to head back to the drawing board and look forward to next year.
One of the closest games in the East region was No. 4 Louisville and No. 13 UC Irvine, but the Cardinals found a way over the Anteaters' huge giant, Mamadou Nidiaye, standing at a whopping 7-foot-6.
Louisville played amazing defense within the last 2 minutes and UC Irvine's biggest star did not even touch the ball.
The Cardinals barely hung on but with their 2-point victory over UC Irvine, they continued in the tournament to face off against No. 5 Northern Iowa, a team that never looked back after the tip-off against No. 12 Wyoming.
Even though Northern Iowa won by 17 points over Wyoming, they did not stand a chance over the red hot Louisville Cardinals.
Louisville had an oppressive day on both sides of the ball and ended up winning by 13 points and looking to take on No. 8 NC State.
Looking to the South, no No. 1 team has lost in the past. No. 1 Duke dominated over No. 16 Robert Morris by a total of 31 points and moved on to beat No. 8 San Diego State by 19.
It looks like Duke may have one of the easiest roads to the Final Four out of all the other seeds.
Even though No. 8 San Diego State swept the floor with No. 9 St. John's by 12 points, they just never stood a chance with the Blue Devils.
It seems like the big talk every year is the No. 5 and No. 12 seed games, and in the South region Utah and Stephen F. Austin were set to face off.
Many analysts thought that the Utes were a favorite but those Lumberjacks would not let that show in their play.
The Utes ended up taking over within the last few minutes and finished the game with a 7-point victory over SFA.
Utah moved on and their next opponent was the winner between No. 4 Georgetown and No. 13 Eastern Washington. Georgetown took a 10-point victory over the Eagles. Utah surprised the field by beating Georgetown.
A great  story in the tournament is the No. 11 UCLA underdogs defeating No. 6 SMU by 1 point and then crushing No. 14 UAB by 17 points, advancing to the Sweet 16.
The most tragic loss of the this region is No. 3 Iowa State losing to No. 14 UAB, which Dave Long has gone over earlier.
No. 7 Iowa took on No. 10 Davidson in a game that was a sure channel changer with a 31-point victory.
Iowa looked on while No. 2 Gonzaga took on No. 15 North Dakota State, which was another double-digit victory for the Bulldogs.
But Iowa could not stand up to the great shooting of Gonzaga and with their 21-point victory the Bulldogs are looking forward to facing off with the UCLA Bruins Friday night.
These first two rounds of play were full of surprises and big letdowns from certain teams.
Who knows what all can happen during the next four rounds of play, but I am sure it will be full of buzzer beaters and glorious victories.
Tags: Bracket Challenge, CBS Sports, Dave Long, David Long, ESPN, March Madness, NCAA March Madness, Recap, Sports, Taylor Schuster, Tournament Challenge