In the somewhat crowded genre of television legal dramas, the original run of "Law & Order" continues to stand out years after it ended due to its memorable cast and great writing. The show ran for two decades and ended 10 years ago, but when found in syndication or on Peacock still manages to feel fresh.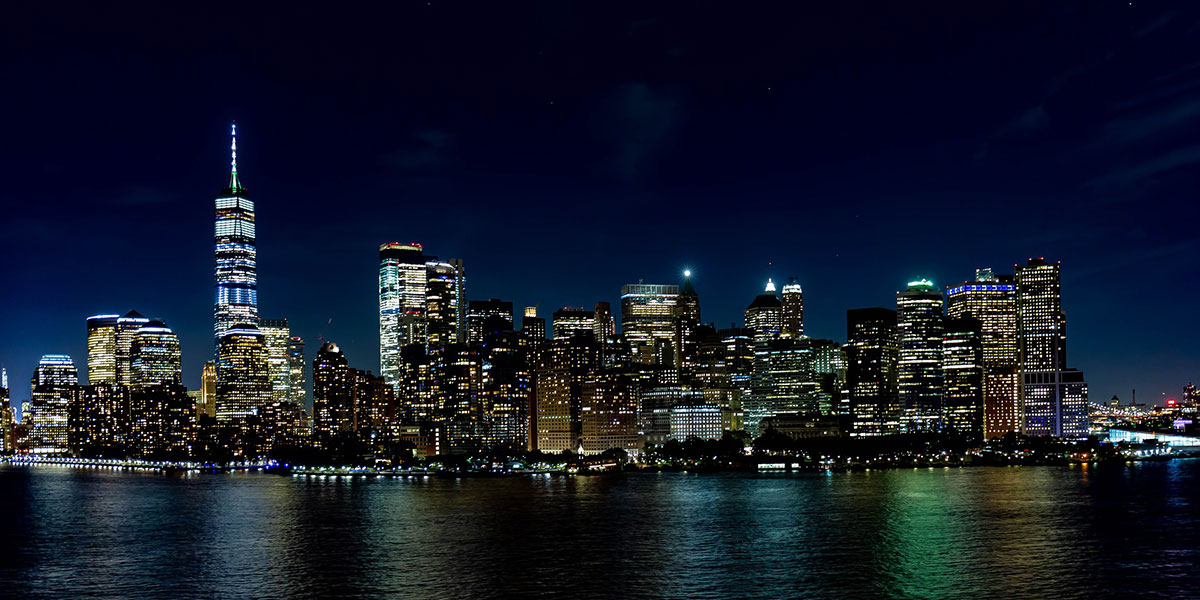 The famous New York City skyline provides the iconic backdrop for the long-running TV drama series, "Law and Order."       Photo courtesy of Pixabay
__________________________________________________
Both police and courtroom dramas have had large followings on television for decades and the plethora of shows currently in syndication prove their continued popularity. 
"Law & Order" combines both the cop and the lawyer dynamic into one show, giving a glimpse of the entire legal process in New York City. 
The show ran for 20 seasons over 20 years, from 1990 to 2010, and has spawned several spin-off series, the most popular being, "Law & Order: Special Victims Unit." 
That impressive series run, aired entirely on NBC, made "Law & Order" the second longest-running live-action scripted American primetime series, second only to its own aforementioned "Special Victims Unit" spin-off.
The series follows the homicide detectives of the 27th precinct and the Manhattan district attorney's office.
The first half of a normal episode follows the detectives as they investigate that episode's crime, usually a murder, and the second half shows the district attorney's office building a case and prosecuting the felony. 
Even though most episodes follow this formulaic pattern, the episodes by no stretch feel like stale retreads. 
A healthy amount of different scenarios, on both the crime and legal sides, combined with clever writing, means that almost every episode is different enough to intrigue the viewer.
Sometimes episodes' plots are ripped straight from the headlines, paralleling actual crimes, albeit with small changes.  
The show also does not shy away from hot button issues when putting together storylines. 
Several episodes' plots deal with issues such as sexual and domestic abuse, rape, abortion, sexual identification, gun control, the death penalty and white supremacy, to name a few. 
Another aspect of the show that keeps things fresh and interesting is the cast, both main and supporting. 
The show has a perfect combination of long-running cast members as well as changing faces to keep things feeling new and crisp. 
Well-liked and entertaining characters that only appeared in a handful of episodes or lasted a few seasons include: Sergeant Phil Cerreta, played by Paul Sorvino, Detective Ray Curtis, played by Benjamin Bratt, psychiatrist Emil Skoda, played by J.K. Simmons, and ADAs, Jamie Ross and Abbie Carmichael, played by Carey Lowell and Angie Harmon, respectively. 
On the longer-tenured side of the cast were series stalwarts such as Sam Waterston as Assistant District Attorney Jack McCoy, S. Epatha Merkerson as Lieutenant Anita Van Buren, and Steven Hill as District Attorney Adam Schiff. 
The absolute creme a la creme of characters though is Detective Lennie Briscoe played to near perfection by Jerry Orbach. 
Appearing in 11 seasons of the show, Orbach's character of the veteran, hard-boiled, police detective often steals not just scenes, but sometimes entire episodes. 
Throughout Orbach's time on the show, the character of Detective Briscoe is put through intense moral dilemmas involving his work on the police force, as well as personal battles concerning his broken family and battle with alcoholism. 
Orbach traverses all of these topics masterfully, making a standout character memorable who could otherwise be much more unlikable and forgettable in a lesser actor's hands. 
One of the most notable aspects of the character is Briscoe's largely macabre sense of humor in the face of the unpleasantness of his work. He almost always has a bleak, sarcastic one liner ready to go at the scene of the crime or during an interrogation. Most of which, according to Orbach, were ad libbed on the spot. 
Another aspect of the cast that stands out is the remarkable number of high profile guest stars featured in episodes. 
Actors such as Chris Cooper, Sebastian Stan, Idris Elba, Philip Seymour Hoffman, Jennifer Garner, Julia Roberts, Lauren Graham, Zoe Saldana, Samuel L. Jackson, Gary Busey and others all make appearances at different stages of their personal careers.
As well as being syndicated on several cable channels, the entirety of the series can be streamed on NBC's new platform, Peacock.
Besides the fact that any show able to last for 20 years on the same network most likely has something to offer, "Law & Order" is able to take a relatively simple concept, create memorable characters, and craft entertaining meaningful stories that continue to draw in and captivate audiences.