Take a deep breath because NEEDTOBREATHE's new album "H A R D L O V E" has changed the way you view the band.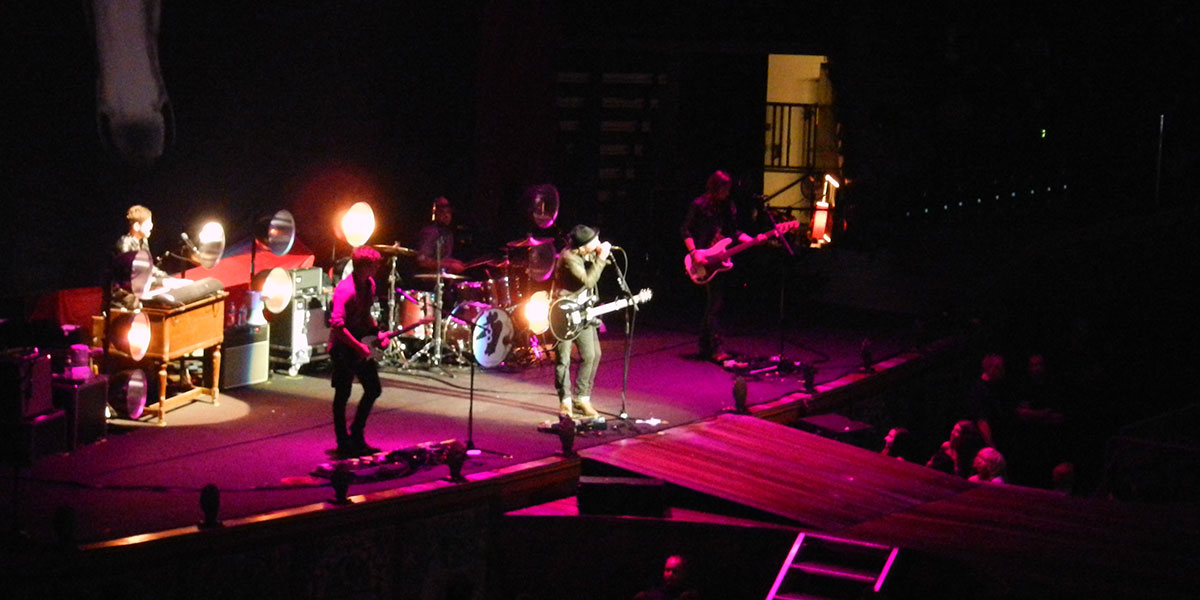 Photo courtesy of Google
__________________________________________________
Each band or artist has a particular style and identity along with their music, and it can be disappointing when they decide to take a different route and create music nothing like what the listener is used to hearing.
After a Grammy nomination, five different albums and many sold-out concerts the band NEEDTOBREATHE was ready to bring on something new.  
In July NEEDTOBREATHE released their current album called, "H A R D L O V E," which was based off the struggles the band had as a group.
Typically NEEDTOBREATHE is a CCM-lite-rock/folk band, but this album is the start to a new electronic, beat-heavy pop genre.
Anyone who has heard a classic NEEDTOBREATHE song knows they are known as a camp-fire, acoustic and country folk band.
This new foundation may have caused a split between dedicated listeners and new followers.
I personally have stopped listening to their new music because it no longer reflects the same music that I fell in love with when my high school worship leader played one of their songs during a camp where I really learned what it meant to worship.
For many this may be a brand new renovation that is exciting and new but for those who will forever love their classic albums like "The Reckoning" or "The Outsiders," this seems to be quite a disappointment.
What I loved most about NEEDTOBREATHE was their ability to be a folk band with a spiritual background without being a cheesy Christian band.
Now the band takes on a whole new identity and message.
The way I feel is similar to one who once loved the classic country Taylor Swift then dealt with the heartbreak of her becoming punk pop.   
After playing their main song on "H A R D L O V E" for my roommate, I had to convince her that it was truly indeed NEEDTOBREATHE.
She was appalled by the differences she heard.
I cannot disregard the few songs on the album like "CLEAR," "TESTIFY" and "NO EXCUSES," which still slightly exemplify their older albums by keeping the music acoustic.
The song "TESTIFY" has the most gospel roots with lyrics like "Give me your heart Give me your song Sing it with all your might Come to the fountain and You can be satisfied."
Although there has been a drastic change I will still love NEEDTOBREATHE but I will continue to listen to the classics of the band rather than the new albums.
While many like me may have finished listening to this album heartbroken, our faithfulness to the band will go on.