Karen Kirk has been a servant for non-profit organizations for 20 years and is currently the executive director at Lydia's House, an organization whose vision is a world without domestic violence. Providing safety and a pathway to independence, Lydia's House is one of the largest organizations in the United States to provide transitional housing for domestic abuse victims.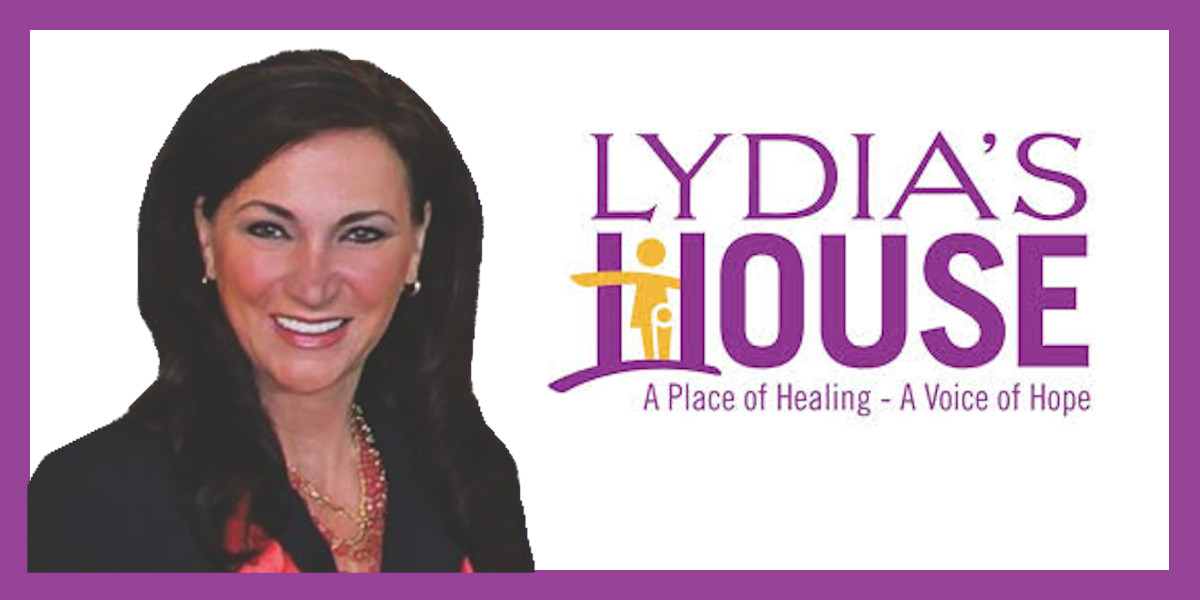 __________________________________________________
Karen Kirk spends her days serving St. Louis through Lydia's House, a transitional housing program that began in 1995 assisting women in finding independence from abusive relationships.  
"We are the only organization that provides domestic violence services in the form of transitional housing in the state of Missouri," said Kirk, who has served as executive director since 2012. "We are one of the largest in the country."
Kirk, 60, started her career with The Boys and Girls Club, where she was assistant executive director, and in 2012 she was called to serve as the executive director at Lydia's House. 
Initially, the organization served 30 women and 45 children at one time and has now grown rapidly to serving 50 women and up to 85 children. 
Tasked with helping women achieve their longer-term goals, Kirk, along with family advocates at Lydia's House, assists in guiding women to gain the skills and resources required to go out on their own. 
"The most important thing about Lydia's House is that we provide safety and confidentiality along their journey," Kirk said during an interview at her office in South St. Louis County. "They have run from their abusers, so it's very important to keep them safe during the most dangerous time in their life." 
The abuse can take many forms, and can get worse over time in order to control the victim. There are four forms of abuse: physical, sexual, psychological and economic abuse.
"You don't always see the bruises on their bodies," Kirk said. "Sometimes it is purely emotional."
In all, the process of taking women from a shelter and eventually to an independent living situation as well as a steady job can take up to two years.
"When they first come in is the hardest part, but the most rewarding part is to see after the two years their success." 
The danger women face to get where they end up inspires staff members to do everything they can for each member of their program.
"We have provided 350,000 safe bed nights since inception," Kirk said. "Every night someone lays their head down, and they're in safety with us, including children."
For Kirk, the reason she began working with women and children in what are often desperate situations is to fight oppression in these circumstances through her leadership qualities and positive outlook during hard situations. 
"I chose Lydia's House because it gave me an opportunity to fight for social justice and help women overcome some of the most difficult challenges in their life," Kirk said. 
Lydia's House does all they can for every woman passing through the program, including working with as many as 75 local, regional, state and national organizations and services, including government, to complete the process of transitioning to independent living. 
"We can access almost any language in the world to help communicate fast and meet their needs," said Kirk, noting the organization's access to translators through various partnerships they have developed.
Lydia's House works with government services in order to ensure every service they provide follows the letter of the law. No matter the situation — immigration, custody, economics — every service is conducted through their board of directors, following IRS guidelines to keep women safe and out of trouble. 
"We are providing safety and confidentiality until we figure out what needs to be done," Kirk said. 
Lydia's House is made up of a small staff with positions to cover the organization's needs, and everyone lends a hand to help women successfully find independence.
Rachel Collier, finance manager, said, "A challenge would be that we all have so many things to do. Some days we come in and have to ask, 'Which hat are we putting on today?'"
Though busy connecting families with support services, each contributor at Lydia's House recognizes the importance of personal advocacy for women who lose their voice, as well as the gift Kirk is equipped with to help them find those voices moving forward.