A Vietnam War veteran shares some of his most impactful moments of war, including what he did during and after a war many in our current generation know little about, and many from his generation would rather forget.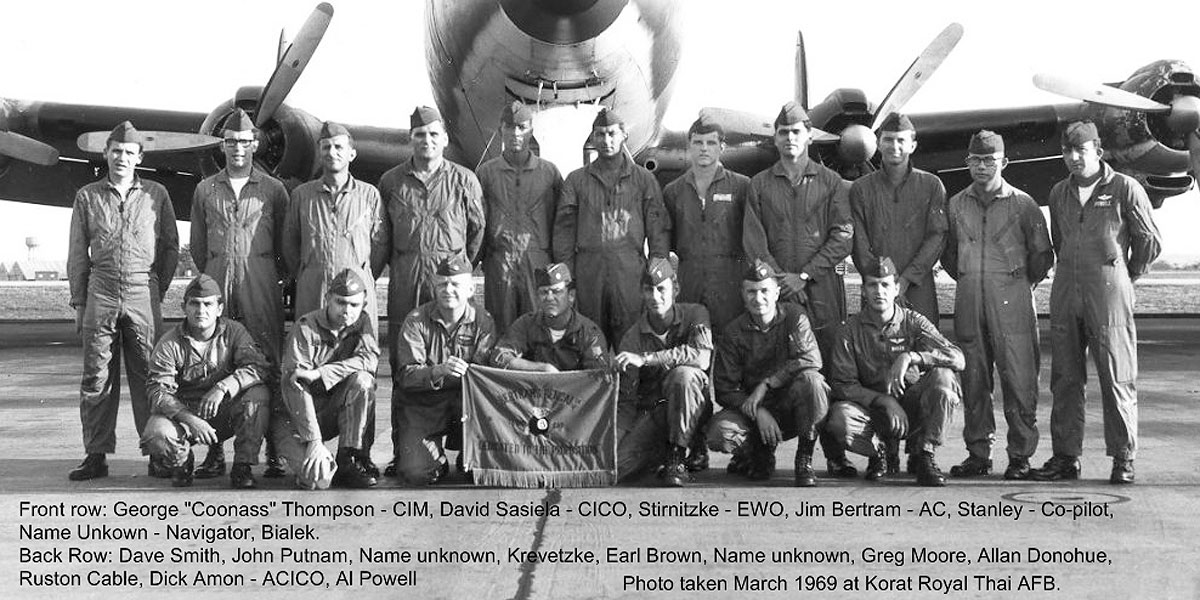 __________________________________________________
A terrible storm hit just as a plane took off heading toward its mission area in April 1969.
Stanley David Sasiela was on his own aircraft preparing for takeoff while listening to the inflight communications radio play the chatter between that other plane and the tower.
"There was a lot of the usual chatter, but it stopped quite suddenly; a very sad silence. Then the tower repeatedly called to that aircraft. No answer," recalled Sasiela, who now lives in Eau Claire, Wis.
The plane had crashed in Korat, Thailand, due to the storm and lost all 18 of its crew members.
These fallen soldiers, as well as Sasiela and the rest of his crew, were Batcats, which is the callsign for the United States Air Force 553rd Reconnaissance Wing serving in the Vietnam War.
Sasiela had been interested in joining the military ever since he took ROTC his freshman year at Boston College, but he quit to focus on his other curriculum.
However, during his senior year he overheard an Air Force recruiter explaining their brand new commissioning program called Officer Training School, which was initiated to train second lieutenants in 90 days.
Since he preferred Air Force to any other branch in the military and would soon receive his college degree to become eligible for OTS, he applied.
"I was accepted into the second-ever class of this school with a reporting date of Dec. 26, 1958. Merry Christmas!" grinned Sasiela.
He enlisted in Newark, N.J., Dec. 27, and then flew to San Antonio for school, becoming a second lieutenant three months later.
Sasiela was later stationed at Korat Royal Thai Air Force Base in Korat, Thailand, during the Vietnam War.
There he served as a Combat Information Control Officer, where his job was to fly among a fleet of 30 in an EC-121R listening to the radio.
"Our mission was to monitor enemy shipments down the Ho Chi Minh trail along the western edge of South Vietnam," Sasiela said. The Ho Chi Minh trail was actually a series of trails and a pivotal route that the North Vietnamese would use to get into the south, get supplies to their troops and even take refuge from enemy troops.
In order to do this the U.S. military had to place sensors along the trail by aircraft and in a few cases, by hand, which was much more dangerous.
"We had seismic and audio sensors. Whenever anyone drove a truck near one it sent a radio signal to the aircraft," he explained.
A team of Combat Information Monitors worked alongside Sasiela to track the locations of the tripped sensors.
Once a location of the truck movement had been found, the team would call in artillery or an airstrike.
"Whatever might have happened to the enemy at that place could not be determined, but we hoped that the enemy met the same fate as the sensors," Sasiela said. "The sensors were expensive, but they died aiding the war effort."
These missions were secretive and the unit the crew reported administratively to didn't even know what they did, often sending them the wrong supplies as a result of that lack of knowledge.
One of the scariest moments for Sasiela was his return to Vietnam after his leave in Maryland.
He was supposed to easily fly back to Vietnam, but got bumped from one of his flights.
Sasiela and fellow soldiers had to improvise, persuading a pilot flying into Vietnam to give them a ride, but they had to stop in Taipei, Taiwan, without orders allowing them to be there.
Here, a new crew took the place of the one on the plane, so Sasiela and the other soldiers had to beg this new crew to take them along with them.
"This crew had been asked to deliver some medical supplies to Saigon's Ton Son Nhat Air Base. We had a short stop there but it was after dark and we could see the flashes of light from military operations which were not far enough from us," Sasiela recalled. "This was most likely the closest I came to being in danger."
When the war was finally over, there were no special greetings for the troops and, unfortunately, Sasiela was coming home to the funeral of his brother-in-law who had died in an automobile accident.
Although he was saddened by this loss, he was happy to be home again and thankful for surviving the war.
"Fortunately, I did not have to fight on the ground and endure all of those hardships," he said. "Also, I did get to visit my family on leave for two weeks. That helped."
Sasiela attended a Vietnam Reunion in 2008 at the Air Force Museum in Wright-Patterson AFB Dayton, Ohio.
Several reunions take place each year in states around the country for veterans to attend.
In fact, in honor of these veterans, President Barack Obama announced the Presidential Proclamation — Commemoration of the 50th Anniversary of the Vietnam War that lasts from May 28, 2012, to Nov. 11, 2025.
It lasts 13 years to mark important dates of the war, starting Memorial Day three years ago and ending on the day Saigon fell, 50 years to the day later, in 2025.