Whether by ecological choice, economical choice or financial hardship, the growing norm of living off the land often means a back-to-basics approach to living in a cleaner and more efficient environment.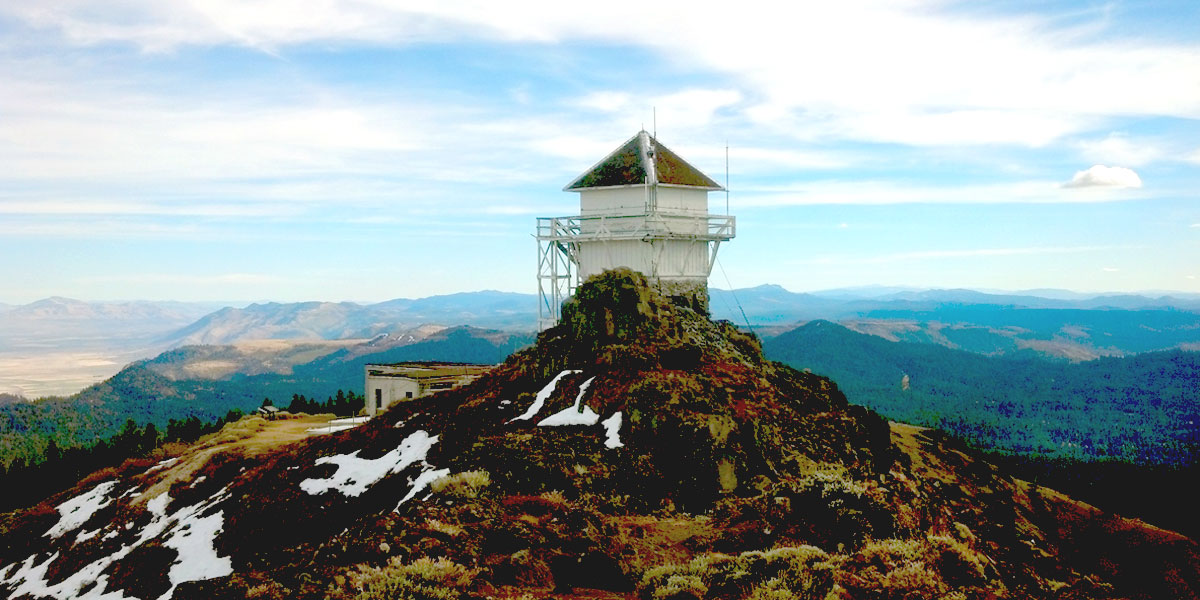 Photo by: Colby Duncan
__________________________________________________
Living off the grid? No running water? No electricity? No cell phone? No way.
Think again, because living off the grid is a growing norm for many Americans today.
An article in USA Today headlined, "Off the Grid or On, Solar and Wind Power Gain" stated that, according to Richard Perez, publisher of Home Power magazine, about 180,000 American households are living off the grid.
Many people have decided to live like the classic David Thoreau, opting for a simple life with fewer worries. Leaving behind the hardship of society and living a more basic life.
Why do this?
"We're over-housing ourselves, that's been the very big feature of American society since the '50s: The overly large house with the big heating and cooling bills, storing vast amounts of unnecessary possessions," said Nick Rosen, founder of the Off-Grid website and writer of the book "Off the Grid: Inside the Movement for More Space, Less Government, and True Independence in Modern America."
Many of these people want to escape the city life, don't trust our government, don't want to meddle in our society's affairs and plain don't want to be a part of our society anymore, according to a CNN article called, "5 great spots for dropping off the grid."
The off-the-grid lifestyle is even being adopted by celebrities like Daryl Hannah and Ed Begley Jr., and also pro snowboarders like Mike Basich.
"It is my goal down the road to live in an off-the-grid type of environment. To me it just feels right," said MBU student Tim Cusick.
It is also very green to live off the beaten path.
Rosen estimates that the average off-grid residence uses about 20 percent of the energy consumed by a typical American home.
"You become much more aware of the sun and the wind because you need it to power yourself," Rosen says.
People living off the grid still might have cars but they use them less frequently, like once a week or even once a month, according to an article on the Mother Nature Network called "Going off the grid: Why more people are choosing to live unplugged."
On the other hand, many people choose to live off the grid because financially it is one of the only decisions.
"A lot of the people I met when I was traveling around the States writing my book were people who had to hand back the keys to their properties and find a new lifestyle," said Rosen.
Hard times have necessitated living off-the-grid.
"In one case they bought some land on eBay and moved themselves into a trailer. And they find themselves living a more ecological lifestyle just by the fact that they're generating their own electricity and growing their own food," Rosen said, "but they were motivated by financial matters rather than by more pure desire to tread more lightly on the planet."
There are also many communities that are off the grid and will accept new residents with open arms.
Some of these places are Terlingua, Texas; Slab City, Calif.; Dancing Rabbit Ecovillage, Emerald Earth, Calif.; Missouri Smith Island, Md.; Earthaven, N.C.; Breitenbush Hot Springs, Ore.; and Three Rivers Recreation Area, Ore.
These are all areas without any power companies, sewage systems or water systems.
Most of their power is run from wind, solar or back-up generators.
"The existence of the Internet has made living off the grid a real choice and a real possibility for so many people," said Rosen.
People like Rosen will help push this new type of living style by helping others with valuable lessons, plans and advice that will help with off-the-grid type of living.
As more and more people want to reduce their carbon footprint and declare their independence from fossil fuels, the lifestyle of living off the grid will keep growing.