Man is lonely, man buys computer, man befriends computer, man falls in love with her.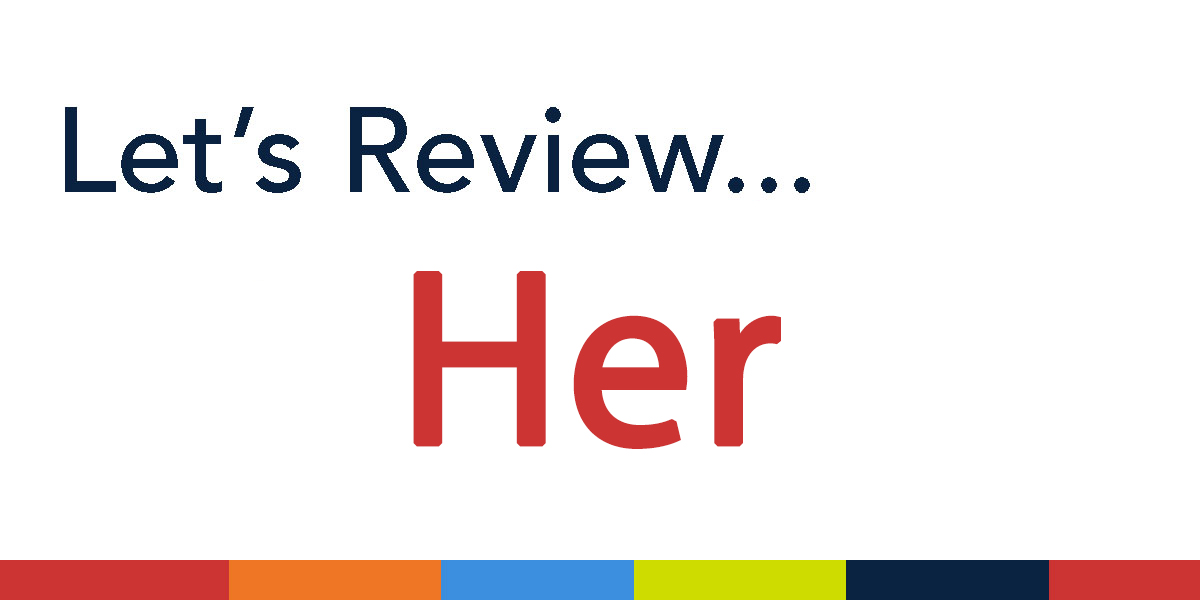 __________________________________________________
While "Her" is a film about a guy falling in love with his computer's operating system, there is more to the story than meets the eye.
Director and writer Spike Jonze ("Adaptation" and "Where The Wild Things Are") created his most mature film by bringing us into this unique love story of a man falling in love with his highly adaptable operating system.
"Her" is Jonze's first original screenplay, which could win an Oscar for Best Writing (Original Screenplay) this March.
With the story taking place in the near future, we meet Theodore (Joaquin Phoenix), who writes letters for people who can't express their feelings.
At first, Theodore seems like an average guy, but he's lonely. His wife (Rooney Mara) left him and his best friend (Amy Adams) is distracted by her work.
Theodore decides to buy a new operating system with artificial intelligence, designed to meet his every need and to adapt like a human being.
Theodore decides for his operating system to have a female identity and the operating system names herself Samantha (voiced by Scarlett Johansson).
Phoenix brings a soulful and heartbreaking performance to the film, reaching new highs in his career.
You only hear Johansson's voice, but this voice is sweet, tender and draws you deeper into the film.
Johansson and Phoenix's chemistry is powerful and well executed. Jonze gives them the right amount of time to grow their relationship on screen.
The deeply developed story, vibrant colors and production design add more character and depth to the film.
Jonze takes gentle care with his love story and does not rush it. We see Theodore and Samantha's relationship go through the highs and lows throughout the film.
Jonze digs deep and shows us a different perspective on modern human relationships, causing viewers to reflect on their own relationships.
Gazing through Theodore's lonely eyes makes you examine your own life.
We connect and experience Theodore and Samantha's story of adventure, love and heartbreak.
In the end, Samantha is more than an operating system — Samantha is real and "Her" encourages viewers to reflect on their own lives.
That's why I give "Her" four and a half out of five stars.
* * * * ½