Nadine Badra, a senior communication studies major, spills her secrets on how to succeed in college and prepare for her future.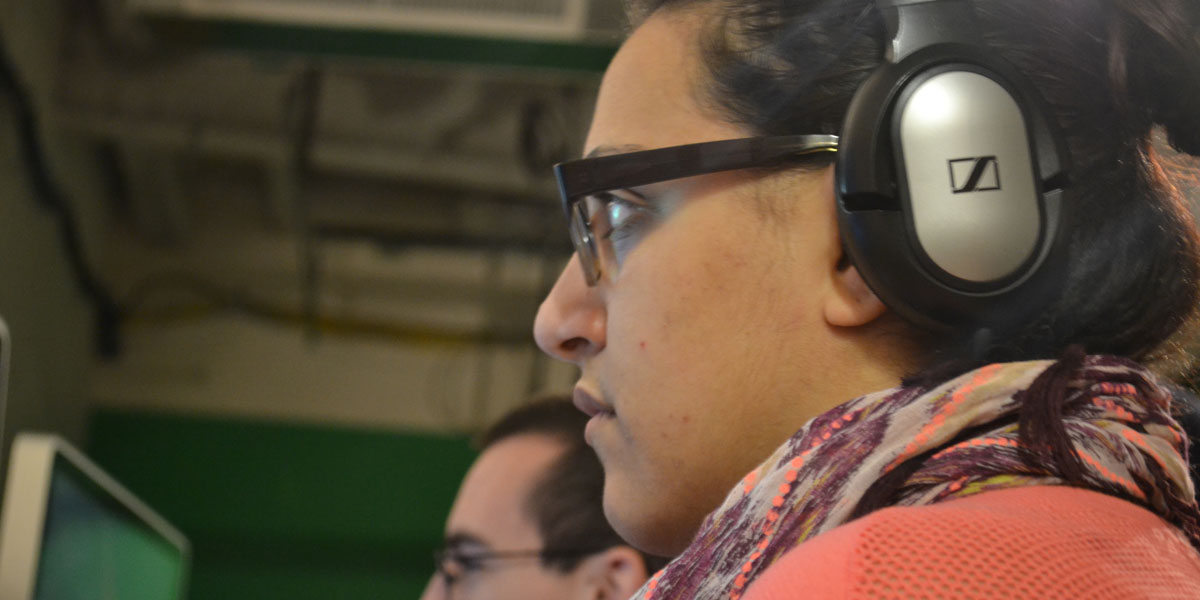 Photo By: Chelsea Gammon

_______________________________________________________
Spring means many things to different people, but for those students quickly approaching the end of their collegiate careers, spring means that graduation is upon them.
Graduation can bring a bittersweet sensation to the senses and can create mass confusion in the minds of those who will be walking in April.
"What do I do next?" or "Will I find a job?" are two of the biggest concerns that many graduates will face.
"It's OK to be undecided. That's the glorious thing about college, finding who you are," said Nadine Badra. "That doesn't mean you shouldn't be thinking about what you want to do with your life. Take a bunch of different classes and see where you find your niche."
Badra is a senior at Missouri Baptist University majoring in communication studies with a minor in public relations.
With all of these decisions flying toward graduates, Badra is keeping her cool and finding her passion.
Chicago, Ill., is in this soon-to-be-graduate's sight, where she hopes to start her career in comedy writing.
"With a lot of hard work and dedication, I am eventually planning on joining the Second City Conservatory in the heart of Chicago," said Badra.
There she will hone her passion for comedy and follow in the footsteps of some of their greatest alumni, including Stephen Colbert, John Candy, Steve Carell and Tina Fey.
Graduating marks the end of one chapter and the beginning of a fresh new chapter in the world of post-collegiate society, but many graduates feel saddened by the thought of leaving their college life behind.
"College has taught me more about myself than any subject I could have learned," said Badra.
Although Badra found herself in college, she explained that her college career wasn't all it was cracked up to be. In fact, many times she found it hard to maintain focus.
Motivation, finding a reason to keep going, avoiding peer pressure, juggling two jobs and 18 credit hours were a few things Badra struggled with.
"It was all hard, but I regret none of it," said Badra. "No matter the struggles, college made me the person I am and helped me discover the person I am destined to be."
When Badra walks across the stage April 29, she will achieve everything she has worked for in the past four years.
Badra will officially be listed among MBU's alumni and can leave the incoming freshmen with advice she might not have been offered when she entered college for the first time.
"Four years fly by in the blink of an eye and that's not just something you hear older people telling you," said Badra. "Travel. Take the study abroad trip the English Department is offering. Go to Austria for a semester and study art history. See the world and love every opportunity that is given to you."