Towns and cities across Missouri — and around the nation and world — unite to raise awareness and support for slain Springfield girl.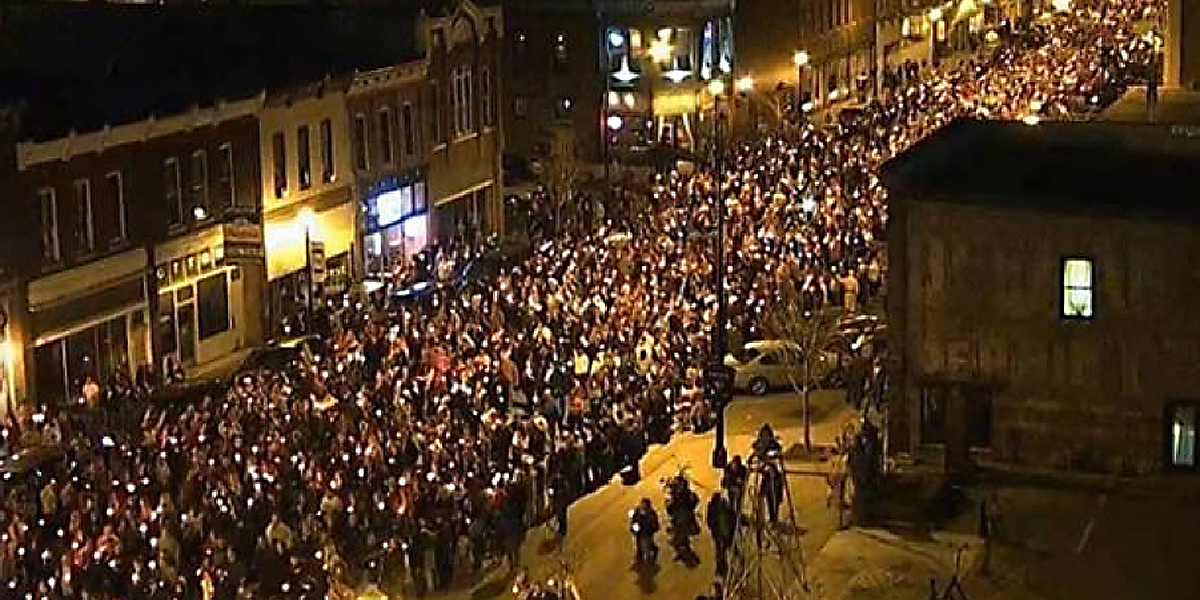 Photo Courtesy of Owens Family
__________________________________________________
Families across the nation are coming together to remember one of Heaven's newest angels, Hailey Owens, 10, of Springfield, Mo., who was abducted a block from her home on Tuesday, Feb. 18, while walking to a friend's house.
Multiple social media groups, fundraisers, tributes and organized events are taking place across Missouri and throughout the nation, rallying together in honor of Owens.
The community is showing its support through social media sites, posting photo collages of the fourth-grader, uplifting Bible scriptures and pictures of children's artwork for the victim.
These outlets give the people affected by Owens' tragedy the opportunity to express their condolences and reminisce while on sites such as "In Loving Memory of Hailey Owens" with over 203,000 followers.
The Facebook group, "Porch Lights for Hailey Owens," consists of about 227,000 people throughout the country dedicated to leaving their porch lights lit in memory of Owens.
This event took place every night for 10 consecutive nights, ranging from Hailey's hometown in Missouri all around the country and even overseas to places such as England, Japan and Austria.
"We've decided to keep the porch lights going for 10 days, one day for every year she was alive," neighbor Cherise Carter said, according to KSHB Kansas City.
Police suspect Owens was killed the night of Feb. 18. Friday, Feb. 21, marked the third day after the tragedy, and surrounding school districts and supporters dressed in Owens' favorite colors, pink and purple, in her honor.
The local school districts are also taking measures such as bringing in DARE officers to discuss stranger-danger and providing grief counseling.
The following night, Feb. 22, a candlelight march took place in downtown Springfield from 8-9 p.m., which estimated over 10,000 attendees who locked arms and sang "Amazing Grace" before a moment of silence took place at the end of the march.
Sunday afternoon consisted of over 2,000 bikers sporting pink and purple while riding in a procession to bring awareness throughout the streets and raise money for Owens' memorial fund.
Community members are continuing to organize events in memory of Owens' tragic story and contributing what they can offer in hopes of preventing a similar situation from occurring.
Richard Osborn is leading a free self-defense children's seminar in response to the local hardship.
"We hate to see this kind of tragedy bring a situation to the forefront, but because of this, we have actually got some things in the works where we can hopefully prevent this," said Osborn, according to KY3.
As the community, nation and world come together to honor Hailey's life, the Owens family spoke out to thank the public for its support.
"We want to express our deepest gratitude to the community and beyond for the outpouring of sympathy and support for us and Hailey. We ask your continued respect of our privacy during this extremely difficult time," said the Owens' family, according to KY3.
If you would like to help support to the Owens family, donations can be mailed to: Empire Bank C/O Hailey Owens Memorial Fund, P.O. Box 3397, Springfield, Mo. 65808.