Bike trails. Pristine lakes. Limestone bluffs. Exotic wildlife. Abstract sculpture. There is a world of outdoor adventure just a short drive off campus.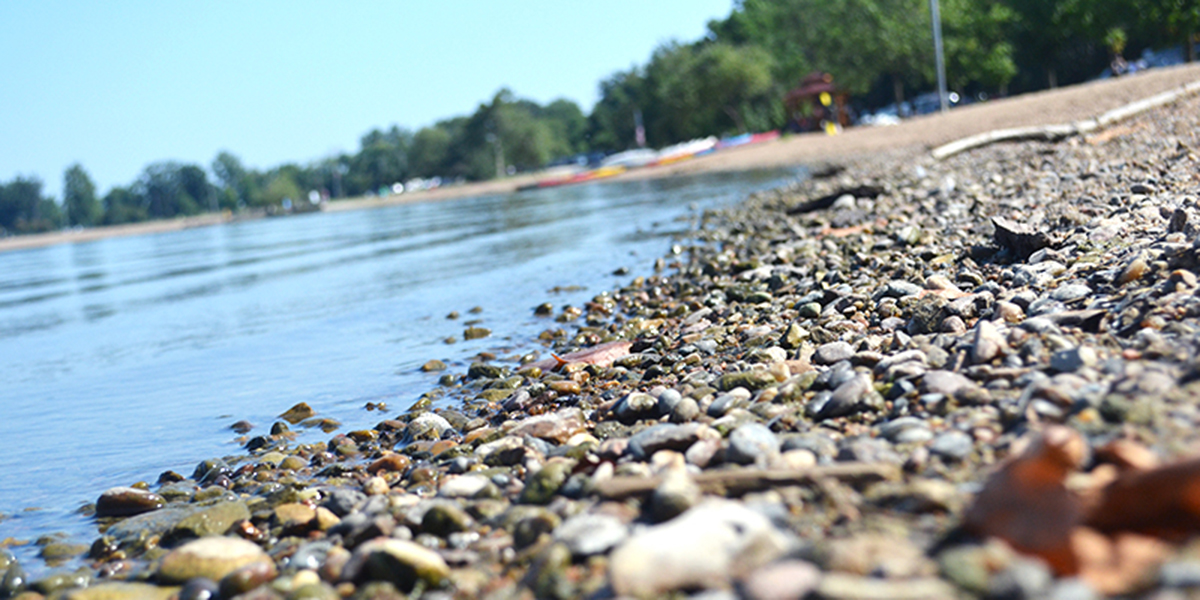 __________________________________________________
Do you ever feel bogged down by homework, trapped inside, caught between school, work and daily commitments?
St. Louis offers a variety of diverse parks with a myriad of adventurous amenities.
These five parks will be sure to provide you with some much-needed recreational relief off campus.
1 – Creve Coeur Park (Maryland Heights)
Creve Coeur means "broken" heart in French, but this park is far from being a heartbreaker.
Located in Maryland Heights off Streetcar Drive, Creve Coeur Park is perfect for individuals maintaining physical fitness, pursuing exercise goals or even training for a marathon run.
You will be able to enjoy the thrill of biking or jogging around a pristine lake.
The lake glistens blue and green on a warm day and bike rentals are available for your convenience.
If water sports suit you, Creve Coeur Park also offers kayaks, canoes and paddle boards for rental. Click here for your rental necessities. You can also place your rental order by calling 314-330-4692.
Another convenience of Creve Coeur Park is its close proximity to the Katy Trail.
For individuals desiring a longer bike ride, this option offers varying distances for your fitness goals.
Top off your day at Creve Coeur Lakehouse, located just off the circular bike trail. A daily menu of classic American cuisine will refuel you before heading back to campus.
Whether you are looking for a delicious burger or a hearty wrap, Creve Coeur Lakehouse will please your taste buds.
For more information on Creve Coeur Park, check out this website.
2 – Klondike Park (Augusta)
If you are looking for white limestone, charming bluffs, camping grounds and hiking trails, then look no further.
Located off state Route 94 between Defiance and Augusta, Mo., Klondike Park provides a quaint experience roughly 45 minutes from campus.
By definition, Klondike refers to a region in Canada famous for the historic Yukon gold rush.
Nestled within some of Missouri's finest forestry and limestone outcroppings, Klondike Park is nature's gold mine of the suburbs.
With 250 acres of property, what was once a silica sand quarry is now a picturesque park with a bounty of options.
One of the most noticeable pieces of Klondike Park is a bluff overlooking the Missouri River Valley and Katy Trail.
Since this park offers such astounding scenery, if makes for a perfect camping site.
Featuring six rustic cabins, 10 basic campsites and 21 primitive campsites, Klondike will accommodate your outdoor needs.
Basic camping costs $10 per night and primitive camping costs $7 per night.  Klondike is an affordable yet picturesque park.
Klondike also offers a large fishing lake and various hiking trails.
Give Klondike a try. It is an outdoor adventure you will not want to miss.
For more information on Klondike Park, check out this website.
3 – Forest Park (St. Louis)
One of the largest urban parks in the United States, Forest Park boasts 500 more acres than Central Park in New York City.
Whether you desire to visit the nationally renowned St. Louis Zoo, state of the art outdoor amphitheater, called the Muny, or a brilliant outdoor skating rink called Steinberg, Forest Park offers a wide array of outdoor options.
"Here in St. Louis, we are spoiled with an amazing zoo, and it's free," Lydia Keller, Advancement Services coordinator at Missouri Baptist University, said in an email. "Though I, like many, have taken numerous trips to the St. Louis Zoo, it is always fun to go back for another visit."
In addition to the St. Louis Zoo, Forest Park also contains a dynamic Art Museum.
"I'd have to say my favorite activity in Forest Park would be going to the St. Louis Art Museum. I absolutely love the fact that we have a free, top-notch art museum with work from some of the most famous artists in the world located in our city,"  Jenny Gravatt, communications specialist at Missouri Baptist University, said in an email.
"They also offer great activities, like Gallery Talks, free exhibit nights and movie nights on Art Hill during the summer," she said.
Forest Park also offers amenities for individuals seeking exercise or sports.
Options include golf, tennis, baseball, bicycling, boating, fishing and rollerblading.
No matter your preferences, there is something for everyone at Forest Park in downtown St. Louis.
For more information about Forest Park, check out this website.
4 – Laumeier Sculpture Park (Sunset Hills)
Laumeier Sculpture Park is where nationally acclaimed sculptures, winding walking trails and free admission come together for an entertaining environment.
Located off Rott Road, Laumeier Sculpture Park is one of the most unique parks you will ever experience.
Laumeier invites world class artists to display their artwork and sculptures throughout the year.
The park's signature sculpture, "The Way," built in 1980, creates a striking statement for the park.
According to the park website, "'The Way' has long stood as an acting symbol for the park, projecting in all directions like the guns of a giant battleship."
Others have described "The Way" as a failed game of Jenga in epic proportions.
Made out of 18 used steel oil tanks, "The Way" is 55 short tons.  A short ton is equal to 2,000 pounds.
According to the park website, "It is meant to represent the awe-inspiring impact of classical Greek temples and mammoth Gothic-style cathedrals."
You will find many other thought-provoking works at Laumeier.
Laumeier hosts two art-inspired festivals each year: the Harvest Festival and the Art Fair.
The Harvest Festival usually occurs in mid-October featuring autumn produce, local artwork and live Bluegrass music.
The Art Fair, held on Mother's Day weekend, allows local artists to enter a weekend of intense competition and to sell their pieces to the public.
This "living laboratory," as it is called on the park website, provides a diverse outdoor experience for all ages.
For more information on Laumeier Park, check out this website.
5 – Faust Park (Chesterfield)
The final Top 5 park is located just off Olive Blvd. in Chesterfield. Each park mentioned caters to a fairly general audience yet contains very specific strengths and amenities.
Faust Park, known for the Butterfly House, is a perfect stress reliever after a long day. It  is also a creative place to take younger children.
With several creative facilities such as the Butterfly House, St. Louis Carousel and Historical Village, you will have no shortage of options at Faust Park.
Charging only $6 admission to adults, the Butterfly House offers over 60 butterfly species and over 150 tropical plants.
Step into the Butterfly House and you enter a tropical forest with nature's brilliance all around.
Special events occur year round, keeping visitors coming back.
The month of February features Behind the Scenes Photography, March hosts the March Morpho Mania and June showcases the Firefly Festival.
In addition, the Butterfly House offers a beautiful venue for outdoor weddings. Hosting up to 150 guests, the Butterfly House provides three distinct ceremony sites.
Faust Park also features one of the most difficult hiking trails in St. Louis, the Governor Bates Trail.
The natural beauty of Faust Park also makes it a much-loved photography destination.
Whether you prefer a day with tropical butterflies, a grueling hike, a ride on the carousel, playgrounds or old buildings to explore Faust Park is sure to please.
For more information on Faust Park, check out this website.